Ever heard the phrase, "You can't see the forest for the trees"? That's what it can feel like when you're deep in the process of writing. You get so close to your work that it becomes difficult to see its overall structure, flow, and potential issues. That's where developmental editing comes in.
Developmental editing is a crucial step in the writing process, ensuring your manuscript is the best it can be before it reaches the hands of your readers. In this guide, we'll dive into what developmental editing is, its benefits, and how to find a good developmental editor. Buckle up; we're going on a literary adventure!
Key Points
Developmental editing focuses on the big-picture aspects of a manuscript, such as structure, pacing, and character development.
Hiring a developmental editor provides an objective perspective, improves the quality of writing, and increases the chances of getting published.
Developmental editors help authors address structural, content-related, and technical issues in their work.
A good developmental editor has a strong educational background, professional experience, and specialization in specific genres or types of writing.
Different genres of writing require different approaches to developmental editing.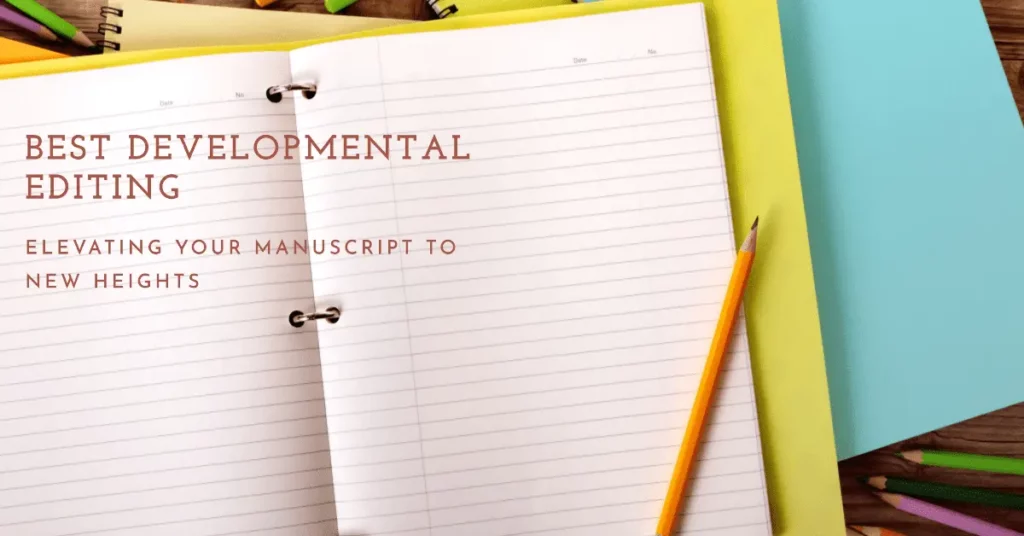 What is developmental editing?
Developmental editing is a comprehensive and in-depth editing process that focuses on improving the overall structure, content, and flow of a manuscript. It involves working closely with the writer to identify and address any weaknesses, inconsistencies, or gaps in the manuscript.
Comparison with other types of editing
Developmental editing differs from other types of editing, such as copy editing and proofreading. While copy editing focuses on correcting grammar, spelling, punctuation, and syntax errors, and proofreading is the final check for any remaining errors before publication, developmental editing addresses the broader aspects of a manuscript, such as plot, structure, and pacing.
Key elements of developmental editing
Some key elements of developmental editing include:
Analyzing the overall structure and organization of the manuscript
Assessing the effectiveness of the plot, pacing, and character development
Identifying any inconsistencies or gaps in the narrative
Ensuring the manuscript maintains a consistent tone and style
Providing suggestions for revisions and improvements
Benefits of hiring a developmental editor
Importance of having an objective third-party perspective
Hiring a developmental editor provides writers with an objective third-party perspective that can be invaluable in identifying issues they may have overlooked. This fresh pair of eyes can help pinpoint areas for improvement and offer suggestions on how to address these issues.
Improvement in the quality of writing
Working with a developmental editor can lead to a significant improvement in the quality of a manuscript. By addressing structural and content-related issues, developmental editing helps to create a polished, engaging, and well-structured piece of writing that is more likely to resonate with readers.
Increase in the chances of getting published
A well-developed manuscript has a higher chance of being accepted by publishers and agents. By investing in developmental editing, writers can increase their chances of getting published and achieving success in the competitive world of writing.
How does developmental editing improve the overall quality of a document?
Identification and correction of structural and content-related issues
Developmental editing helps identify and correct issues related to structure, plot, pacing, and character development. This leads to a more cohesive and engaging manuscript that is better able to hold the reader's interest.
Enhancement of the writer's voice
A developmental editor works closely with the writer to enhance their unique voice and style, ensuring that the manuscript remains authentic and engaging throughout.
Improvement in coherence and readability
By addressing issues related to structure and content, developmental editing helps to improve the overall coherence and readability of the manuscript, making it easier for readers to follow and enjoy the story.
Typical workflow for a developmental editing project
Initial consultation and manuscript evaluation: The developmental editor and writer discuss the project and the editor evaluates the manuscript to determine its current state and potential areas for improvement.
Development of an editing plan: Based on the evaluation, the editor creates a detailed plan outlining the suggested changes and revisions.
Implementation of suggested changes: The writer works on implementing the suggested changes, collaborating closely with the editor throughout the process.
Final review and feedback: Once the revisions are complete, the editor provides a final review and offers feedback on the revised manuscript.
How to find a good developmental editor
To find a suitable developmental editor, consider the following steps:
Research and recommendations: Start by asking fellow writers, friends, or colleagues for any recommendations. You can also join online writing communities or social media groups where writers discuss their experiences with editors. Check out this comprehensive guide on content writing for more tips.
Evaluation of experience and credentials: Look for editors with a proven track record in your specific genre or field. Check their websites for testimonials, portfolios, and client lists. Some editors may have relevant certifications, such as those from the Editorial Freelancers Association or the American Copy Editors Society.
Consultation and communication with prospective editors: Reach out to potential editors for an initial consultation. Discuss your project, goals, and expectations. A good editor will be communicative and transparent about their process, turnaround time, and fees.
Qualifications of a developmental editor
Developmental editors come from various educational backgrounds and possess different skill sets. To ensure you're working with a qualified professional, consider the following:
Educational background and relevant training: While a degree in English, journalism, or a related field can be helpful, it's not always necessary. Some of the best editors have learned through experiences and relevant training, such as workshops, courses, or certifications.
Professional experience and portfolio: A strong portfolio showcasing a variety of projects is an excellent indicator of an editor's abilities. Look for editors with experience in your specific genre or field, as they'll be better equipped to address the unique challenges and nuances of your work.
Specialization in specific genres or types of writing: Some editors specialize in particular genres, such as fiction, non-fiction, or academic writing. Working with an editor who has expertise in your area can be extremely beneficial, as they'll have a deeper understanding of the conventions and expectations associated with your genre.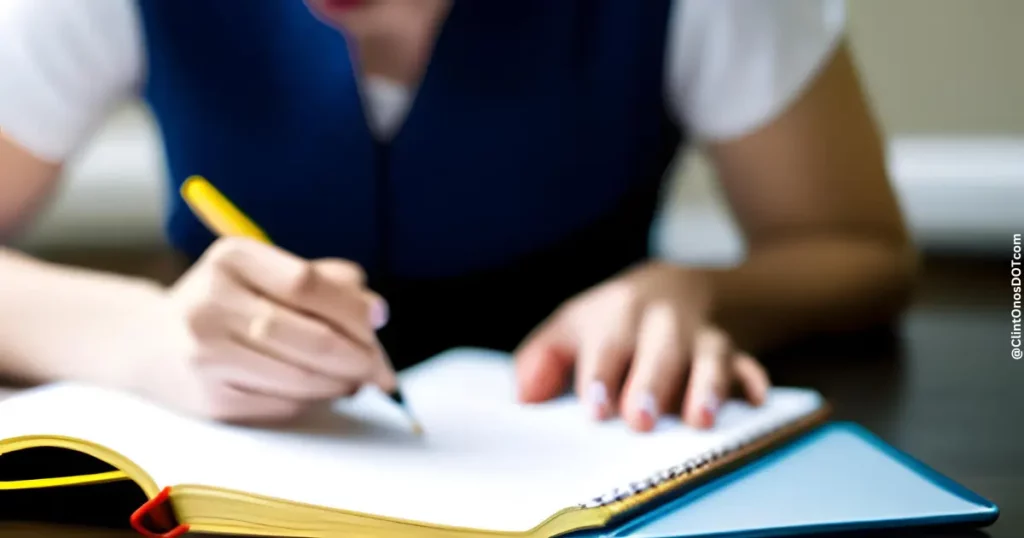 How does developmental editing differ for different genres of writing?
Developmental editing can vary depending on the type of writing being worked on. Here's a quick overview of the differences:
Developmental editing for fiction: Focuses on aspects like plot, pacing, character development, dialogue, and narrative structure. Editors may suggest changes to improve tension, suspense, and emotional impact.
Developmental editing for non-fiction: Addresses organization, clarity, and flow of ideas. Editors will ensure the work is well-researched, factually accurate, and engaging for the target audience.
Developmental editing for academic writing: Involves refining the logical structure, coherence, and clarity of the work. Editors will help the writer adhere to specific formatting and citation styles, as well as ensure the work meets academic standards.
Common mistakes that developmental editors look for
Developmental editors are skilled at spotting a range of issues, including:
Structural issues: Plot holes, inconsistencies in character development, or lack of a narrative arc.
Content-related issues: Pacing, tone, or weak arguments.
Technical issues: Grammar, spelling, and syntax errors.
Techniques used by developmental editors to improve manuscript pacing
Evaluation and adjustment of pacing: Editors will assess the pacing of the story or argument and suggest revisions to ensure it remains engaging throughout.
Use of sensory and descriptive details: Adding vivid descriptions can help immerse readers in the world of the story or strengthen the impact of an argument.
Identification and development of subplots: Skillful incorporation of subplots can enrich the main story and maintain reader interest.
Conclusion
A developmental editor plays a crucial role in the writing process, helping to shape and refine a manuscript into the best possible version of itself. By focusing on the big picture, a developmental editor addresses issues related to structure, content, pacing, and overall coherence. To find a qualified professional, it's essential to research and evaluate potential editors based on their experience, education, and specialization in specific genres.
Investing in a skilled developmental editor can significantly improve the quality of your work and increase the likelihood of success, whether you're writing a novel, a non-fiction book, or an academic paper.
By understanding the ins and outs of developmental editing, you can make informed decisions about the services that will best serve your needs and help bring your writing to new heights.