Ever dreamt of making money while you sleep? Passive income is the answer! This type of income doesn't require your constant attention, and it keeps flowing in even when you're not actively working.
Renting out a spare room on Airbnb is an excellent way to make passive income without breaking a sweat. Airbnb offers a fantastic platform to earn some extra dough by renting out your spare room. You'll make money, gain valuable experience as a host, and meet fascinating people from all over the world. It's a win-win situation!
We talked about online stylists in our previous 101 passive income ideas series. This article is a continuation of the series which aims to guide you through the process of listing a spare room on Airbnb, optimizing your listing, managing your rental, increasing passive income, and providing a positive guest experience. Ready to dive in? Let's go!
Key Takeaways
Determine if your spare room is suitable for Airbnb and consider legal aspects.
Create an attractive and effective listing with competitive pricing.
Implement safety and security measures to ensure a positive guest experience.
Manage time and resources effectively and handle conflicts proactively.
Utilize Airbnb's tools and features to optimize passive income.
Provide a welcoming and hospitable environment with value-added services.
Maintain a high rating and attract positive reviews through exceptional customer service.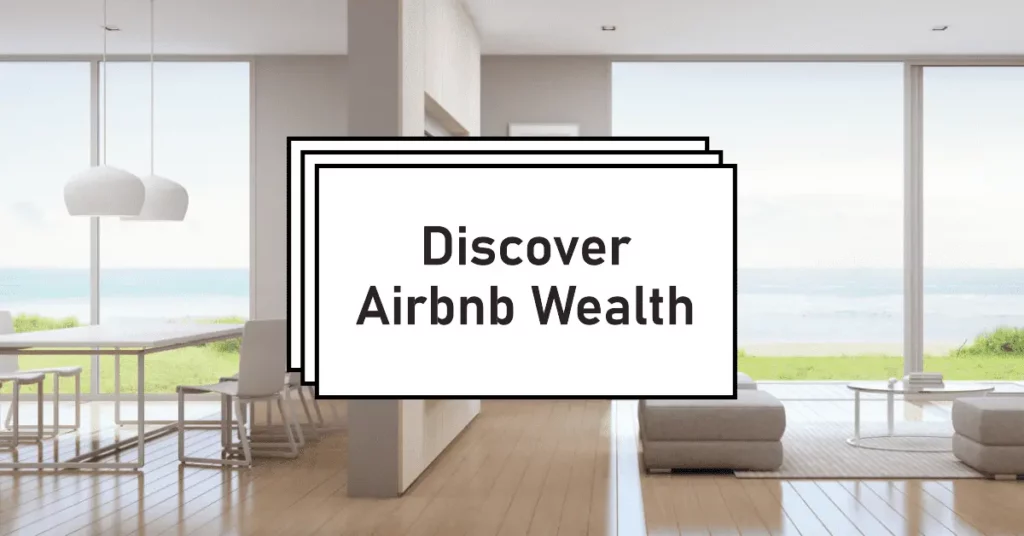 Getting Started
The basics of listing a spare room on Airbnb
First things first, you need to create an account on Airbnb. You'll then set up a profile, verify your identity, and create a listing for your spare room. Remember to include accurate details, such as location, room size, and amenities.
How to determine if your spare room is suitable for Airbnb
Ask yourself: would you be comfortable staying in the room? It should be clean, cozy, and well-equipped. Make sure it has a comfortable bed, fresh linens, and essential amenities like Wi-Fi, heating, and air conditioning.
Legal considerations for renting out a spare room on Airbnb
Before you list your room, check local laws and regulations regarding short-term rentals. Some cities require permits or licenses, while others may have strict zoning rules. Be sure to review Airbnb's Responsible Hosting guidelines and consult a legal professional if necessary.
How to set up a listing on Airbnb
Once you've confirmed that your room is suitable and you're aware of the legal requirements, it's time to create your listing. Take high-quality photos, write a catchy title, and provide a detailed description of the space and amenities. Don't forget to set your house rules, cancellation policy, and nightly rate.
What kind of accommodations are best suited for renting out on Airbnb?"
Airbnb caters to a wide range of travelers, so there's no one-size-fits-all answer. However, popular options include private rooms, entire homes or apartments, and unique stays like treehouses, yurts, or tiny houses. The key is to offer a comfortable, clean, and well-equipped space that meets guests' needs.
Optimizing Your Listing
How to create an attractive and effective listing for your spare room rental
An eye-catching listing is crucial for attracting guests. Use high-quality photos to showcase your space, and provide a detailed description that highlights the room's unique features and amenities. Be honest about any quirks or limitations, and make sure to mention any nearby attractions or points of interest.
Pricing strategies for maximizing passive income
Research similar listings in your area to gauge the going rate for a spare room like yours. Consider factors such as location, amenities, and seasonality when setting your price. You may want to start with a lower rate to attract initial bookings, then adjust as you gain reviews and experience.
Tips for creating a standout listing that attracts guests
When it comes to attracting guests to your Airbnb listing, there's no denying the importance of standing out from the crowd. After all, competition can be fierce, and you want to ensure that potential guests are drawn to your little slice of paradise. So, without further ado, let's dive into some top-notch tips to make your listing shine like a diamond in the rough.
High-quality photos: A picture is worth a thousand words, or so they say. Make sure your listing features top-notch, professional-looking photos that showcase your space in the best light. If you can, consider hiring a professional photographer to help you capture the essence of your rental.
Compelling title and description: You've got one shot to reel 'em in, so make it count! Your title should be catchy and enticing, while your description should paint a vivid picture of what guests can expect from their stay. Sprinkle in some literary devices like metaphors and similes to give your description that extra oomph!
Highlight unique features: What sets your rental apart from the rest? Maybe it's a stunning view, a prime location, or an irresistible charm. Whatever it may be, make sure to showcase these features front and center in your listing.
Honesty is the best policy: No one likes surprises, especially when it comes to accommodations. Be upfront about any quirks or drawbacks your space may have, and set realistic expectations for your guests. In the end, transparency will earn you brownie points and help prevent negative reviews.
Local knowledge: Don't forget to mention nearby attractions, local hotspots, and insider tips. Guests will appreciate your expertise and it may even sway their decision to book with you.
What are some common mistakes to avoid when renting out a spare room on Airbnb?"
Common mistakes to avoid when renting out a spare room on Airbnb include:
Overpricing or underpricing your rental
Ignoring local regulations and taxes
Neglecting safety and security measures
Inadequate communication with guests
Failing to keep the space clean and well-maintained
Case study/example: Successful Airbnb host who optimized their listing and increased passive income.
Meet Jane, a savvy Airbnb host who turned her spare room into a passive income goldmine. When Jane first started out, her listing was average at best – bland photos, a generic description, and a less-than-ideal occupancy rate. But Jane was determined to turn things around.
After doing some research and investing in her listing, Jane saw a complete transformation. She hired a professional photographer to capture stunning images of her space, and she spent time crafting a captivating title and description that highlighted her rental's unique features. Jane also took the time to familiarize herself with local regulations and taxes to ensure she was operating within the law.
With these changes in place, Jane's listing skyrocketed to the top of search results, and her occupancy rate increased dramatically. As a result, her passive income soared, proving that a little effort goes a long way in the world of Airbnb.
Managing Your Airbnb Rental
When it comes to providing a safe and secure environment for your guests, there's no room for cutting corners. Implement the following measures to ensure a positive experience for everyone involved:
Install smoke and carbon monoxide detectors
Provide a well-stocked first-aid kit
Ensure all doors and windows have functioning locks
Create a comprehensive guide outlining emergency procedures and contact information
Handling difficult guests and difficult guests and resolving conflicts
No matter how well-prepared you are, there's always the possibility of running into a challenging guest or two. The key is to stay cool, calm, and collected while working towards a resolution. Here's how to handle difficult guests and smooth things over:
Keep communication lines open: When conflict arises, it's crucial to maintain open and honest communication with your guests. Listen to their concerns, and work together to find a solution that works for both parties.
Stay professional: It's important to remain composed and professional, even if your guests are getting under your skin. Remember, you're running a business, and maintaining a good reputation is vital.
Know when to involve Airbnb: If a situation escalates beyond your control, don't hesitate to reach out to Airbnb for support. They're there to help mediate and resolve conflicts between hosts and guests.
Tips for managing your time and workload as an Airbnb host
As an Airbnb host, juggling multiple responsibilities can feel like a never-ending circus act. To keep things running smoothly and efficiently, try incorporating these time-management tips into your routine:
Automate tasks: Leverage technology to automate tasks like messaging guests, managing reservations, and updating your calendar. This will free up more time for you to focus on other aspects of your business.
Create a cleaning and maintenance schedule: Stay organized and on top of your cleaning and maintenance tasks by creating a regular schedule. This will help ensure your space remains in tip-top shape for every guest.
Delegate tasks: If managing your Airbnb rental is becoming overwhelming, consider hiring help. Outsourcing tasks like cleaning, property management, or guest communication can lighten your load and allow you to focus on other priorities.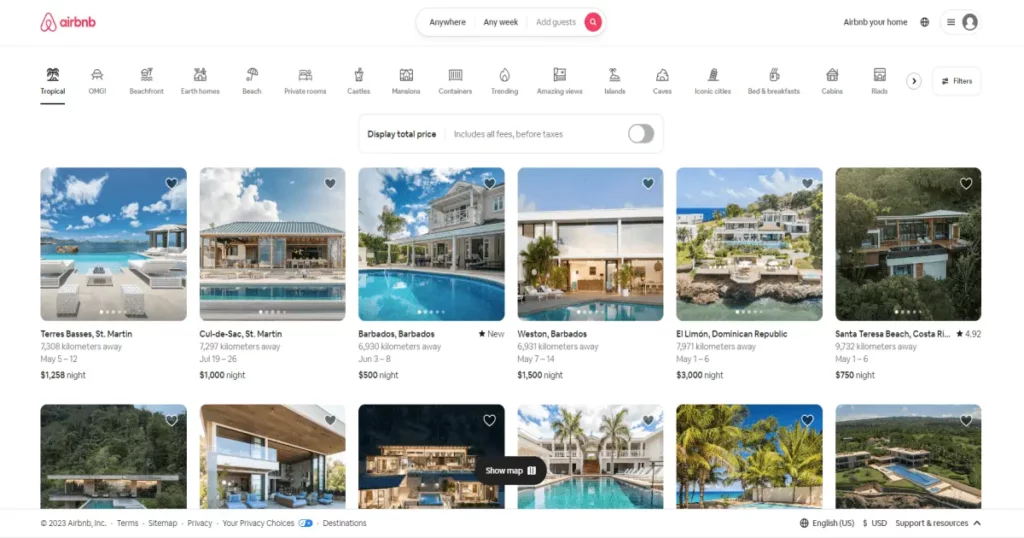 Growing Your Airbnb Business
A high occupancy rate is the bread and butter of any successful Airbnb business. Boost your bookings with these tried-and-true strategies:
Offer competitive pricing: Research the local market and price your rental accordingly. Remember, it's better to have a fully booked calendar at a slightly lower rate than an empty one at a higher price.
Optimize your listing: Continuously refine your listing to ensure it remains fresh, engaging, and appealing to potential guests. Update your photos, tweak your description, and stay on top of guest feedback.
Provide top-notch customer service: Going above and beyond for your guests will not only result in glowing reviews but also increase the likelihood of repeat bookings and referrals.
Leverage social media: Promote your rental on social media platforms to reach a wider audience and generate buzz about your property.
Expanding your Airbnb portfolio
If you're ready to take your Airbnb game to the next level, consider expanding your portfolio with these growth strategies:
Invest in additional properties: Keep an eye on the local real estate market and seize opportunities to purchase or lease additional properties for Airbnb rentals.
Offer unique experiences: In addition to accommodations, consider providing guests with unique, local experiences to enhance their stay and set your business apart.
Collaborate with local businesses: Forge partnerships with local businesses to create attractive package deals for your guests. This not only benefits your rental but also supports the local economy.
Case study/example: Airbnb host who successfully grew their business and achieved financial freedom
Let's take a look at the story of Mike, an Airbnb host who successfully grew his business and achieved financial freedom. Mike started with a single rental property, which he meticulously maintained and optimized to attract guests.
Over time, he built a solid reputation for providing exceptional customer service, which led to a steady stream of rave reviews and repeats guests. But Mike didn't stop there. With a thirst for success, he dove headfirst into growing his business.
The turning point
Mike had a eureka moment when he realized that partnering with local businesses could be the key to unlocking even greater success. He began by teaming up with a nearby vineyard, offering exclusive wine-tasting packages for his guests. Word spread like wildfire, and soon, Mike's calendar was booked solid.
As his business blossomed, Mike started exploring other unique experiences he could offer his guests. From guided hiking tours to cooking classes with local chefs, Mike's Airbnb quickly became a go-to destination for travelers seeking a one-of-a-kind getaway.
Expanding the empire
With his occupancy rate soaring, Mike knew it was time to expand. He kept a close eye on the local real estate market and soon snapped up a second property. After working his magic on this new rental, it wasn't long before it, too, was raking in five-star reviews.
Before he knew it, Mike was managing multiple properties and providing unforgettable experiences for guests from around the globe. He even hired a small team to help with cleaning, property management, and guest communications, allowing him to focus on strategic growth.
Financial freedom
Mike's hard work and perseverance paid off in spades. His Airbnb empire not only provided him with financial freedom but also allowed him to live the life he had always dreamed of. He was now free to travel, spend time with his family, and explore new passions, all while knowing his business was thriving.
Thinking outside the box
To stand out in the crowded Airbnb market, Mike knew he had to think outside the box. He put on his creative hat and brainstormed ways to elevate his guests' experience. One such idea was to transform a spare room into a cozy home cinema, complete with a popcorn machine and comfy bean bags.
This small addition turned out to be a huge hit among guests, who raved about it in their reviews. By constantly seeking ways to innovate and delight his guests, Mike ensured that his properties remained in high demand.
Staying up-to-date
The world of Airbnb is ever-evolving, and hosts need to stay informed to stay ahead of the game. Mike made it a point to keep up with industry trends and Airbnb policy changes, adapting his business strategy accordingly. He also attended various workshops and conferences to network with fellow hosts, learning from their experiences and sharing his own.
By staying current and open to change, Mike was able to navigate the ups and downs of the Airbnb landscape and maintain the success of his business.
Embracing technology
Mike understood that in today's digital age, embracing technology was key to maximizing efficiency and streamlining his operations. He incorporated various property management tools and smart home devices to make managing multiple properties a breeze.
By automating tasks like guest communication and booking management, Mike was able to save time and ensure a seamless experience for his guests. This not only helped him stay organized but also allowed him to focus on other aspects of his business.
Giving back
Success doesn't have to be all about making money. For Mike, giving back to his community was just as important. He began hosting charity events at his properties, raising funds for local causes, and supporting neighborhood initiatives.
In doing so, Mike not only built a strong connection with his community but also created a positive image for his brand. This goodwill further enhanced his reputation and contributed to the ongoing success of his Airbnb business.
Mike's Journey Summary
Mike's journey from a struggling homeowner to a successful Airbnb host is an inspiring tale that demonstrates the power of determination, creativity, and adaptability. By following his example and incorporating these valuable lessons, you too can create a thriving Airbnb business.
So take the plunge and make your mark in the world of short-term rentals. With hard work, passion, and a touch of ingenuity, you're well on your way to becoming the next Airbnb success story.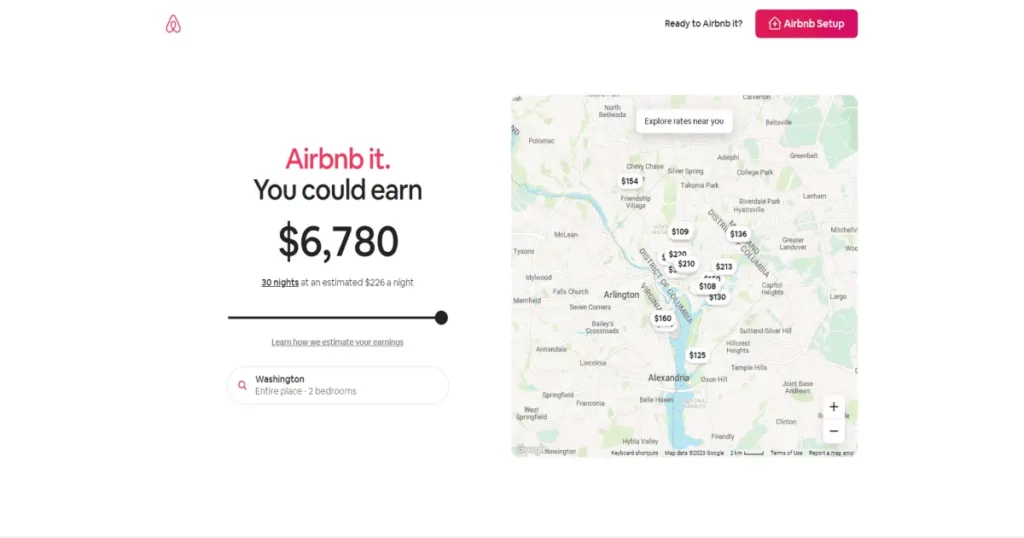 Increasing Passive Income
Strategies for increasing the occupancy rate of your Airbnb rental
To rake in that dough, you need to keep your rental occupied as much as possible. Here are some tips to help you achieve that:
Offer discounts for longer stays: Tempt guests to extend their stay by offering a discount for booking a week or even a month.
Stay flexible with booking dates: Keep your availability open and allow for last-minute bookings.
Update your listing regularly: Refresh your listing with new photos and information to stay relevant and attractive to potential guests.
How to maintain a high rating and attract positive reviews
Guests are more likely to book a highly-rated place, so it's crucial to maintain a high rating. Here's how you can hit the nail on the head:
Keep the place spick and span: A clean rental can make or break a guest's experience, so make cleanliness a top priority.
Provide clear instructions: Help guests navigate your rental by leaving clear instructions for using appliances, Wi-Fi, and any other amenities.
Be responsive and available: Guests appreciate hosts who are available to address their needs or answer questions promptly.
Leveraging Airbnb's tools and features to optimize your passive income
Airbnb offers a treasure trove of tools and features to help you maximize your income. Here are a few to consider:
Smart Pricing: This feature helps you set competitive prices based on factors like demand, location, and time of year.
Instant Book: Enable Instant Book to make it easier for guests to book your place without waiting for your approval.
Superhost Program: Aim to become a Superhost to gain more visibility, credibility, and priority support from Airbnb.
Marketing your Airbnb rental to increase bookings
Put on your marketing hat and use these strategies to get more bookings:
Social media promotion: Share your listing on social media platforms like Facebook, Instagram, and Pinterest to reach a wider audience.
Collaborate with local businesses: Partner with local attractions, restaurants, and event organizers to promote your rental to their customers.
Professional photography: High-quality photos can make your listing stand out, so invest in professional photography to showcase your space.
How can you effectively use analytics and data to improve your Airbnb rental performance?
To stay ahead of the game, you need to keep a finger on the pulse of your rental's performance. Use Airbnb's analytics to track key performance indicators like occupancy rate, revenue, and guest reviews. You can also analyze market trends and competitor listings to make data-driven decisions that improve your rental's performance.
Providing a Positive Guest Experience
Creating a welcoming and hospitable environment for guests
First impressions count! Create a warm, welcoming environment by:
Adding personal touches: Leave a handwritten welcome note, fresh flowers, or a small gift to make guests feel special.
Stocking essentials: Make sure your rental is stocked with basics like toiletries, towels, and kitchen essentials.
Offering value-added services to enhance the guest experience
Go the extra mile by offering value-added services like:
Breakfast or snacks: Offer complimentary breakfast or snacks to keep your guests fueled and happy.
Local recommendations: Provide a curated list of local attractions, restaurants, and hidden gems to help guests make the most of their stay.
Providing exceptional customer service to guests
Keep your guests singing your praises by:
Being responsive: Respond promptly to guest inquiries, questions, or concerns.
Being proactive: Anticipate guest needs and address them before they become an issue.
Being flexible: Accommodate special requests or last-minute changes whenever possible to show guests you care about their experience.
What are some ways to provide a personalized and tailored experience for different types of guests in your Airbnb rental?
To cater to various guest preferences, you can:
Offer a variety of amenities: Stock your rental with a range of amenities to suit different tastes, such as a selection of teas, coffees, and snacks.
Adapt your communication style: Some guests prefer minimal interaction, while others enjoy a more personal touch. Gauge your guest's preferences and adapt your communication style accordingly.
Customize the space: Offer options for guests to personalize their experiences, such as adjustable lighting, multiple pillow types, or a choice of scented candles.
Case study/example: Successful Airbnb host who provided exceptional customer service
Meet Jane, a Superhost from Seattle. Jane's secret to success lies in her attention to detail and outstanding customer service. She goes above and beyond by:
Creating personalized city guides: Based on her guests' interests, Jane curates tailored city guides with recommendations for restaurants, attractions, and events.
Offering airport pick-up: Jane offers an optional airport pick-up service for her guests, making their arrival hassle-free and convenient.
Checking in with guests during their stay: Jane sends a quick message halfway through her guests' stay to make sure they're enjoying their visit and to address any concerns.
Final thoughts and recommendations
Renting out a spare room on Airbnb can be a fantastic way to generate passive income. You'll enjoy:
Financial benefits: Earn extra money to pay off your mortgage, save for a vacation, or simply enjoy a more comfortable lifestyle.
Flexibility: You can decide when to host guests and set your own rules.
Networking opportunities: Meet interesting people from around the world and expand your social network.
Creating passive income through Airbnb takes time and effort, but it's well worth it in the end. Focus on optimizing your listing, providing exceptional customer service, and leveraging Airbnb's tools and features to maximize your income.