As I said in my last analysis, the GBP/USD pair is currently showing bearish signs on the H4 time frame. Although the price had been showing weakness, there was no confirmation until recently, when three H4 candles closed below the last bull candle. This, along with the rejection of 1.24125, which is the mid-point of the last bull candle's body, adds further confirmation of the bearish bias.
GBPUSD Pair 1H Target Reached The GBPUSD Pair is Showing Signs of Weakness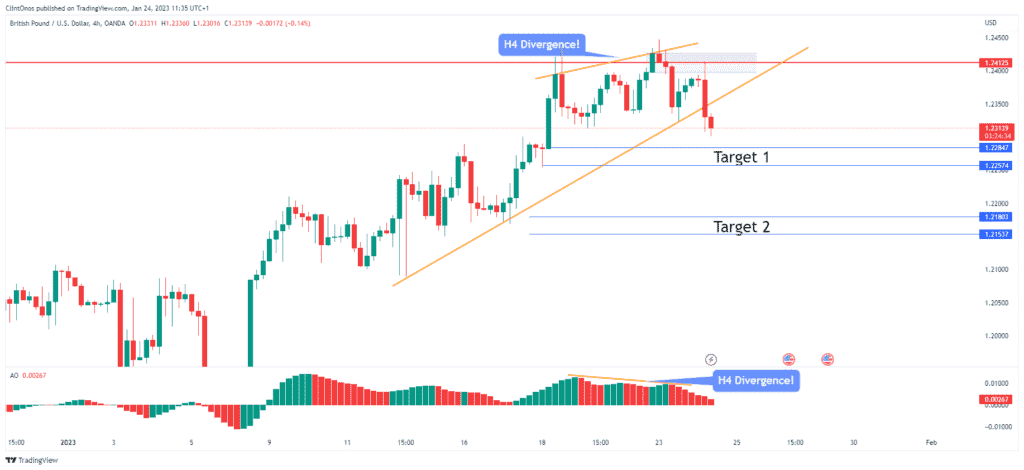 However, with the upcoming decision on interest rates for the US dollar, I believe that the bearish pressure will be temporary. Therefore, my first target for this pair is between 1.22847 and 1.22574, while my second target is between 1.21803 and 1.21537.
Recommend: Is the GBPUSD Bull Run Continue or Correction Coming?
I would like to hear the opinions of other traders on this analysis. Don't forget to like and follow for more updates.