The GBP/USD (British pound/U.S. dollar ) is still bearish on the 4-hour chart but approaching a critical level of resistance that traders should be aware of.
We'll watch the 1.19428 and 1.19140 price ranges with an eagle eye for possible short-term reversals.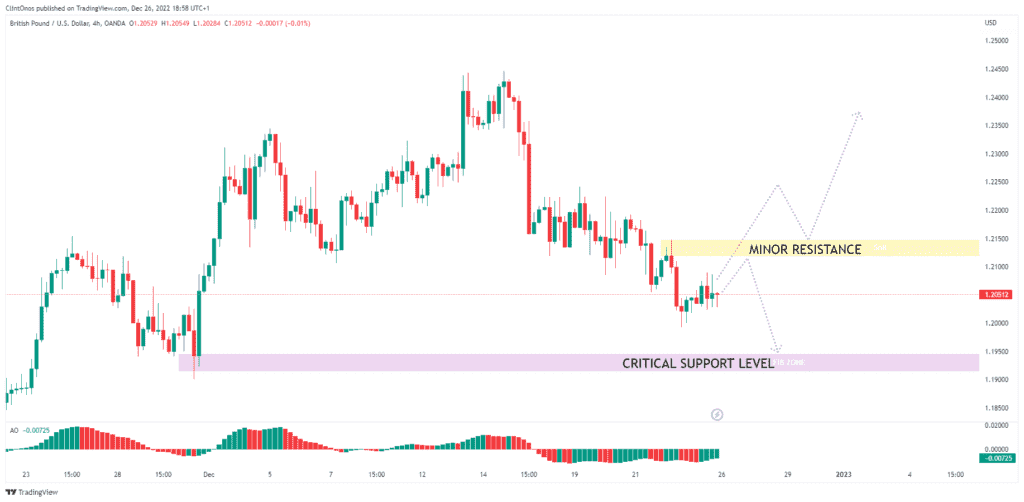 We would love to have your opinion. Please comment below and "like" if you think this trading idea is worth a look.
Thanks for your time and support.
GBPUSD Cable Update 12-27-22
GBPUSD Cable price tested the minor resistance and rejected it as expected. There is a possibility of the price reaching the critical support level.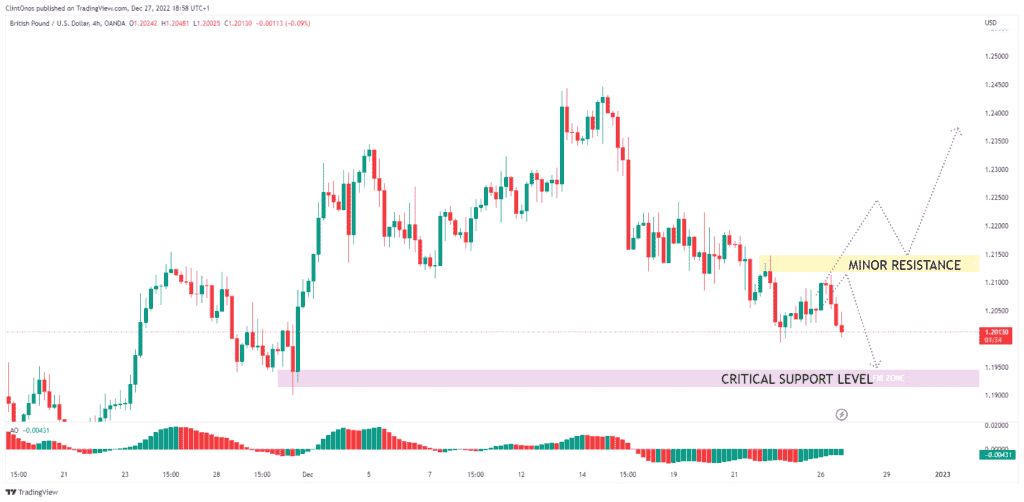 As we previously established, let's watch the 1.19428 and 1.19140 price ranges with an eagle eye.
Happy profitable trading.
Recommend: Forex Trading: Everything You Need To Know Now
GBPUSD Cable Update 01-04-23
So, our expectation of GBPUSD price reacting at the critical support level is currently playing out.
There are two scenarios to look out for at the moment. The cable price is likely to retest the critical support level, if it holds then we can see the price continue the higher time frame uptrend.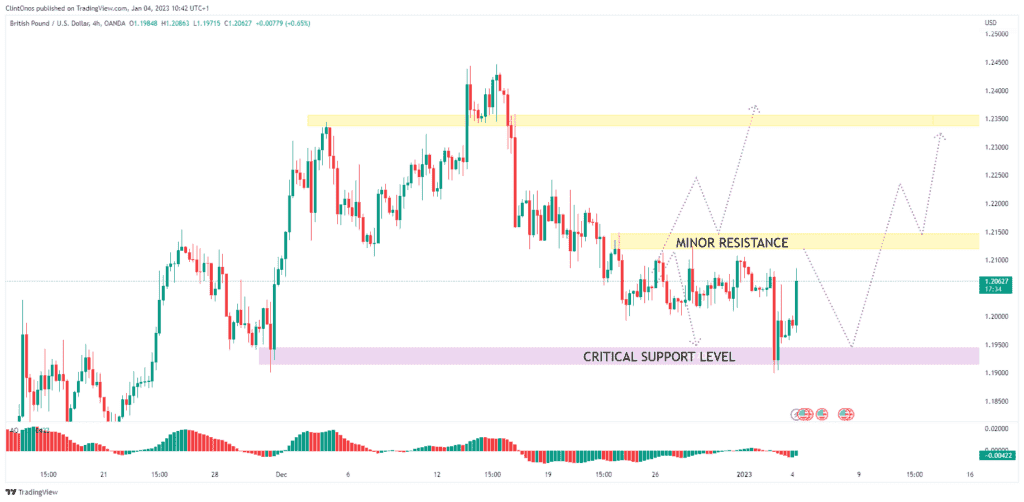 I'll make another post to enable us to track the update since the objective of this thread is already achieved.
Congratulations to everyone who believed in the idea.
Please follow me for more.