The GBPUSD currency bullish force looks good for the coming week. The GBPUSD pair price seems to have cleared the minor resistance levels 1.2120 and 1.2140 and retested the same. So, we anticipate the price to continue to rally to the 1.2420 and 1.2450 range.
There is high-impact news that may effect significant price moves in this new trading week. Notable, among them is the Claimant Count Change and CPI data report in the UK which surely impact its currency the British Pounds GBP.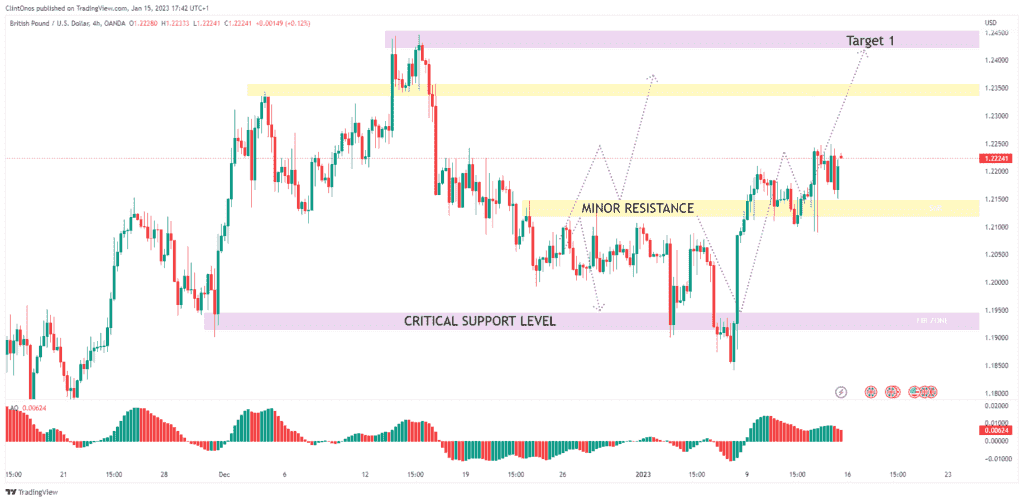 Also, we expect the US to release reports for Empire State Manufacturing Index, Retail Sales, Core PPI, and others.
Recommend: The Best Channel Partner Programs Unlock Your Business Potential
With the expectancy of these data in the new week, the GBPUSD pair is likely to see high volatility.
Please let me know what you think and follow up for more updates this week.
GBPUSD Currency Pair Price Action Update
The UK CPI report is minutes away. I expect volatility to help us reach our target or give us a change in bias pattern.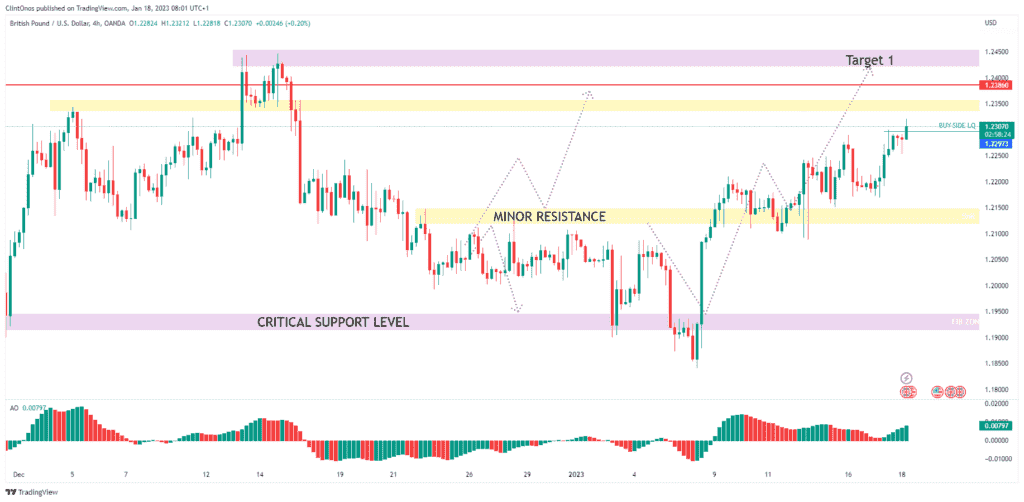 Let's be on the look with an eagle eye.
Thanks for being there. Please follow me.
GBPUSD Pair Update 1-18-23
Target reached. Congratulations to everyone who believed this idea. I hope to publish another soon.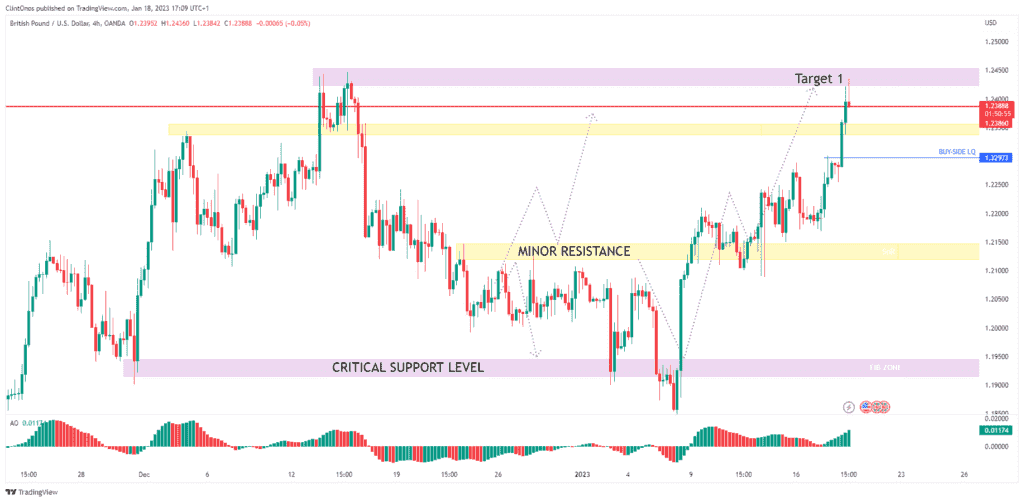 Please like and follow me. Thanks