As someone who has successfully transitioned from a traditional career to coaching, I can attest that becoming a coach is an exciting and fulfilling path. The coaching industry has grown significantly over the years, with many individuals seeking guidance and support in various areas of their lives. If you have a desire to help others achieve their goals, becoming a coach could be the right career path for you. In this article, I will share practical tips on how to become a coach and make money doing what you love.
This guide is the thirteenth in the 101 passive income ideas series. Please check out The Ultimate Guide to Making Passive Income as a Consultant which is the twelfth in the series. Now that you're up to speed, let's get started!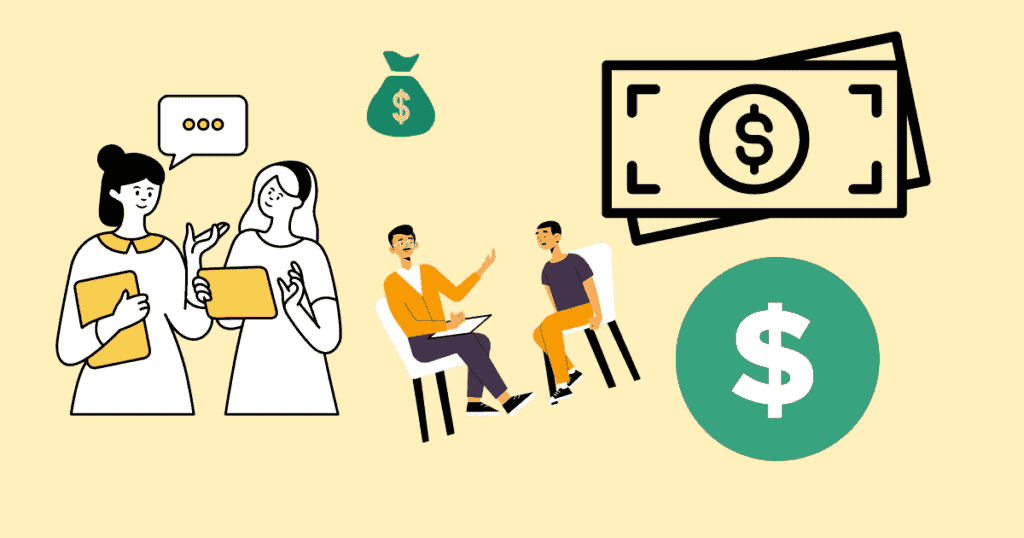 Introduction to coaching as a career
Coaching is a rewarding career that involves supporting individuals in achieving their personal and professional goals. Unlike counseling or therapy, coaching focuses on the present and future, helping clients to identify and achieve their desired outcomes. Coaches help individuals to gain clarity, develop action plans, and stay accountable in achieving their goals.
In recent years, coaching has gained recognition as a legitimate profession, with many coaches earning a full-time income from their practice. As a coach, you have the freedom to work with clients from all over the world and set your own schedule. However, it is important to note that coaching is not a get-rich-quick scheme. It takes time, effort, and dedication to build a successful coaching business.
Identifying your coaching niche and target audience
One of the first steps in becoming a coach is identifying your niche and target audience. Your niche is the area of coaching that you specialize in, such as life coaching, business coaching, career coaching, health coaching, or relationship coaching. Your target audience is the group of individuals that you want to serve, such as professionals, entrepreneurs, parents, or athletes.
It is important to choose a niche that you are passionate about and have expertise in. When you focus on a specific area, you can develop a reputation as an expert in that field, which can help you attract clients. You also need to identify your target audience and understand their needs, challenges, and goals. This knowledge will help you tailor your coaching approach to meet their specific needs.
Understanding the coaching industry and its potential
Before starting your coaching business, it is essential to understand the coaching industry and its potential. The coaching industry is a multi-billion dollar industry that continues to grow. According to the International Coaching Federation (ICF), the number of coaches worldwide has grown from 47,500 in 2012 to over 71,000 in 2019.
However, the coaching industry is also highly competitive, with many coaches competing for clients. To succeed as a coach, you need to differentiate yourself from others by offering unique value and building a strong reputation. You also need to stay up-to-date with industry trends and best practices to provide the best value to your clients.
Developing your coaching skills and knowledge
To become a successful coach, you need to have strong coaching skills and knowledge. Coaching skills include active listening, asking powerful questions, providing feedback, setting goals, and accountability. You also need to have a deep understanding of human behavior, motivation, and psychology.
There are several ways to develop your coaching skills and knowledge, including attending coaching training programs, reading coaching books and blogs, and working with a mentor. It is also essential to practice coaching regularly, either through coaching sessions with clients or through coaching practice groups.
How to become a coach: Creating your coaching business plan
To turn your coaching dream into a reality, you need to create a solid coaching business plan. Your business plan should include your coaching niche, target audience, services, pricing, marketing strategies, and financial projections. Your business plan should also include your mission statement, vision, and values, which will guide your business decisions and actions.
When creating your business plan, it is important to be realistic and set achievable goals. Your plan should also be flexible to adapt to changes in the market and industry trends. You should also seek feedback and guidance from other coaches and business experts to refine your plan.
Recommend: Learn to Earn Youtube Channel
Marketing your coaching services effectively
Marketing is an essential aspect of building a successful coaching business. Without effective marketing, it will be challenging to attract clients and generate income. Marketing strategies include creating a website, social media marketing, email marketing, networking, and public speaking.
When marketing your coaching services, it is essential to focus on the benefits that you offer to your clients. You should also use language that resonates with your target audience and highlights your unique value. You should also track your marketing efforts to see what is working and what needs to be improved.
Setting up your coaching business online
In today's digital age, having an online presence is crucial for coaches. Your website is the centerpiece of your online presence, and it should be professional, user-friendly, and optimized for search engines. Your website should also include your coaching services, pricing, testimonials, and contact information.
You should also consider using online tools and platforms to streamline your coaching business, such as scheduling software, invoicing software, and video conferencing tools. These tools will help you save time and provide a better experience for your clients. If you need website hosting solutions, consider checking out 10web.io.
Tips for generating income as a coach
As a coach, there are several ways to generate income. One-on-one coaching is the most common method, where you work with individual clients to achieve their goals. You can also offer group coaching, workshops, online courses, and speaking engagements. It is essential to diversify your income streams to reduce reliance on one source of income.
You should also consider offering packages and programs that provide ongoing support and value to your clients. You can also offer premium services for clients who need more personalized attention and support. It is important to set your prices based on the value that you offer and the market demand.
Systeme.io is a free email marketing tool that can get you started right away.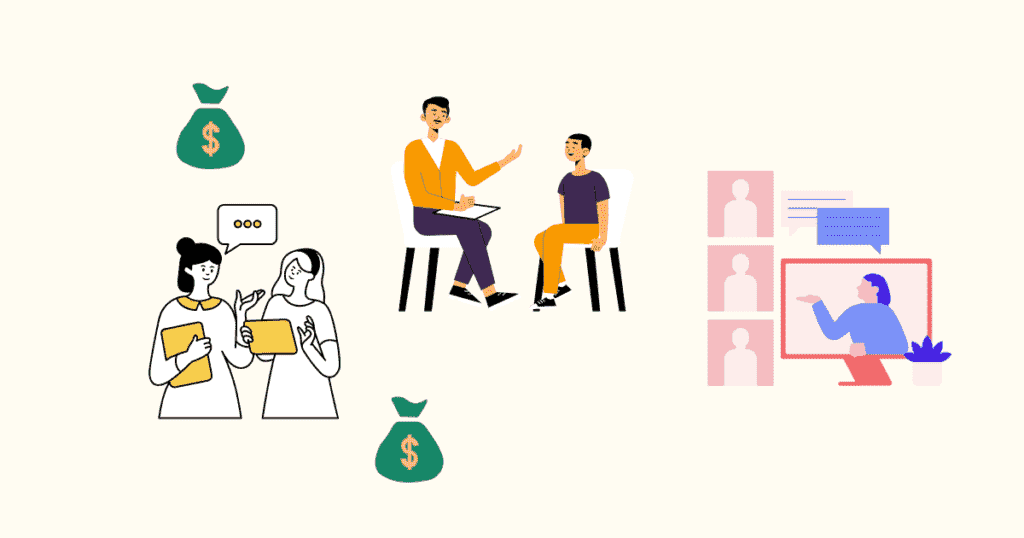 Networking and building relationships in the coaching industry
Networking and building relationships in the coaching industry is essential for success. You can network with other coaches, attend coaching conferences and events, and join coaching associations. Networking will help you build relationships with other coaches, learn from their experiences, and gain referrals.
You should also consider partnering with other professionals who serve your target audience, such as therapists, consultants, and trainers. These partnerships can help you reach a broader audience and provide additional value to your clients.
Conclusion: Turning your coaching dream into a profitable reality
Becoming a coach and making money doing what you love is possible with dedication, hard work, and a solid plan. By identifying your niche, understanding the coaching industry, developing your skills and knowledge, creating a business plan, marketing your services effectively, setting up your coaching business online, generating income, and networking, you can turn your coaching dream into a profitable reality. Remember to stay focused on your mission, provide value to your clients, and continuously learn and grow as a coach.