Are you tired of wasting your marketing budget on campaigns that don't deliver results? Do you want to maximize your ROI and make every marketing dollar count? Then it's time to dive into the world of CPA marketing!
In this comprehensive guide, we'll explore the ins and outs of this performance-based advertising model, where you only pay for genuine leads or sales.
Learn how to optimize your CPA campaigns, prevent fraud and other technical aspects of CPA marketing, and harness the power of attribution modeling to allocate your resources effectively. Don't get left behind in the ever-evolving digital marketing landscape – unlock the secrets of CPA marketing and propel your business to new heights!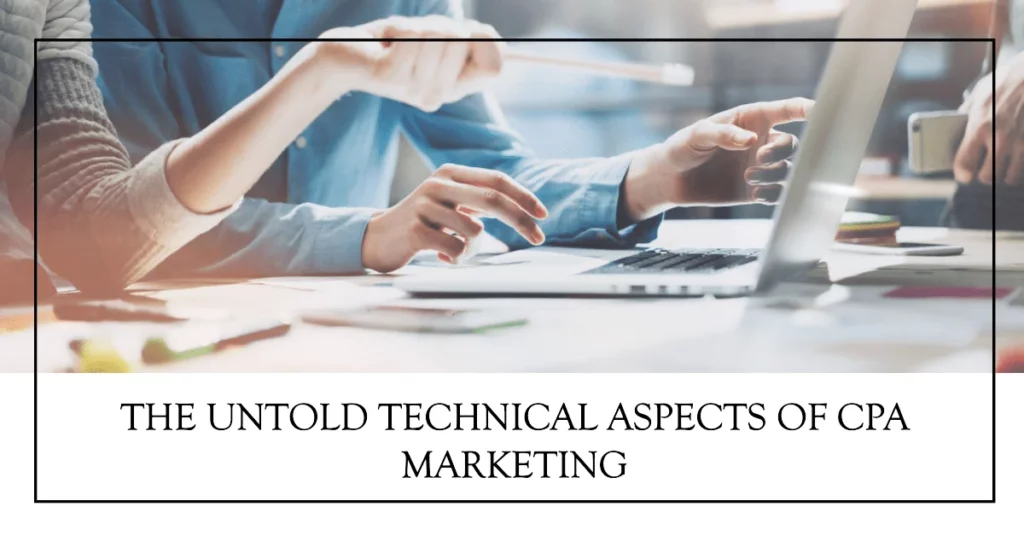 Key Takeaways
CPA marketing is a performance-based advertising model where advertisers pay for specific actions, such as leads or sales.
To optimize CPA campaigns, focus on targeting, ad creatives, landing pages, and bidding strategies.
Fraud prevention is crucial in CPA marketing – implement fraud detection tools and monitor campaigns closely to protect your ROI.
Attribution modeling helps determine the value of each touchpoint in the conversion process, enabling you to allocate resources more effectively.
Choosing the right attribution model depends on your marketing objectives, customer journey, and willingness to test and refine your approach.
Constant learning, testing, and adapting are essential for success in the ever-evolving digital marketing landscape.
Overview of CPA marketing
Cost-Per-Action (CPA) marketing is a popular digital advertising model where advertisers pay affiliates for a specific action taken by users, such as signing up for a newsletter, purchasing a product, or filling out a form. This performance-based approach can lead to higher ROI, as advertisers only pay when their desired action is completed.
Importance of understanding technical aspects for successful CPA campaigns
To run successful CPA campaigns, it's crucial to understand the technical aspects involved. This includes cookie tracking, fraud detection, and attribution modeling. By mastering these components, advertisers and affiliates can optimize their campaigns, reduce costs, and improve conversion rates.
The Role of technology in Optimizing CPA marketing tools
Technology plays a significant role in CPA marketing, as it enables advertisers and affiliates to track user behavior, detect fraud, and attribute conversions accurately. By leveraging the latest tools and techniques, marketers can streamline their processes, enhance performance, and maximize profits.
Cookie Tracking in CPA Marketing
Understanding cookies
1. Definition of cookies
Cookies are small text files stored on users' devices when they visit a website. They contain information about the user's browsing behavior, preferences, and other data that can help improve their online experience.
2. How cookies work
When a user visits a website, the site sends a cookie to the user's device, where it's stored. The cookie then tracks the user's behavior, such as pages visited, time spent on the site, and items added to the shopping cart. When the user returns to the site, the cookie is read, and the stored information is used to personalize their experience.
3. Types of cookies used in marketing
There are several types of cookies used in marketing, including:
First-party cookies: Created and stored by the website the user visits.
Third-party cookies: Created by a third party, such as an ad network or analytics platform, and stored on the user's device when they visit a website.
Session cookies: Temporary cookies that expire when the user closes their browser.
Persistent cookies: Remain on the user's device until they're deleted or expire.
The role of cookies in CPA marketing
1. Tracking conversions
Cookies play a vital role in CPA marketing by tracking conversions. When a user clicks on an affiliate link and completes the desired action, a cookie is created and stored on their device. The affiliate network or tracking solution then reads this cookie to attribute the conversion to the correct affiliate.
2. Monitoring user behavior
Cookies help monitor user behavior throughout the sales funnel, providing valuable insights into their preferences, interests, and purchasing habits. By analyzing this data, advertisers, and affiliates can tailor their campaigns to target the most engaged and likely-to-convert users.
3. Personalizing ad experiences
By tracking user behavior and preferences, cookies allow advertisers to deliver personalized ad experiences. This can lead to higher engagement, click-through rates, and conversion rates, as users are more likely to respond to relevant and tailored content.
Best practices for effective cookie tracking
1. Selecting the right cookie type
Choose the appropriate cookie type for your campaign based on its goals and requirements. First-party cookies are often preferred for their privacy compliance and accurate tracking, while third-party cookies can be useful for broader audience targeting.
2. Ensuring privacy compliance
Adhere to privacy regulations, such as GDPR and CCPA, by obtaining user consent, providing transparent information about cookie usage, and offering options to opt-out.
3. Monitoring and updating cookie settings
Constantly monitoring and updating your cookie tracking settings is essential for maintaining effective CPA marketing campaigns. As technology and user behavior change, you need to adapt your strategies to stay ahead of the curve.
Fraud Detection in CPA Marketing
Ah, the dark side of the online world – fraud! It can't be ignored, especially in the realm of CPA marketing. Let's take a closer look at how to detect it and keep it at bay.
Types of fraud in CPA marketing
Before we can fight fraud, we need to know what we're up against. Here are the main types of fraud you might encounter in CPA marketing:
Click fraud: This occurs when automated bots or real users generate fake clicks on ads to inflate costs for advertisers.
Conversion fraud: Deceptive tactics are used to create fake leads or sales, such as using stolen credit cards or generating bogus form submissions.
Affiliate fraud: Dishonest affiliates may use underhanded methods like cookie stuffing, traffic spoofing, or other schemes to earn illegitimate commissions.
Technologies used for fraud detection
Now that we've identified the enemy, let's see what kind of tech we can use to fight back. Here are some key tools and techniques:
Machine learning and AI: Advanced algorithms can detect unusual patterns, identify fake traffic, and flag suspicious activity.
Behavioral analysis: By studying user behavior, we can identify bots or other fraudulent activity that deviates from the norm.
IP filtering: This allows us to block traffic from specific IPs, countries, or devices that are known to be associated with fraudulent activity.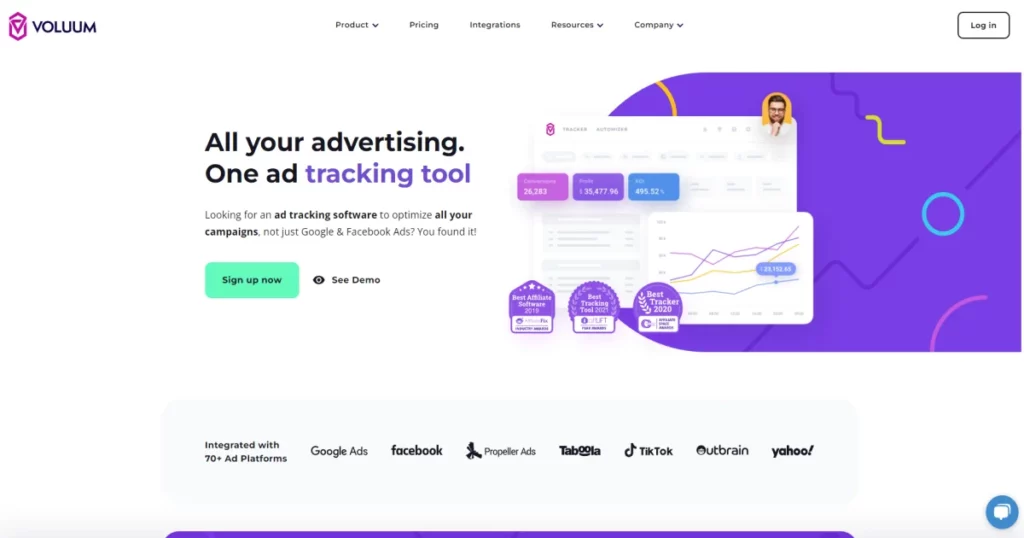 There are numerous tools available to help you detect and prevent fraud in your CPA marketing campaigns. Here are a few popular options:
Voluum: This is a popular tracking and optimization platform that offers real-time analytics and fraud detection. Voluum uses machine learning algorithms to identify and block suspicious traffic, ensuring that your campaigns are only reaching genuine users.
FraudScore: This is a comprehensive fraud detection platform designed specifically for online advertising. FraudScore offers advanced tools to analyze and identify fraudulent traffic, including bots and other forms of non-human traffic.
TrafficGuard: This is another powerful fraud detection tool that uses machine learning algorithms to detect and prevent fraudulent traffic in real-time. TrafficGuard's capabilities include filtering out non-human traffic, identifying click farms, and detecting various forms of ad fraud.
AppsFlyer: This is a mobile attribution and marketing analytics platform that offers robust fraud protection. AppsFlyer's Protect360 suite uses machine learning algorithms and behavioral analysis to identify and block fraudulent activity, ensuring your marketing budget is spent wisely.
These are just a few examples of the many technologies available to help detect and prevent fraud in CPA marketing. It's essential to find the right tool for your specific needs and integrate it into your marketing strategy to minimize the risk of fraud and maximize the effectiveness of your campaigns.
Strategies for minimizing fraud in CPA campaigns
Finally, let's go over some best practices for keeping fraud in check and protecting your CPA campaigns:
Implementing strong tracking solutions: A robust tracking system will help you detect and prevent fraudulent activity. Consider investing in a comprehensive solution like Optimizing CPA Marketing Campaigns: Tips & Strategies to stay ahead of the game.
Regularly monitoring performance data: Keep a close eye on your data to spot any suspicious patterns or anomalies. This will help you nip potential fraud in the bud before it becomes a major issue.
Working with trusted affiliates and networks: Partnering with reputable affiliates and networks can significantly reduce your exposure to fraud. Do your due diligence and choose your partners wisely.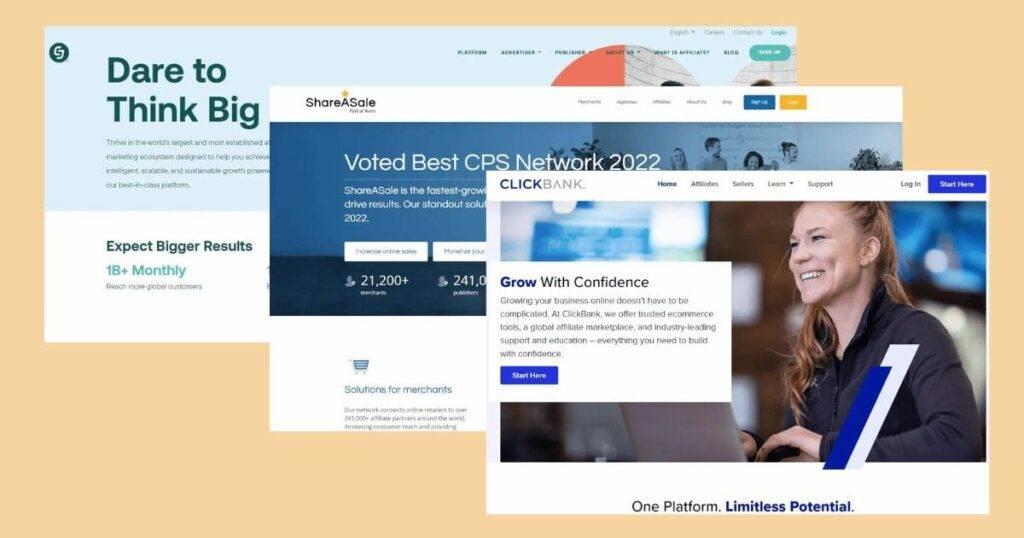 Attribution Modeling in CPA Marketing
Attribution modeling plays a crucial role in understanding how different marketing channels contribute to conversions. Let's dive into the nitty-gritty of this important topic.
Overview of attribution models
Before we talk about specific models, let's make sure we're on the same page with some basic definitions and concepts:
Definition of attribution modeling: Attribution modeling is the process of assigning credit to different marketing touchpoints based on their influence on a conversion.
Importance of attribution in CPA marketing: Attribution helps you understand which channels and strategies are driving results, allowing you to optimize your campaigns and allocate resources more effectively.
Types of attribution models
Now that we know what we're dealing with, let's explore the different types of attribution models that are commonly used in CPA marketing:
Last-click attribution: This model gives all the credit to the last touchpoint before a conversion, which can be useful for understanding the immediate impact of specific channels.
First-click attribution: In this model, the first touchpoint gets all the credit, highlighting the importance of initial customer interactions.
Linear attribution: This model divides credit equally among all touchpoints in the conversion path, providing a more balanced view of marketing performance.
Time-decay attribution: This model assigns more credit to touchpoints closer to the conversion, reflecting the idea that more recent interactions have a greater impact on the decision to convert.
Position-based attribution: Also known as the U-shaped model, this approach gives more credit to the first and last touchpoints, while distributing the remaining credit among other interactions in the conversion path.
Choosing the right attribution model
Selecting the best attribution model for your CPA marketing campaigns depends on your specific goals and circumstances. Here are some tips to help you make an informed decision:
Understand your marketing objectives: Different models will emphasize different aspects of your campaigns, so it's essential to know what you're trying to achieve before selecting an attribution model.
Evaluate the customer journey: Consider the typical path your customers take from initial interaction to conversion. This can help you choose a model that aligns with your customers' behavior.
Test and refine: Experiment with different models and analyze the results to determine which approach provides the most accurate and actionable insights for your campaigns.
Final Thoughts on technical aspects of CPA marketing
CPA marketing can be an incredibly effective way to drive revenue and grow your business. By understanding the fundamentals, implementing effective optimization strategies, staying vigilant against fraud, and leveraging the power of attribution modeling, you'll be well-equipped to succeed in the world of cost-per-action marketing.
Remember to keep learning, testing, and adapting your strategies as you go – the digital landscape is always changing, and successful marketers are those who can stay ahead of the curve.
We hope this piece was able to answer all your questions regarding the technical aspects of CPA marketing. Best of luck in your CPA marketing endeavors!