The GBPUSD currency pair is exhibiting a clear bearish trend, as indicated by its 4-hour chart. This bias has already been mentioned in one of our previous market insights. Currently, we are expecting the price to hit the support levels of 1.19747 and 1.19500 before potentially undergoing a reversal that could lead to a test of the 1.22202 price level.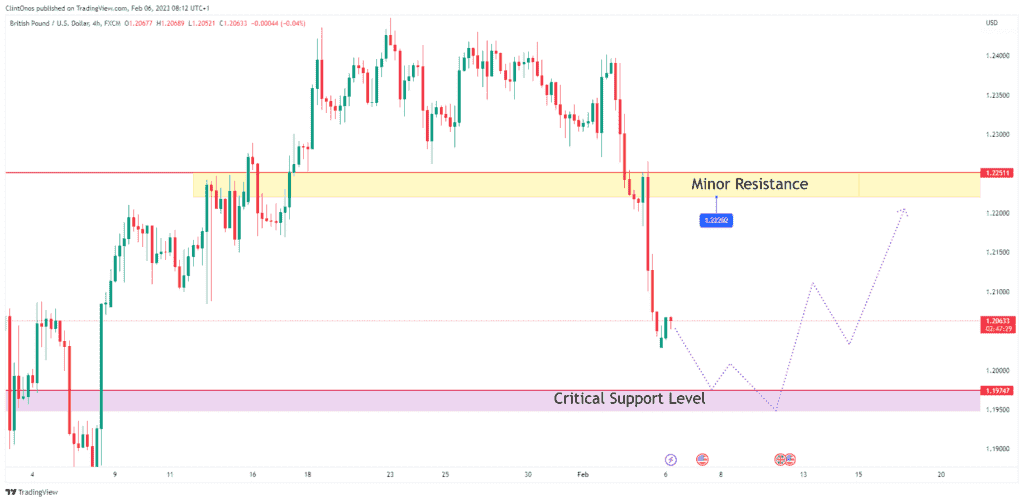 There is a possibility that the price may retrace to the minor resistance range between 1.22200 and 1.22511 before declining to the key support level of 1.19747.
It will be crucial to keep an eye on Fed Chair Powell's speech regarding the state of the US economy on Tuesday, as his remarks could greatly impact the market. Also, the market may experience heightened volatility in response to the upcoming UK GDP report later in the week.
Recommend: The GBPUSD Pair is Showing Signs of Weakness
How to Read Price Action (Best Weekly Setup Review)