It's Monday once more, and the FX market is buzzing with activity. As we kick off the new trading week, the GBPUSD currency pair is behaving as we had expected. As a trader or investor, it's crucial to keep a close eye on key technical levels, and in this session, we're focusing on the 1.23855 price point in a 15-minute time frame.
Our analysis suggests that the price is likely to experience a reversal pattern between the levels of 1.23855 and 1.23792. This is a critical development to keep an eye on as it could have a significant impact on the movement of the GBPUSD. Stay vigilant, stay informed and make the most of your trades with this valuable information.
Recommend: Is the GBPUSD Bull Run Continue or Correction Coming?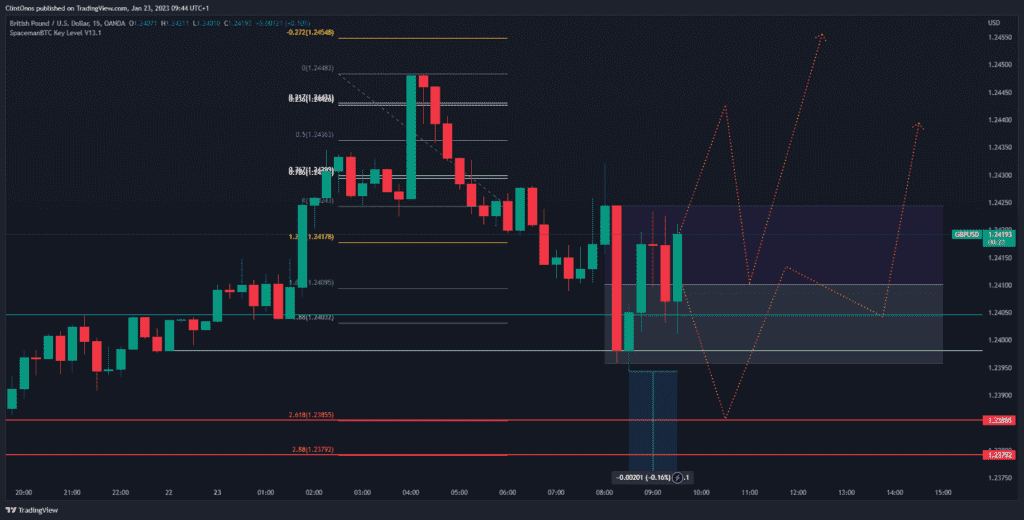 Pre-London Market Session Review For GBPUSD and EURUSD