The GBPUSD currency pair is currently weakening, as shown by the fact that the 1-hour chart is losing its tendency to go up. This could be because of things like economic data releases or geopolitical events that have changed how strong the British pound and the U.S. dollar are compared to each other.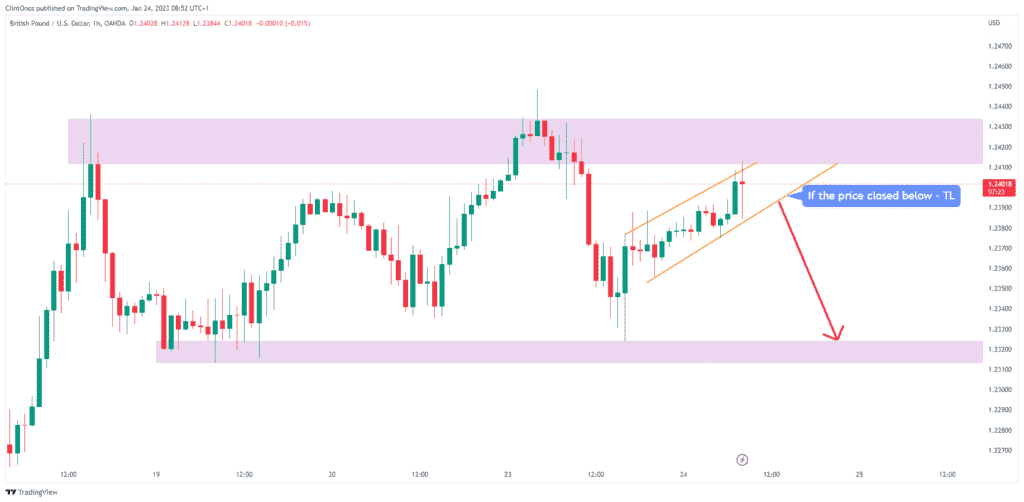 If the price of the pair closes below the channel or trendline established on the chart, I expect it to trade between 1.23250 and 1.231300. This could be a great opportunity for traders to enter a short position, or for those who are already short to consider taking profits.
Recommend: Is the GBPUSD Bull Run Continue or Correction Coming?
However, it's important to note that technical analysis is just one aspect of trading and that it should be combined with fundamental analysis, and a proper risk management strategy. Traders should also be aware of any upcoming economic events or news releases that may affect the pair's price action.
What do you think about this analysis? Do you agree or disagree? Are there any other factors that you think should be considered? Before making any trading decisions, you should always do your own research and analysis. And also, follow me for more updates and insights on the market.
GBPUSD 1H Target Reached
The release of the Flash Services PMI data at 48.0 did not meet market expectations, leading to a decrease in the value of the GBPUSD (also known as Cable). A reading below 50 is generally considered to indicate a decline in the manufacturing sector. The target of 1.23250 was eventually reached.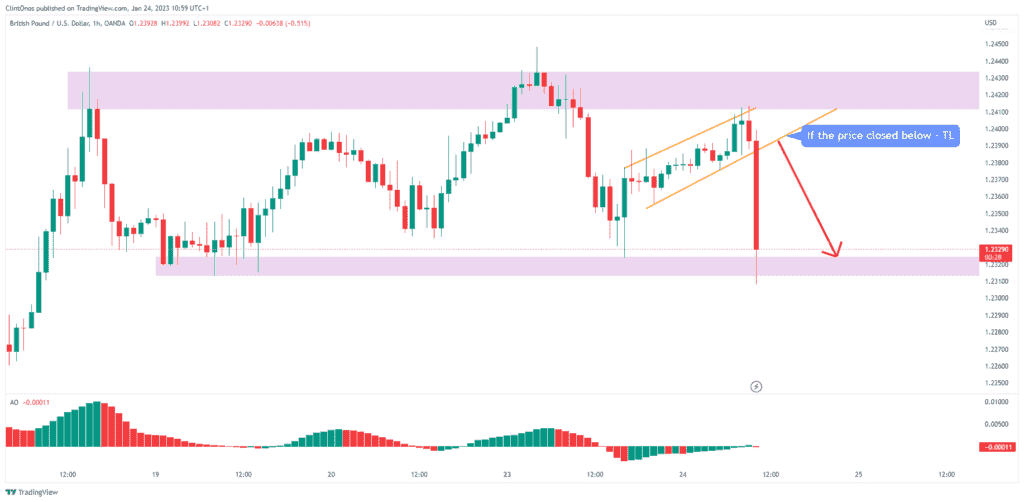 GBPUSD and EURUSD Pre-London Technical Review: Is DXY still Bearish?