Discover the secrets of a successful content writing career in this comprehensive guide! As a content writer, I have come to appreciate the power of words to create wealth. Writing is not just a hobby, but a lucrative career that can provide financial freedom and personal fulfillment.
In this blog post, I will share insights on how to become a successful content writer, including what content writing is, the different types of content writing, the skills required, how to start, digital content writing tips, and learn optimization techniques, while staying ahead of emerging trends and technologies. Start your journey to becoming a sought-after content writer today!
| Topic | Summary |
| --- | --- |
| Content Writing | Understand the importance of content writing and the skills required |
| Finding Clients | Network, pitch, and build relationships to find clients |
| Writing Engaging Content | Craft content that captivates your audience |
| Common Mistakes & Myths | Learn to avoid common pitfalls and misconceptions |
| Optimization Techniques | Master SEO to make your content more visible |
| Content Promotion | Utilize various channels to promote and distribute your content |
| Editing & Proofreading | Ensure your work is polished and professional |
| Personal Brand & Collaboration | Build your brand and collaborate with others |
| Legal & Ethical Considerations | Adhere to legal and ethical guidelines to maintain credibility |
| Emerging Trends & Technologies | Stay up-to-date with new developments in content writing |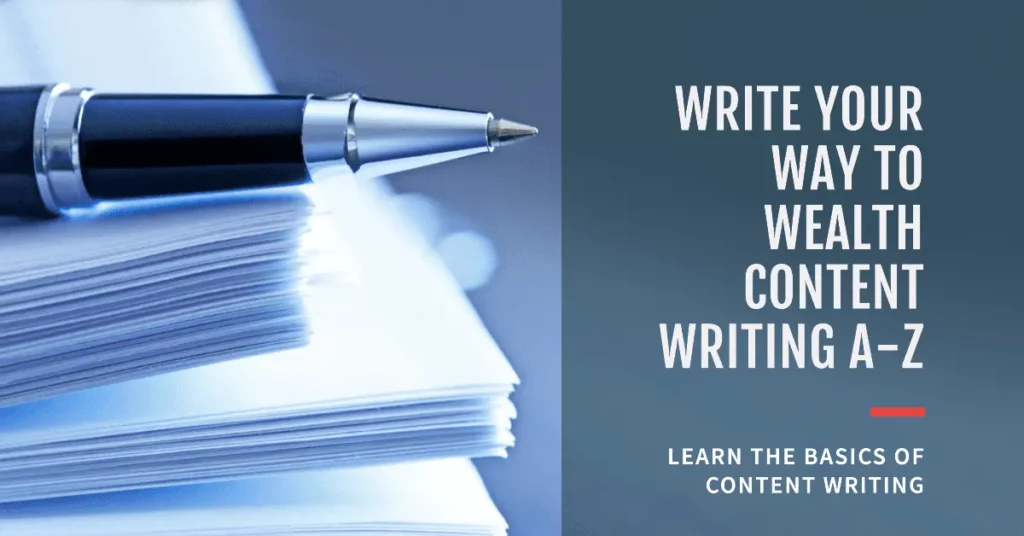 So, what is Content Writing?
Before we dive into the details of content writing, let's first define what it is.
Content writing is the art of creating written material that is intended to inform, educate, entertain, or persuade an audience. This material can take many forms, including blog posts, articles, social media updates, product descriptions, and more.
One of the key aspects of content writing is that it is designed to be consumed online. As such, it must be optimized for search engines and written in a way that engages and retains the reader's attention.
Content writers must be skilled at crafting compelling headlines, writing in a conversational tone, and incorporating keywords and other SEO strategies into their work.
Types of Content Writing
There are many different types of content writing, each with its own unique set of requirements and challenges. Some of the most common types of content writing include:
Blog Writing
Blog writing is one of the most popular forms of content writing. It typically involves creating articles that are published on a blog, with the goal of attracting and engaging readers. Blog writing can cover a wide range of topics, from news and current events to personal experiences and opinions.
Social Media Writing
Social media writing involves creating content that is designed to be shared on social media platforms like Facebook, Twitter, and Instagram. This can include short updates, longer posts, and even multimedia content like videos and images.
Copywriting
Copywriting involves creating content that is designed to sell a product or service. This can include writing product descriptions, sales pages, and other marketing materials.
Technical Writing
Technical writing involves creating content that is intended to educate or inform a specific audience. This can include user manuals, technical guides, and other instructional materials.
Ghostwriting
Writing content on behalf of someone else, usually without receiving credit for the work.
Pros and cons of each type
Each type of content writing has its own set of advantages and challenges. For example, blogging allows you to establish yourself as an expert and build a loyal audience, but it can be time-consuming and requires consistent effort.
Copywriting can be highly lucrative, but it demands strong persuasive skills and may involve high-pressure deadlines. Technical writing offers stability and a specialized skill set, but it may be less creative and more rigid in format.
How to identify which type of content writing is best for you
To determine the best type of content writing for you, consider your interests, strengths, and long-term goals. Experiment with different types of writing to discover what you enjoy the most and where your skills excel. You can also attend workshops, network with other writers, and research various niches to find your perfect fit.
Examples of Content Writing
To give you a better idea of what content writing looks like in practice, here are a few examples:
Example 1: Blog Post
Title: 10 Tips for Planning a Stress-Free Family Vacation
Introduction: Planning a family vacation can be a stressful experience. Between finding the right destination, booking flights and accommodations, and keeping everyone happy, it can seem like an overwhelming task. But with a little bit of planning and preparation, you can ensure that your next family vacation is a stress-free and enjoyable experience.
Tip 1: Start planning early
Tip 2: Set a budget
Tip 3: Choose the right destination
Tip 4: Book accommodations in advance
Tip 5: Consider a vacation rental
Tip 6: Plan activities in advance
Tip 7: Pack smart
Tip 8: Keep everyone entertained Tip
9: Don't overdo it Tip
10: Relax and enjoy
Conclusion: By following these tips, you can ensure that your family vacation is a stress-free and enjoyable experience.
Example 2: Social Media Post
Title: Happy National Coffee Day!
Image: [Insert image of coffee cup]
Caption: Cheers to all our fellow coffee lovers out there! ☕️🎉 #NationalCoffeeDay
Example 3: Product Description
Product: Apple iPhone 12
Description: The Apple iPhone 12 is the latest addition to the iPhone family, featuring a stunning Super Retina XDR display, A14 Bionic chip, and 5G connectivity. With its sleek design and advanced features, the iPhone 12 is the perfect smartphone for anyone who demands the best.
Benefits of Being a Content Writer
Now that we've covered what content writing is and the different types of content writing, let's talk about the benefits of being a content writer. Here are just a few:
Flexibility
One of the biggest benefits of being a content writer is the flexibility it provides. Many content writers work from home or from a remote location, which means they can set their own hours and work around their schedules.
Creativity
Content writing is a creative field, which means you have the freedom to express yourself and explore different writing styles and formats.
Income Potential
Content writing can be a lucrative career, particularly if you specialize in a specific niche or industry. As you gain experience and build your portfolio, you can command higher rates and attract more high-paying clients.
Personal Fulfillment
Finally, content writing can be a personally fulfilling career. Writing is a form of self-expression, and many content writers find that their work allows them to share their ideas and perspectives with a wider audience.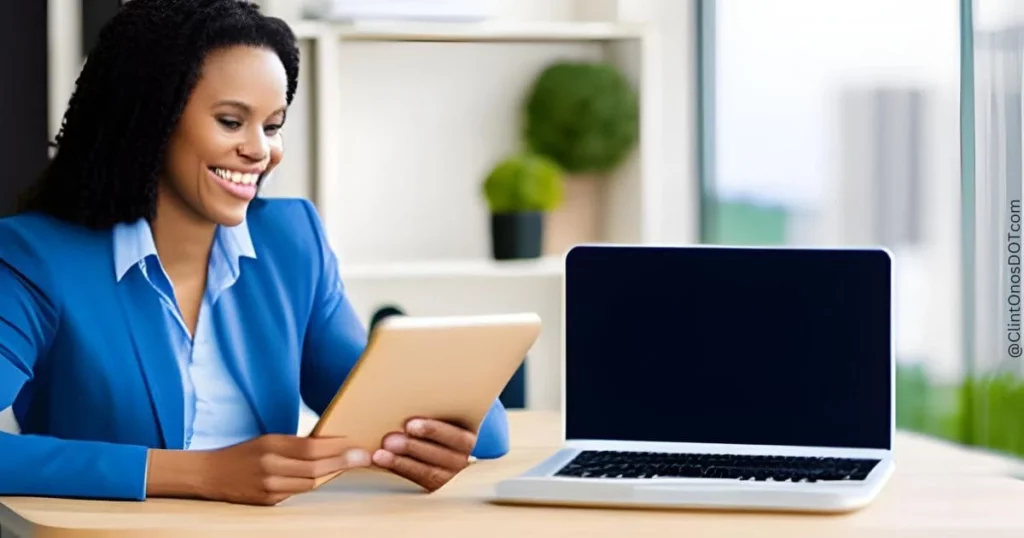 How to make money with content writing
There are several ways to make money with content writing, including:
Freelancing: Offer your services to clients on a project-by-project basis, either through freelance platforms or by building your own website and marketing your skills.
In-house content writer: Work for a company as a full-time or part-time employee, creating content for their various marketing and communication needs.
Blogging: Start your own blog, monetize it with ads, sponsored posts, or affiliate marketing, and earn income from the traffic and engagement it generates.
Ghostwriting: Write content for clients who want to publish it under their own name, often at a higher rate due to the lack of credit you receive.
Strategies for finding clients, pricing your services, and increasing your earnings over time
Networking: Attend industry events, join online communities, and reach out to friends and colleagues to let them know about your services.
Cold pitching: Identify potential clients and send them personalized emails, showcasing your expertise and explaining how you can help them achieve their content goals.
Build a portfolio: Create samples of your work to demonstrate your skills and make it easy for clients to evaluate your abilities.
Set competitive rates: Research the market and your competition to determine appropriate pricing for your services. As you gain experience, gradually increase your rates to reflect your growing expertise.
Upselling and cross-selling: Offer additional services, such as content strategy or editing, to existing clients, increasing the value of each project.
We will discuss finding clients a bit more later in this article.
Examples of successful content writers and their work
Some well-known content writers and their work include:
Ann Handley: Bestselling author and Chief Content Officer at MarketingProfs, known for her engaging and informative marketing content.
Joanna Wiebe: Founder of Copyhackers, an influential copywriting resource, and creator of persuasive copy for various clients.
Neil Patel: Digital marketing expert, entrepreneur, and prolific blogger who consistently publishes valuable and actionable content on his website.
Skills Required to Be a Successful Content Writer
While anyone can become a content writer with enough practice and dedication, there are certain skills that are essential for success. Here are a few:
Writing Skills
First and foremost, content writers must be skilled at writing. This includes having a strong grasp of grammar, punctuation, and style, as well as the ability to write in a clear and concise manner.
Research Skills
Content writing often requires extensive research, particularly when writing about complex or technical topics. As such, content writers must be skilled at conducting research and synthesizing information from a variety of sources.
SEO Skills
As we mentioned earlier, content writing is often optimized for search engines. This means that content writers must be familiar with SEO best practices and be able to incorporate keywords and other strategies into their work.
Editing Skills
Finally, content writers must be skilled at editing their own work and the work of others. This includes proofreading for errors, checking for consistency and clarity, and making sure that the content meets the needs of the target audience.
4 Steps to Start Your Content Writing Career
Now that you know what content writing is and the skills required to be successful, let's talk about how to start your content writing career. Here are a few steps to get you started:
Step 1: Choose a Niche
The first step to becoming a successful content writer is to choose a niche. This can be a specific industry, topic, or type of writing. By choosing a niche, you can become an expert in your field and attract higher-paying clients.
Step 2: Build Your Portfolio
Once you've chosen your niche, it's time to start building your portfolio. This can include writing samples, case studies, testimonials, and other evidence of your writing skills and expertise.
Step 3: Network and Market Yourself
In order to attract clients and build your business, you'll need to network and market yourself. This can include attending industry events, reaching out to potential clients, and building a strong online presence.
Step 4: Set Your Rates
Finally, it's important to set your rates and establish a pricing structure that reflects your skills and experience. This can include hourly rates, per-word rates, or project-based pricing.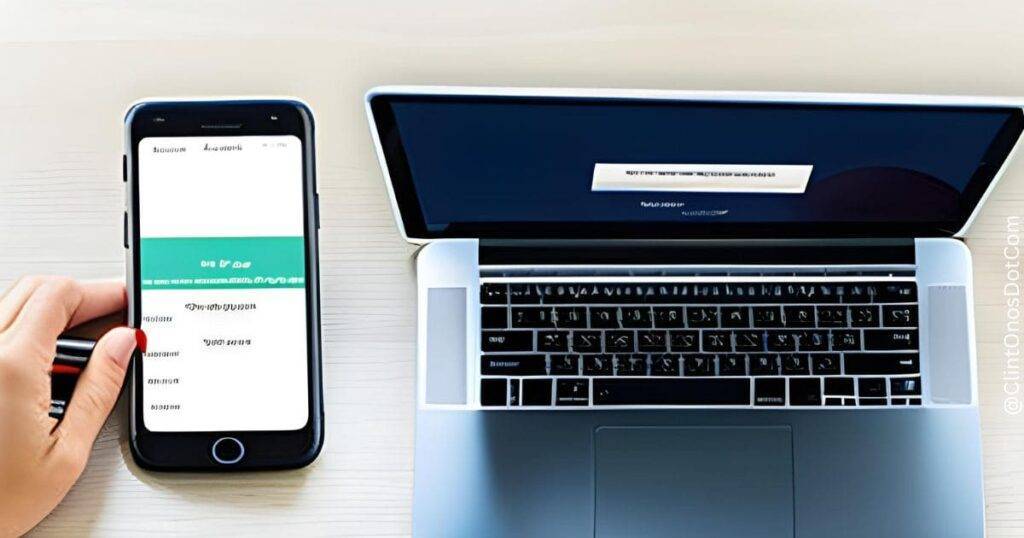 Creating a Content Writing Strategy
Now that you have the skills and tools to start your content writing career, it's time to create a content writing strategy. Here are a few tips to help you get started:
Understand Your Audience
Before you start writing, it's important to understand your audience. This includes their needs, interests, and pain points. By understanding your audience, you can create content that resonates with them and meets their needs.
Develop a Content Calendar
A content calendar is a schedule of the content you plan to create and publish over a set period of time. This can help you stay organized and ensure that you're consistently publishing high-quality content.
Use Social Media
Social media can be a powerful tool for promoting your content and building your audience. Make sure to share your content on social media and engage with your followers to build relationships and increase your reach.
Measure Your Results
Finally, it's important to measure the results of your content writing efforts. This can include tracking website traffic, engagement metrics, and other key performance indicators. By measuring your results, you can identify areas for improvement and optimize your content strategy over time.
Finding Clients
Finding clients is a crucial aspect of being a successful content writer. Here are some tips for finding clients and building relationships with them:
Networking: Attend industry events, conferences, and workshops to meet potential clients and fellow content writers. Don't underestimate the power of face-to-face interactions in building relationships.
Build Relationships: Establish connections with people in your industry by engaging with them on social media, commenting on their blogs, and offering valuable insights. This will help you gain credibility and increase your chances of getting referrals.
Leverage Online Platforms: Take advantage of online platforms such as LinkedIn and Upwork to showcase your skills and connect with potential clients. Make sure to have a complete and professional profile that highlights your content writing abilities.
Pitch Your Services: When approaching potential clients, tailor your pitch to their specific needs and demonstrate how your content writing services can benefit them. Show them examples of your work and explain your unique approach to content creation.
Build and Maintain Relationships: Once you've secured a client, focus on delivering high-quality work and maintaining open lines of communication. A satisfied client is more likely to refer you to others and provide repeat business.
Writing Engaging and Informative Content
To succeed as a content writer, you need to create content that is both engaging and informative. Here's how:
Tailor Content for Different Audiences: Understand the needs and preferences of your target audience, and create content that speaks to them. This may require adjusting your writing style, tone, and language to suit different demographics.
Storytelling and Humor: Incorporate storytelling and humor to make your content more relatable and enjoyable to read. This will help you connect with your audience on a deeper level and keep them coming back for more.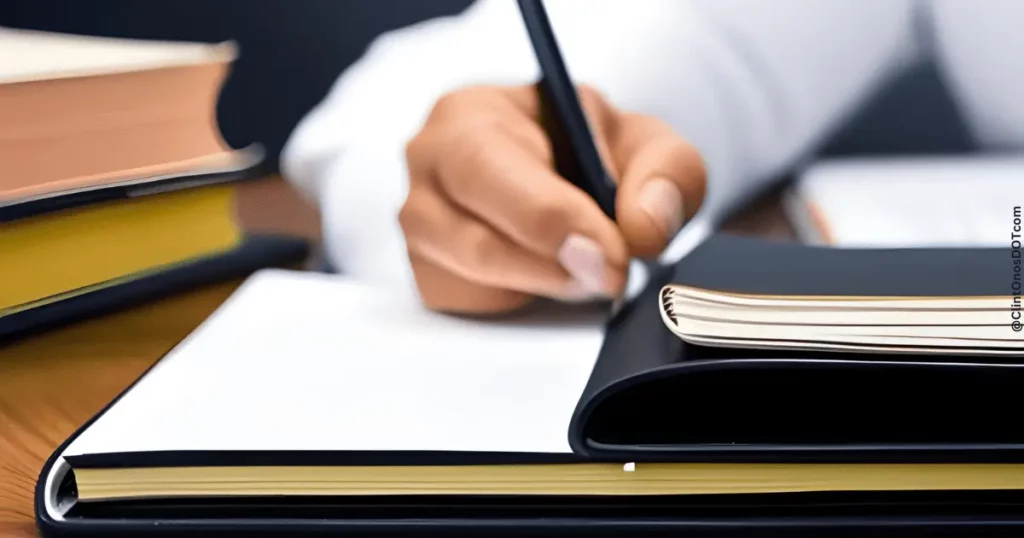 Common Mistakes and Myths in Content Writing
There are several common mistakes and myths in content writing that you should be aware of:
Focusing Only on SEO: While SEO is important, don't forget that your primary goal is to create valuable content for your audience. Write for humans first and search engines second.
Overlooking Proofreading: No matter how great your content is, errors can make it appear unprofessional. Always proofread your work to ensure it's polished and error-free.
Not Investing in Personal Development: The content writing landscape is constantly evolving. Stay on top of industry trends and invest in your skills by attending workshops, reading blogs, and participating in online courses. This will help you stay competitive and relevant in the field.
Overview of Common Mistakes Content Writers Make
Here are some common mistakes that content writers often make:
Writing for search engines instead of humans
Failing to proofread and edit their work
Neglecting to research their target audience
Overusing jargon and technical terms
Not investing in personal development and staying up-to-date with industry trends
Debunking Common Myths in Content Writing
Quantity over quality: Producing a high volume of content doesn't guarantee success. Focus on creating high-quality, engaging content that provides value to your audience.
Content writing is easy: Writing high-quality content requires time, effort, and skill. It's not as simple as putting words on a page.
Keyword stuffing improves SEO: Overusing keywords can actually hurt your SEO efforts. Write naturally and use keywords strategically to avoid being penalized by search engines.
How to Avoid Making Mistakes and Falling for Myths
Stay informed about industry best practices and trends by reading blogs, attending workshops, and participating in online courses.
Network with other content writers and learn from their experiences.
Always proofread and edit your work.
Research your target audience and create content that speaks to their needs and preferences.
Optimization Techniques for Content Writing
The Importance of SEO in Content Writing
SEO is vital for increasing visibility and driving organic traffic to your content. By optimizing your content for search engines, you can improve its ranking and reach a larger audience.
Tips for Conducting Keyword Research
Use keyword research tools such as Google Keyword Planner, Ahrefs, or SEMrush.
Analyze your competitors' content to identify popular keywords.
Look for long-tail keywords with lower competition.
Specific Tools and Techniques for Optimizing Content for Search Engines
Use keywords strategically in your content, including titles, headings, and meta descriptions.
Ensure your content is easy to read by using short paragraphs, bullet points, and subheadings.
Optimize images by using descriptive filenames and alt tags.
How to Measure the Effectiveness of Your SEO Strategies
Monitor your website traffic using tools like Google Analytics.
Track the ranking of your target keywords.
Assess user engagement metrics, such as time on page and bounce rate.
How to Optimize Content for Voice Search and Mobile Devices
Write in a conversational tone.
Use short and concise sentences.
Optimize your content for mobile devices by using responsive design.
Content Promotion and Distribution
Tips for Promoting and Distributing Your Content
Share your content on social media platforms.
Collaborate with influencers and other content creators.
Use email marketing to share your content with subscribers.
Social Media Marketing, Email Marketing, and Other Methods of Driving Traffic and Engagement to Your Content
Use social media advertising to target specific demographics.
Encourage user-generated content by hosting contests or giveaways.
Guest post on other websites to reach a wider audience.
How to Measure the Effectiveness of Your Content Promotion and Distribution Strategies
Track social media engagement metrics, such as likes, shares, and comments.
Monitor email open and click-through rates.
Analyze website traffic and user engagement metrics.
Use tools like Google Analytics and UTM tracking codes to measure the effectiveness of your content promotion efforts.
Assess the performance of your content on different platforms to identify which distribution channels work best for your target audience.
Review conversion rates and ROI from your content promotion and distribution efforts to determine which strategies are most effective.
Continuous Improvement and Adaptability in Content Writing
Embracing a Growth Mindset
Be open to feedback from clients, peers, and mentors to continuously improve your content writing skills.
Learn from your mistakes and use them as opportunities to grow as a writer.
Stay up-to-date with the latest trends and best practices in content writing and digital marketing.
Adapting to Changing Trends and Technologies
Keep an eye on emerging trends and technologies that could impact content writing, such as AI-generated content and voice search.
Be prepared to adapt your writing style and techniques to cater to new platforms and audience preferences.
Attend webinars, workshops, and conferences to stay informed about industry developments and network with other professionals.
Tracking Your Progress and Setting Goals
Set specific, measurable, achievable, relevant, and time-bound (SMART) goals for your content writing career.
Monitor your progress towards these goals by regularly reviewing your performance metrics and seeking feedback from clients and peers.
Celebrate your achievements and use them as motivation to continue improving your content writing skills and growing your career.
By following these guidelines and continuously working to improve and adapt your content writing skills, you can build a successful career as a content writer, stay ahead of the competition, and create engaging, high-quality content that resonates with your target audience.
Emerging Trends and Technologies in Content Writing
Overview of Emerging Trends and Technologies in Content Writing
Artificial intelligence (AI): AI is transforming the way content is created and consumed. Content generation tools powered by AI can help create drafts, suggest relevant topics, and even optimize content for SEO.
Voice search: The increasing use of voice-activated devices like Amazon Echo and Google Home has led to a rise in voice search queries. This shift requires content writers to adapt their writing style and optimize content for voice search.
Interactive content: Interactive content like quizzes, polls, and surveys is becoming popular for engaging readers and driving user engagement. Content writers should explore ways to incorporate interactive elements into their content.
Staying Up-to-Date with Emerging Trends and Technologies
Follow industry blogs, podcasts, and news sources to stay informed about the latest trends and technologies in content writing.
Attend webinars, workshops, and conferences to learn from experts and network with other professionals in the field.
Experiment with new tools and technologies to understand their potential applications in content writing and marketing.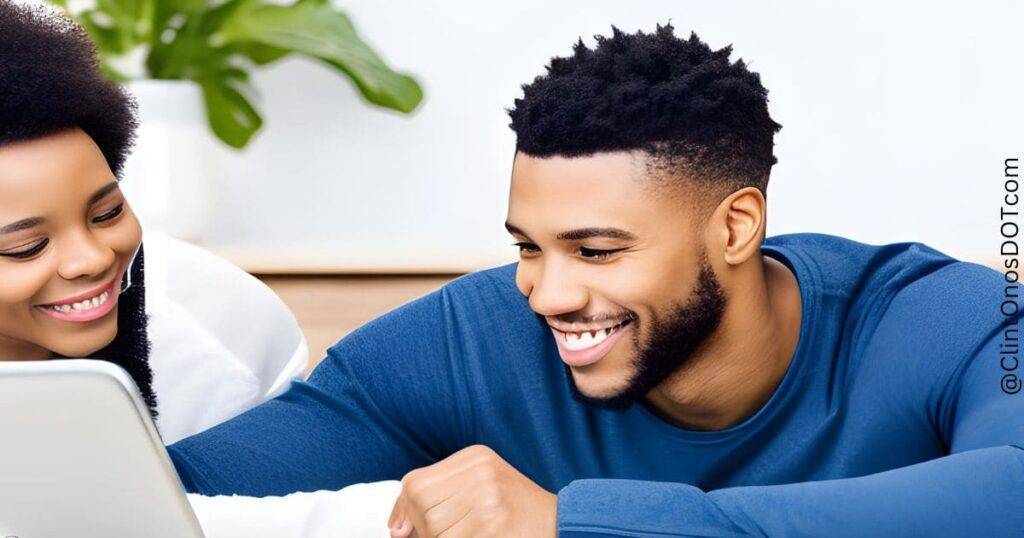 Digital Content Writing Tips
As we mentioned earlier, digital content writing requires a specific set of skills and techniques. Here are a few tips to help you improve your digital content writing:
Use Short Paragraphs and Sentences
Online readers have short attention spans, which means you need to make your content easy to read and digest. Use short paragraphs and sentences to break up your content and make it more readable.
Use Headings and Subheadings
Headings and subheadings can help readers navigate your content and find the information they're looking for. Use descriptive headings and subheadings to make your content more scannable and engaging.
Incorporate Multimedia
Multimedia content like images, videos, and infographics can help break up your text and make your content more engaging. Use multimedia strategically to enhance your content and make it more shareable.
Optimize for Search Engines
Finally, make sure to optimize your content for search engines. This includes using relevant keywords, creating descriptive meta titles and descriptions, and using internal and external links to help search engines understand the context of your content.
Courses and Resources for Content Writers
Finally, there are many courses and resources available to help you improve your content writing skills and grow your business. Here are a few to consider:
Copyblogger
Copyblogger is a popular blog and resource center for content writers. They offer a wide range of resources, including articles, courses, and ebooks.
ProBlogger
ProBlogger is another popular resource for content writers, focusing specifically on blog writing. They offer courses, tutorials, and job listings for bloggers.
Udemy
Udemy is an online learning platform that offers courses on a wide range of topics, including content writing. They have courses for writers at all skill levels, from beginner to advanced.
Conclusion
Summary of Key Takeaways
In this article, we've covered the essential skills and qualifications for content writing, types of content writing, benefits of being a content writer, and various strategies for success. We've also discussed tips for finding clients, writing engaging and informative content, optimization techniques, content promotion and distribution, continuous improvement, and adaptability in content writing.
Final Thoughts and Recommendations for Aspiring Content Writers
Aspiring content writers should focus on developing strong writing skills, creativity, and a deep understanding of their target audience. They should also stay up-to-date with the latest trends and technologies in the industry and be prepared to adapt their writing style and techniques accordingly.
By following the guidelines and best practices outlined in this article, aspiring content writers can build a successful career, create engaging and high-quality content, and stay ahead of the competition in an ever-evolving industry.
Future Trends in Content Writing
As the digital landscape continues to evolve, content writers will need to stay informed about emerging trends and technologies, such as AI-generated content, voice search optimization, and interactive content. By embracing change and staying adaptable, content writers can continue to thrive in this exciting and dynamic field.
Becoming a successful content writer takes time, dedication, and hard work. But with the right skills, tools, and strategies, you can turn your passion for writing into a lucrative and fulfilling career. Whether you're just starting out or looking to take your business to the next level, the tips and insights in this blog post can help you achieve your goals and become a successful content writer.