Are you ready to dive into the fascinating world of copy editing, where your keen eye for detail can transform ordinary content into polished masterpieces? With the power of language at your fingertips, you'll help shape compelling stories and ideas that captivate and engage readers.
In this comprehensive guide, we'll explore the ins and outs of copy editing, from the essential role of a copy editor and common mistakes to avoid, to building a thriving freelance business and mastering the art of client communication. So, tighten your seatbelts and join us on this exciting journey to unlock the secrets of successful copy editing and elevate your skills to new heights!
Key Takeaways
Understand the role and responsibilities of a copy editor
Learn how to avoid common mistakes and maintain consistency
Continuously improve your copy editing skills through resources and professional development
Communicate effectively and manage client relationships
Adhere to style guides and formatting rules
Work effectively with non-native speakers and non-standard dialects
Uphold ethical standards and protect clients' intellectual property
Build a successful freelance copy editing business through marketing, networking, and reputation management
Stay current with industry trends and best practices
Embrace lifelong learning and professional growth in copy editing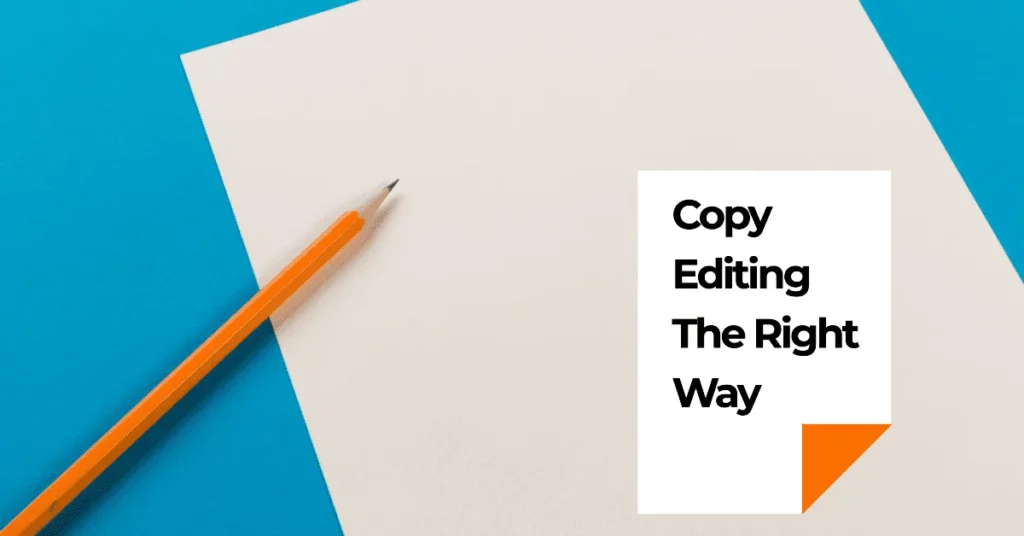 So, what is copy editing?
Copy editing is the process of reviewing and correcting written material to improve its readability, accuracy, and consistency. It involves checking grammar, punctuation, spelling, style, and formatting to ensure the final product is polished and professional.
Copy editing is a crucial step in the publishing process, as it helps maintain high-quality content, enhances readability, and ensures that the message is effectively communicated to the target audience. It plays a significant role in the success of any written work, whether it's a book, an article, or a blog post.
We already published a comprehensive blueprint to make a living off freelance editing. Find out "Freelance Editor Proven Passive Income Strategy" detailed expert tips.
The Role of a Copy Editor
A copy editor's primary responsibility is to ensure that the written material is clear, concise, and free of errors. They are responsible for:
Correcting grammar, spelling, and punctuation errors
Ensuring consistency in style, tone, and formatting
Fact-checking and verifying sources
Identifying potential legal issues or copyright infringement
Suggesting improvements to the text's overall structure, organization, and flow
Collaborating with writers and other editors to address issues and make revisions
The difference between copy editing and other forms of editing
Copy editing differs from other forms of editing, such as developmental editing and proofreading. Developmental editing focuses on the overall structure, content, and organization of a manuscript, while proofreading is the final step in the editing process, involving a thorough check for any remaining errors or inconsistencies. Copy editing falls between these two stages, focusing on improving readability and accuracy without making substantial content changes.
The importance of copy editing in producing high-quality content
Copy editing plays a crucial role in producing high-quality content by ensuring that the text is clear, accurate, and easy to understand. It helps to maintain a consistent voice and style, which enhances the reader's experience and keeps them engaged. Moreover, copy editing helps to establish credibility and professionalism, which are essential for building trust with readers and clients alike.
Common Mistakes to Avoid in Copy Editing
As a copy editor, it's essential to be aware of common grammatical and stylistic errors. Some of these include:
Misuse of homophones, such as "their," "there," and "they're"
Run-on sentences and sentence fragments
Incorrect verb tense or subject-verb agreement
Inconsistent use of quotation marks, parentheses, and other punctuation
Overuse of passive voice or jargon
Inappropriate use of colloquialisms, clichés, or informal language
Tips for catching errors and improving accuracy
To catch errors and improve accuracy, try the following tips:
Read the text aloud to hear how it sounds and identify awkward phrasing or unclear passages
Use grammar and spell-check tools, but don't rely on them exclusively
Double-check facts, figures, and names for accuracy
Look for inconsistencies in style and formatting
Develop a keen eye for detail and be diligent in checking for errors
Working with Clients
Importance of communication and setting expectations
A solid working relationship with your clients is crucial to your success as a copy editor. Communication is key, so make sure to discuss project goals, deadlines, and expectations right off the bat.
Be clear about your role and responsibilities, and don't hesitate to ask questions to ensure everyone's on the same page.
Strategies for handling sensitive or controversial content
Copy editing can sometimes involve working with sensitive or controversial material. To navigate these situations, approach them with respect and tact.
Maintain objectivity and avoid imposing your personal opinions on the content. When in doubt, discuss any concerns with your client to find a mutually agreeable solution.
Advice for managing client relationships and meeting deadlines
To keep clients happy and build long-lasting relationships, be professional, reliable, and responsive.
Establish a clear timeline and stick to deadlines, while also being flexible and accommodating when needed. Maintain open lines of communication, and don't be afraid to give and receive constructive feedback.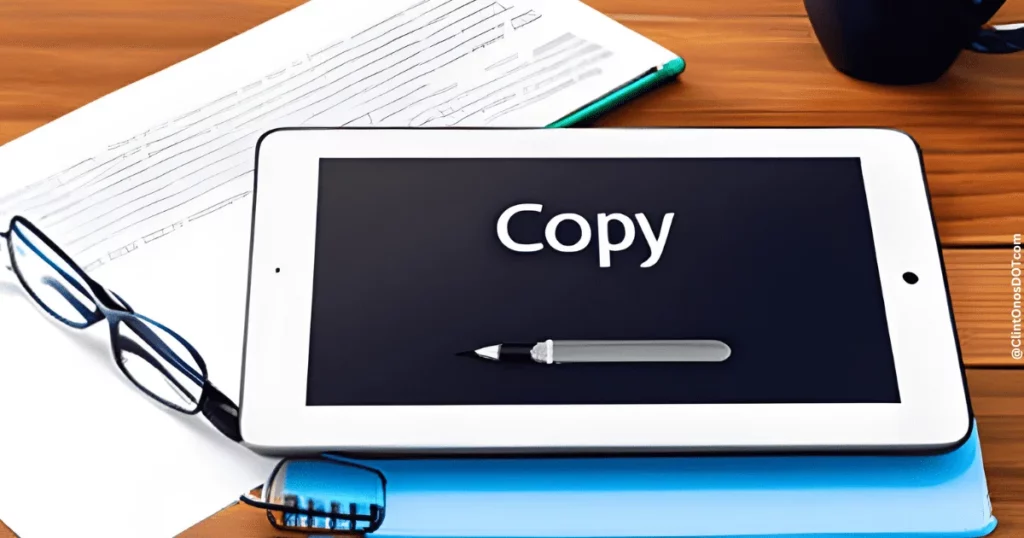 Formatting and Style in Copy Editing
Adhering to style guides and maintaining consistent formatting are vital aspects of copy editing. Familiarize yourself with the client's preferred style guide, whether it's AP, Chicago, or another resource, and apply it consistently throughout the document.
Be vigilant for common formatting and style issues, such as incorrect punctuation, improper use of capitalization, and inconsistent headings or fonts. Pay close attention to the finer details, like spacing, indentation, and numbering.
To tackle formatting and style issues, create a style sheet that outlines the specific rules and guidelines for the project. This will help ensure consistency and make it easier to spot errors. If you're unsure about a particular issue, consult your client or the style guide for clarification.
Handling Non-Native Speakers and Non-Standard Dialects
When working with non-native English speakers, be patient and understanding. Offer clear, concise feedback and focus on improving clarity and readability without sacrificing the author's unique voice.
When editing non-standard dialects or language variations, strive for a balance between authenticity and comprehensibility. Preserve the author's voice and cultural nuances while ensuring the content remains accessible to a broader audience.
To guarantee clarity and consistency, create a glossary of terms or phrases unique to the author's dialect or language variation. This will help you maintain a consistent approach when editing similar content in the future.
Maintaining Confidentiality and Respecting Intellectual Property
As a copy editor, you must respect your client's confidentiality and intellectual property rights. Handle sensitive information with care, and avoid discussing or sharing your client's work without their consent.
To safeguard your clients' information, use secure file-sharing platforms and password-protect sensitive documents. Always credit the original author and be vigilant about plagiarism, ensuring that any borrowed material is properly cited.
Strategies for building trust and credibility with clients
Establishing trust and credibility with your clients is essential for a successful copy-editing business. Here are some strategies to help you achieve this:
Be transparent and open: Keep the lines of communication open with your clients, and make sure you understand their expectations and requirements. Provide regular updates on your progress and discuss any potential issues that may arise.
Deliver consistent, high-quality work: Show your clients that you're committed to providing excellent copy editing services by consistently delivering high-quality work. This includes meeting deadlines and ensuring the final product is polished and professional.
Be professional and responsive: Treat your clients with respect and professionalism at all times. Respond to their inquiries promptly, and be willing to address any concerns or questions they may have.
Ask for feedback and learn from it: Request feedback from your clients after completing a project. Use this feedback to improve your skills and address any weaknesses in your editing process.
Maintain confidentiality and protect intellectual property: Always handle your clients' information with care and respect. Adhere to any confidentiality agreements and protect their intellectual property rights by not sharing their work without permission.
Showcase your expertise: Demonstrate your knowledge and expertise in copy editing by staying current with industry trends, best practices, and style guides. Share your insights through blog posts or social media updates to position yourself as an authority in the field.
Network and build connections: Attend industry events, join professional organizations, and engage with fellow copy editors and clients online. Building a strong network can help you establish a reputation as a reliable and skilled copy editor.
By following these strategies, you can build trust and credibility with your clients, leading to long-term relationships and a successful copy-editing business.
Final thoughts
In this article, we've covered the essentials of copy editing, from the role of a copy editor and the importance of copy editing in producing high-quality content to tips for improving skills and building a successful freelance copy editing business. We've also touched on handling non-native speakers, maintaining confidentiality, and working with clients.
As with any profession, it's essential to continue learning and improving in copy editing. Stay up-to-date with industry trends and best practices, and be open to feedback and learning from your mistakes.
Copy editing is a critical aspect of the publishing process, ensuring that written content is clear, consistent, and engaging. Whether you're a seasoned professional or just starting, keep honing your skills and striving for excellence. With dedication and perseverance, you can build a successful career in copy editing.
Want to learn how to earn passive income as a copywriter? Check out "Copywriting Cashflow: How to Profit As an Online Copywriter"