You know that moment when you're reading an article or a book, and you stumble upon a typo or a grammatical error? It's like a little bump in the road, making the reading experience less smooth. This is where proofreading swoops in to save the day!
We covered in-depth copy editing in one of our previous articles. This article will cover proofreading rates, tips and tricks, and proofreading services, all crucial elements for freelance proofreaders.
Proofreading not only polishes the text but also ensures that the message is conveyed clearly and effectively. So, let's dive in and explore the nitty-gritty of proofreading!
Key Takeaways
Proofreading is an essential step in the editing process that ensures the quality and accuracy of a text.
Factors that affect proofreading rates include experience, difficulty, deadline, text type and quality, and client expectations.
Useful proofreading techniques include reading aloud, using spell checkers and grammar tools, checking for one type of error at a time, and using a style guide.
Hiring a professional proofreader or using a proofreading service can save time, ensure quality, and help avoid plagiarism.
Reputable proofreading services and platforms include ProofreadingPal, Scribendi, and Wordy.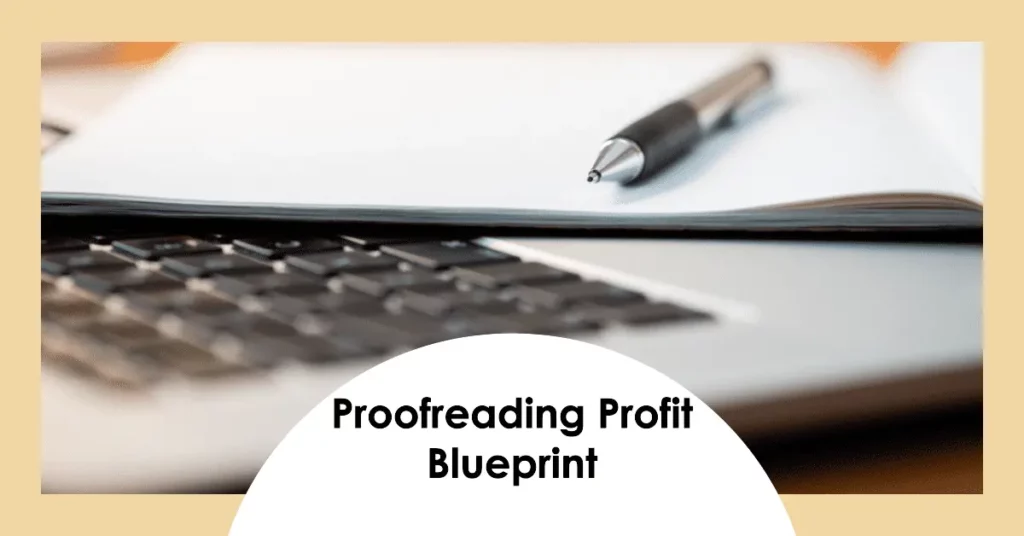 So, what is proofreading?
Proofreading is the process of carefully reviewing a written document to identify and correct errors in grammar, punctuation, spelling, formatting, and style. The primary goal of proofreading is to ensure that the text is clear, accurate, and free of mistakes that could distract or confuse readers.
It is an essential step in the writing and publishing process, as it helps to maintain a high level of quality and professionalism in the final product.
The proofreading process typically involves the following tasks:
Correcting spelling, punctuation, and grammar mistakes: Proofreaders meticulously check for errors, such as typos, missing or misplaced commas, incorrect verb tenses, and subject-verb agreement issues.
Ensuring consistency: Proofreaders verify that the text adheres to a consistent style, including formatting, capitalization, and terminology. They may also check for consistent use of abbreviations, acronyms, and numbers.
Improving readability and clarity: Proofreaders may suggest rephrasing awkward sentences, eliminating wordiness or redundancy, and ensuring that the text flows logically and is easy to understand.
Checking for formatting and layout issues: Proofreaders review the document's layout to ensure that headings, subheadings, tables, figures, and other visual elements are formatted correctly and consistently.
Ensuring adherence to a style guide: If the document must follow a specific style guide (e.g., APA, MLA, or Chicago), proofreaders will ensure that the text complies with the guide's rules and conventions.
It's important to note that proof-reading is different from editing, although the two terms are often used interchangeably.
The difference between proofreading and editing
Many people often confuse proofreading and editing, but these two tasks are quite distinct. While both are essential steps in the editing process, they serve different purposes.
Proofreading focuses on correcting surface errors, such as spelling, grammar, punctuation, and formatting mistakes. The goal is to polish the text, ensuring that it's free of errors and presents a professional image.
Editing, on the other hand, deals with the structure, content, and overall organization of the document. Editors analyze the text at a deeper level, checking for clarity, coherence, logical flow, consistency, and style. They may suggest revisions, deletions, or additions to enhance the overall message and readability of the piece.
Both proofreading and editing are important, but they should be performed at different stages of the writing process. Editing should come first, followed by proofreading to catch any remaining errors.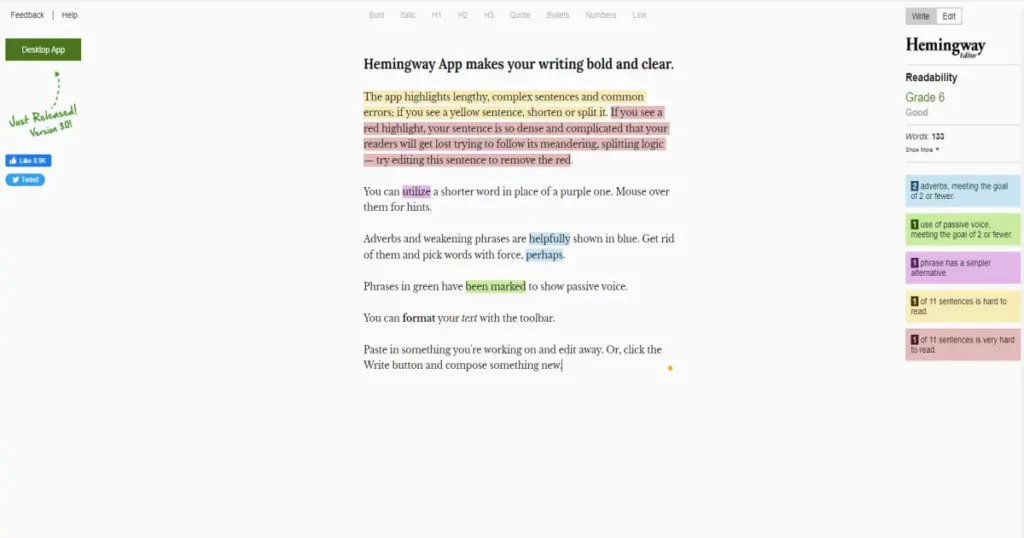 Proofreading tools and software
In today's digital age, numerous proofreading tools and software can help streamline the proof-reading process. Some popular options include:
Grammarly: This AI-powered writing assistant detects grammar, punctuation, and spelling errors while offering suggestions for improving the text's overall quality.
Hemingway Editor: This online tool analyzes the text for readability, highlighting overly complex sentences, passive voice, and unnecessary adverbs.
ProWritingAid: This comprehensive editing tool checks for grammar, style, readability, and more, offering detailed suggestions and explanations to help improve the text.
While these tools can be helpful, they shouldn't replace human proofreaders. They may not catch all errors, and they may not understand the nuances of language or context as well as a human can.
The role of proof-reading in various industries
Proofreading is essential in numerous industries, including publishing, academic writing, journalism, and business communication. A polished, error-free document enhances credibility and professionalism.
In publishing, proofreading is a crucial step to ensure that the final product is error-free and maintains a high standard of quality. Errors in published works can damage an author's reputation and affect sales.
In academic writing, proofreading helps maintain the integrity and credibility of research papers, theses, and dissertations. Poorly proofread documents may lead to lower grades or even rejection.
In journalism, accurate and well-written articles are essential for maintaining credibility and audience trust. Errors can lead to miscommunication or misinformation, with potential negative consequences.
In business communication, polished documents help convey professionalism and competence. Errors in proposals, reports, or marketing materials can create a negative impression and potentially affect business outcomes.
The proofreader's mindset and habits
Developing the right mindset and habits is crucial for effective proofreading. Here are some tips for staying focused and detail-oriented during the process:
Adopt a systematic approach: Work through the document methodically, checking for one type of error at a time.
Take breaks: Regular breaks help maintain focus and prevent mental fatigue.
Cultivate patience: Proofreading requires patience and persistence to catch errors and inconsistencies.
Stay curious: Continuously learn and improve your language skills to become a better proofreader.
Proofreading rates
When it comes to proofreading rates, a variety of factors come into play, such as:
Experience
Difficulty
Deadline
Text type and quality
Client expectations
For example, a rookie proofreader might charge less than an experienced one. Similarly, technical or academic texts may command higher rates due to their complexity. Deadlines can also impact the rates; if you're expected to work within a tight timeframe, you might charge more.
Proof-reading rates can also differ depending on whether you're an independent proofreader or working with an established platform. While independent proofreaders have the freedom to set their rates, those affiliated with platforms may have to adhere to predetermined rates.
There are several ways to formulate rates, each with its pros and cons:
Per word: Charging by the word is a common method as it's easy to calculate and provides transparency for both the proofreader and the client. However, it may not accurately reflect the effort and time required, especially for texts with varying levels of complexity.
Per page: Charging per page can be advantageous if the text's length is consistent across pages. However, it can be less transparent since the number of words per page might vary.
Per hour: Hourly rates can be fairer for the proofreader, as they account for the time spent on the task. But, they can be harder to estimate upfront and may cause uncertainty for the client.
Proofreading tips and tricks
Effective proofreading requires a keen eye and a systematic approach. Here are some useful techniques to sharpen your proof-reading skills:
Read aloud: Reading the text out loud can help you catch errors and awkward phrasings that might be missed during silent reading.
Use spell checkers and grammar tools: These tools can be a lifesaver when it comes to identifying errors. Just don't rely on them entirely, as they might not catch everything.
Check for one type of error at a time: Focusing on one error category (e.g., punctuation, spelling, or formatting) can make it easier to spot mistakes.
Use a style guide: A style guide can help maintain consistency in formatting, spelling, and punctuation across the text.
Some common proofreading errors include typos, punctuation mistakes, formatting issues, and inconsistencies. Once you're aware of these pitfalls, you can better avoid them and make your text shine.
Proofreading services
Hiring a professional proofreader or using a proof-reading service comes with several benefits, such as:
Saving time
Ensuring quality
Avoiding plagiarism
When choosing a proof-reading service, consider factors like credentials, reviews, samples, and prices. Some reputable proof-reading services and platforms for freelancers include ProofreadingPal, Scribendi, and Wordy. These platforms offer a wide range of services and work with experienced freelance proofreaders who can ensure that your text is polished and ready for publication.
Building a career as a freelance proofreader
Essential skills and qualifications for freelance proofreaders:

Strong command of the English language, including grammar, punctuation, and spelling
Attention to detail and ability to spot errors
Familiarity with various writing styles and formatting guidelines
Time management and ability to meet deadlines
Effective communication skills

Tips for marketing yourself and finding clients as a proofreader:

Create a professional website and social media presence to showcase your skills and connect with potential clients
Network through industry events and online forums to expand your client base
Obtain relevant certifications from organizations like the Society for Editors and Proofreaders (SfEP) or the Editorial Freelancers Association (EFA) to enhance your credibility
Offer your services on freelancing platforms like Upwork, Fiverr, or Freelancer.com
Request testimonials from satisfied clients and share them on your website and social media profiles

Advice on setting up a home-based proof-reading business:

Set up a dedicated workspace free from distractions
Invest in reliable hardware, such as a computer, ergonomic chair, and desk
Use professional software tools like Grammarly, Hemingway Editor, or ProWritingAid to assist with proofreading tasks
Maintain accurate records of your income and expenses for tax purposes
Proofreading for non-native English speakers
Challenges faced by non-native English speakers when proofreading their own work:

Difficulty identifying subtle errors in grammar, punctuation, and word usage
Limited vocabulary, which may lead to overuse of certain words and phrases
Struggling with idiomatic expressions and colloquialisms
Tendency to apply rules from their native language to English, resulting in awkward phrasing or incorrect structure

Tips and resources for non-native English speakers to improve their proofreading skills:

Practice regularly by reading and writing in English to develop a better understanding of the language
Use language learning apps, such as Duolingo or Babbel, to improve grammar and vocabulary
Study English style guides and grammar reference books, like The Chicago Manual of Style or The Elements of Style
Join English language forums and engage in discussions to expose yourself to different writing styles and receive feedback on your work
Consider taking a course or attending a workshop on English grammar and proof-reading to enhance your skills
Conclusion – Start Proofreading for Profit Today!
In a nutshell, proofreading is an essential step in the editing process that guarantees the quality and accuracy of any text that will be shared with an audience. We've touched on the factors that influence proof-reading rates, offered some tips and tricks to improve your own proof-reading skills, and suggested reputable proof-reading services for those who prefer to leave it to the professionals.
Remember, it's always better to be safe than sorry. Don't let your hard work go to waste by overlooking the importance of proofreading. Whether you decide to hone your own proofreading skills or hire a professional, make sure your text is thoroughly checked before it reaches your audience.
And now, over to you! Take the time to invest in your proof-reading abilities or find the perfect proofreader for your needs. Your audience will thank you, and so will your professional reputation.