Welcome to our comprehensive guide to Technical Editing as a freelance editor! If you're passionate about editing technical documents and want to embark on a rewarding freelance editing career, you've come to the right place.
In this article, we'll explore the essential skills, best practices, common challenges, and industry standards that will help you thrive as a freelance Technical Editor.
Introduction
Technical Editing plays a vital role in enhancing the clarity and readability of technical documents. As a freelance Technical Editor, you have the opportunity to make technical content more accessible and engaging for the intended audience. By ensuring accuracy, consistency, and proper formatting, you contribute to the overall quality of technical documents.
Essential Skills and Requirements for Freelance Technical Editors
To excel as a freelance Technical Editor, certain skills and requirements are essential. Let's delve into what it takes to thrive in this field:
Proficiency in Technical Knowledge and Subject Matter Expertise: A solid understanding of the subject matter and technical concepts is crucial for effective editing. This expertise enables you to identify errors, inconsistencies, and inaccuracies.
Strong Communication and Collaboration Skills: As a freelance Technical Editor, you'll often interact with authors, clients, and subject matter experts. Excellent communication skills are necessary to convey feedback, ask clarifying questions, and build positive working relationships.
Attention to Detail and Keen Eye for Accuracy: Technical documents demand precision. Paying close attention to details, such as grammar, punctuation, syntax, and technical terminology, ensures the accuracy and professionalism of the edited content.
Familiarity with Style Guides and Industry Standards: Different industries and clients may follow specific style guides and standards. Being well-versed in these guidelines helps you maintain consistency and adhere to industry best practices.
Ability to Adapt to Different Technical Document Types and Industries: Technical editing encompasses a wide range of document types, such as user manuals, scientific research papers, and software documentation. Familiarity with various document types and industries allows you to tailor your editing approach accordingly.
Common Challenges Faced by Freelance Technical Editors
As a freelance Technical Editor, you'll encounter various challenges. Here are some common ones and how to overcome them:
Dealing with Complex Technical Terminology and Jargon: Technical documents often include specialized terminology and jargon. Ensure that the language used is appropriate for the intended audience and consider providing explanations or definitions when necessary.
Ensuring Consistency in Terminology, Style, and Formatting: Consistency is crucial in technical editing. Establishing and following a style guide or client-specific guidelines helps maintain uniformity in terminology, style, and formatting.
Managing Revisions and Feedback from Multiple Stakeholders: Technical editing often involves collaboration with authors, clients, and subject matter experts. Effectively managing and incorporating feedback from multiple sources requires strong communication and organizational skills.
Adhering to Deadlines and Managing Time Effectively: Freelance Technical Editors must balance multiple projects and meet deadlines. Prioritize tasks, create schedules, and communicate expectations with clients to effectively manage your time.
Handling Confidential and Sensitive Information with Professionalism: Some technical documents may contain confidential or sensitive information. Maintain strict confidentiality, follow any non-disclosure agreements, and handle such information with utmost professionalism and discretion.
Now that we've explored the essential skills and common challenges, let's dive into the best practices that freelance Technical Editors should follow to deliver exceptional results.
Recommend: Content Editing as a Type of Freelance Editing: A Comprehensive Guide
Best Practices for Freelance Technical Editors
To ensure effective Technical Editing, here are some best practices that you should consider:
Understanding the Target Audience and Tailoring the Editing Approach: Consider the intended readership of the technical document. Adapt the editing approach to match their level of expertise, ensuring the content is easily understandable and engaging.
Implementing a Structured Workflow: Establish a structured workflow to streamline your editing processes. This may include steps such as initial document assessment, editing for clarity and conciseness, fact-checking, proofreading, and final review.
Utilizing Software Tools and Resources: Various software tools and resources can enhance your productivity and efficiency as a freelance Technical Editor. Grammar and spell-checking tools, style guide software, and project management platforms are just a few examples.
Providing Constructive Feedback to Authors: Effective feedback is essential for authors to improve their technical documents. Offer clear and specific suggestions for improvement, highlighting areas where the content can be strengthened or clarified.
Staying Updated with Industry Trends and Emerging Technologies: The field of Technical Editing is dynamic and ever-evolving. Stay informed about new technologies, emerging trends, and changes in industry standards. Attend webinars, workshops, and conferences to enhance your knowledge and stay competitive.
By following these best practices, you can elevate your technical editing skills and deliver high-quality work to your clients. However, it's also crucial to be mindful of the ethical considerations in the field.
Ethical Considerations in Technical Editing
As a freelance Technical Editor, it's essential to uphold ethical standards. Here are some key ethical considerations to keep in mind:
Maintaining Integrity and Confidentiality: Respect the confidentiality of the documents you edit. Ensure that sensitive information remains secure and strictly adhere to any non-disclosure agreements.
Respecting Authorship and Intellectual Property Rights: Acknowledge and respect the author's work by preserving their voice and intentions. Avoid altering the content in a way that infringes upon their intellectual property rights.
Addressing Potential Bias and Maintaining Objectivity: Strive for objectivity in your editing. Avoid injecting personal bias or opinions into the content unless it compromises accuracy or clarity.
By upholding ethical standards, you build trust with your clients and contribute to the integrity of the editing profession.
Enhancing Accessibility and Inclusivity in Technical Documents
Technical documents should be accessible to a diverse range of readers, including non-experts and non-native English speakers. Here's how you can improve accessibility and inclusivity:
Ensuring Readability for Non-Experts and Non-Native English Speakers: Simplify complex technical concepts, use plain language, and provide explanations or definitions of technical terms to make the content more accessible.
Adapting Technical Content for Diverse Cultural and Global Audiences: Consider cultural nuances and regional preferences when editing technical documents for global audiences. Be mindful of potential linguistic and cultural barriers.
Making Technical Documents Accessible to Individuals with Disabilities: Implement best practices for document accessibility, such as using alt text for images, providing captions for videos, and ensuring proper heading structures for screen readers.
By making technical documents more accessible and inclusive, you contribute to the dissemination of knowledge and empower a broader audience.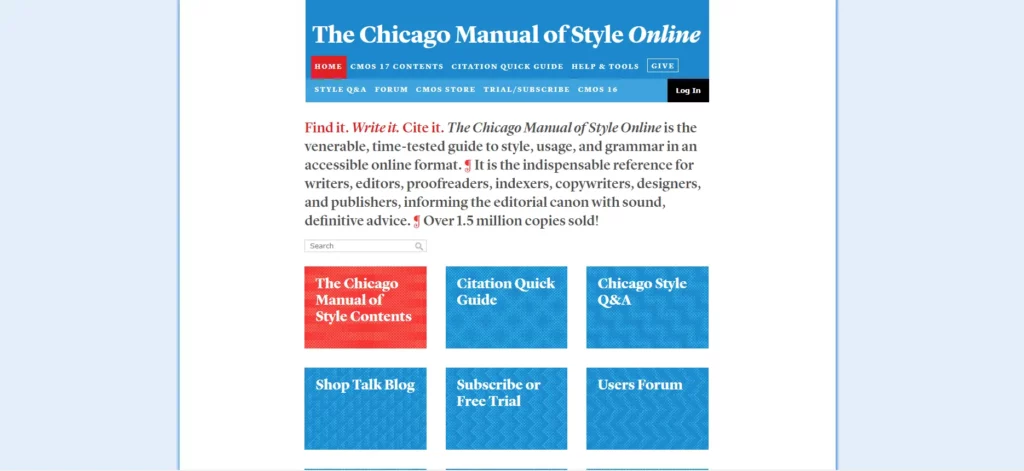 Industry Standards and Resources for Freelance Technical Editors
As a freelance Technical Editor, it's important to stay updated with industry standards and utilize available resources. Here are some valuable industry standards and resources:
Commonly Used Style Guides and Reference Materials: Style guides such as the Chicago Manual of Style or the Microsoft Manual of Style provide guidelines for technical editing. Familiarize yourself with these guides and use them as a reference.
Pricing Models and Industry Standards: Research and understand the prevailing pricing models and industry standards for freelance Technical Editing services. This knowledge will help you determine fair pricing for your work.
Professional Development Opportunities and Resources: Explore webinars, workshops, online courses, and professional associations relevant to Technical Editing. These resources can help you sharpen your skills and network with other professionals.
By leveraging industry standards and resources, you can enhance your credibility as a freelance Technical Editor and provide top-notch services to your clients.
Conclusion
Technical Editing as a freelance editor offers exciting opportunities to contribute to the clarity and effectiveness of technical documents. By honing your skills, following best practices, and staying updated with industry trends, you can excel in this field and build a successful freelance editing career.
Remember to prioritize ethical considerations, enhance accessibility and inclusivity, and utilize available resources to deliver exceptional results. Embrace the challenges and embrace the joys of being a freelance Technical Editor!
Key Takeaways
Here are some key takeaways from this comprehensive guide to Technical Editing as a freelance editor:
Key Takeaways
1. Proficiency in technical knowledge and subject matter expertise is crucial for effective Technical Editing.
2. Strong communication and collaboration skills are essential for working with authors and clients.
3. Attention to detail and adherence to style guides ensure consistency and professionalism in technical documents.
4. Balancing deadlines and managing time effectively are essential skills for freelance Technical Editors.
5. Ethical considerations include maintaining confidentiality, respecting authorship, and maintaining objectivity.
6. Enhancing accessibility and inclusivity in technical documents makes them more reader-friendly and inclusive.
7. Staying updated with industry standards and utilizing available resources can enhance your skills and credibility.
With these key takeaways in mind, you're now ready to embark on your journey as a freelance Technical Editor and make a meaningful impact in the field. Best of luck!