Welcome to the comprehensive guide on academic editing as a type of freelance editing. Whether you're an aspiring freelance academic editor or an author seeking to improve the quality of your research papers, this article will provide you with valuable insights and strategies to excel in the field. From essential skills to language considerations, ethical considerations to collaboration with authors, we'll cover everything you need to know to become a successful academic editor.
Key Takeaways
Proficiency in language, grammar, and subject-specific terminology is essential for academic editing.
Academic editing involves addressing challenges, adhering to ethical guidelines, and maintaining confidentiality.
Enhancing clarity, coherence, and readability is a key goal of academic editing.
Language considerations and consistency in terminology are crucial aspects of academic editing.
Collaboration with authors and meeting publication requirements are integral to successful academic editing.
Pricing, rates, and establishing a freelance academic editing business require careful consideration.
Stay informed about future trends and challenges in the academic editing field.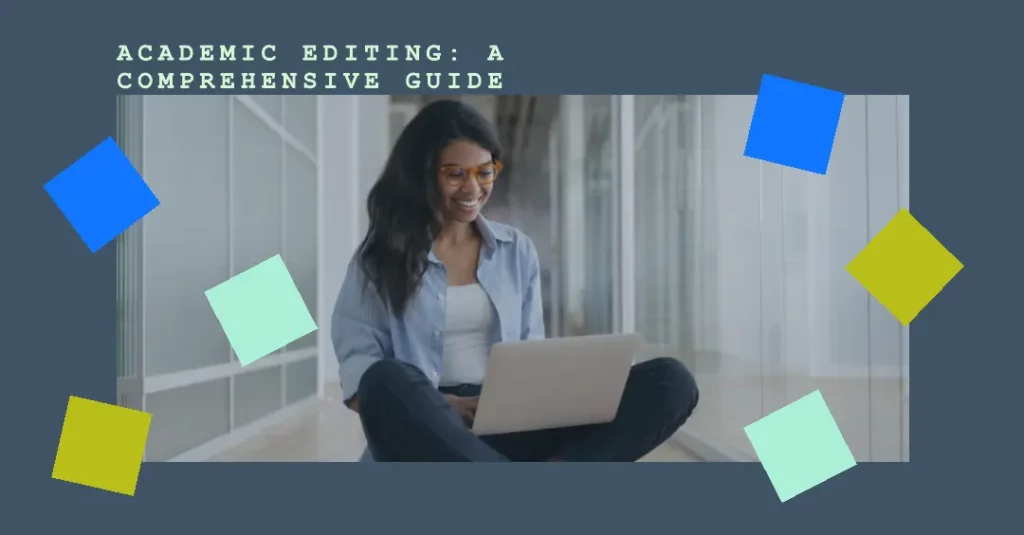 Introduction
Academic editing plays a crucial role in enhancing the quality and impact of research papers. As a freelance academic editor, you have the opportunity to contribute to the advancement of knowledge by helping authors refine their work. In this guide, we'll explore the distinct aspects of academic editing and provide practical tips to improve clarity, coherence, and readability in academic papers.
Essential Skills and Knowledge for Academic Editing
To excel as an academic editor, several essential skills and knowledge areas are crucial. Let's explore them briefly:
Proficiency in language and grammar: As an editor, you need a solid grasp of language and grammar rules to ensure error-free manuscripts.
Understanding of academic writing conventions and style guides: Familiarize yourself with common style guides, such as APA, MLA, or Chicago, to ensure consistency and adherence to academic standards.
Knowledge of subject-specific terminology and jargon: A sound understanding of the subject matter will help you identify and correct inaccuracies and inconsistencies in technical terms.
Attention to detail and accuracy in editing: Being meticulous in your editing process will help catch errors and improve the overall quality of the manuscript.
Ability to maintain academic integrity: Upholding academic integrity is essential, and you should be vigilant in identifying potential instances of plagiarism or self-plagiarism.
Distinctive Aspects of Academic Editing
Academic editing has distinctive aspects that set it apart from other types of editing. Understanding these differences will allow you to tailor your approach effectively. Let's delve into some of these aspects:
Challenges faced by academic editors: Academic editing often involves complex subject matter, specialized terminology, and adherence to stringent publication requirements. Overcoming these challenges requires expertise and flexibility.
Ethical considerations: Academic editors must navigate ethical dilemmas related to issues such as authorship disputes, conflicts of interest, and maintaining confidentiality. Strive to balance the needs of the author, the integrity of the research, and the expectations of the academic community.
Improving Clarity and Coherence in Academic Papers
One of the primary goals of academic editing is to enhance the clarity and coherence of research papers. Here are some strategies to achieve that:
Enhancing the logical flow of arguments: Ensure that the manuscript presents a clear and logical progression of ideas. Guide the author in organizing their thoughts effectively.
Addressing inconsistencies and contradictions: Identify and resolve any inconsistencies or contradictions within the manuscript. Seek clarification from the author when necessary.
Communicating research effectively: Help authors convey their research in a concise and accessible manner. Ensure that the main findings and implications are communicated clearly to the intended audience.
Enhancing the readability and impact of academic titles and subtitles: Work with authors to craft compelling and informative titles and subtitles that capture the essence of their research.
Recommend: A Comprehensive Guide to Technical Editing as a Freelance Editor
Language and Style Considerations in Academic Editing
Language and style play a vital role in academic editing. Here are some considerations to keep in mind:
Appropriate language and tone: Tailor the language and tone of the manuscript to suit the intended audience. Avoid overly technical language when communicating with a non-expert audience.
Addressing technical terms and jargon: Simplify technical terms and jargon where possible to improve readability for a broader audience.
Handling non-textual elements: Ensure that multimedia content, graphs, and figures are appropriately integrated into the manuscript and enhance the overall understanding of the research.
Consistency in terminology and abbreviations: Maintain consistency in the use of terminology and abbreviations throughout the paper. Create a style guide if necessary.
Addressing Specific Sections and Components in Academic Editing
Different sections of an academic paper require specific attention. Here are some key areas to focus on:
Editing Literature Reviews
Literature reviews are critical components of research papers. To improve their quality:
Clarify the research objectives and ensure alignment with the literature review.
Assist authors in effectively integrating and synthesizing previous research.
Improve the structure and coherence of the literature review section.
Enhancing Methodology Sections
The methodology section should be clear and precise. Consider the following:
Help authors articulate their research methodology accurately.
Improve the clarity and coherence of the methodology section.
Ensure that the chosen methodology aligns with the research objectives.
Summarizing and Synthesizing Research Findings
Effectively summarizing and synthesizing research findings is crucial. Here's what you can do:
Assist authors in presenting their research findings concisely and accurately.
Help authors draw meaningful conclusions and implications from their research.
Improve the overall structure and flow of the discussion and conclusion sections.
Ethical Considerations and Confidentiality in Academic Editing
Ethics and confidentiality are vital aspects of academic editing. Consider the following guidelines:
Address issues of plagiarism and self-plagiarism with sensitivity and ensure the originality of the manuscript.
Handle confidential or unpublished research manuscripts with the utmost professionalism and respect.
Deal with conflicts between an author's preferred style and academic conventions diplomatically and suggest appropriate alternatives.
Recommend: The Complete Proofreading Profit Blueprint for Freelance Proofreaders
Collaborating with Authors and Meeting Publication Requirements
Collaborating effectively with authors is essential for successful academic editing. Here's how to navigate this process:
Familiarize yourself with the expectations and requirements of specific academic journals or publishers.
Assist authors in meeting the feedback and requirements of peer reviewers.
Ensure the accuracy and consistency of numerical data and statistical analyses.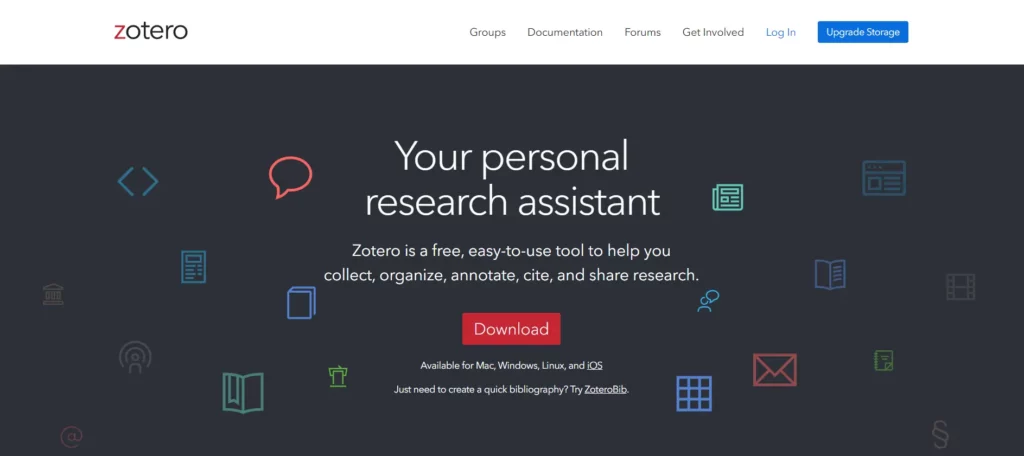 Tools and Resources for Academic Editors
To streamline your academic editing process, consider utilizing the following tools and resources:
Commonly used style guides and reference management tools, such as Zotero or EndNote.
Online language and grammar resources, such as Grammarly or Hemingway Editor.
Collaborative editing tools and software, such as Google Docs or Microsoft Word's track changes feature.
Pricing, Rates, and Establishing a Freelance Academic Editing Business
Determining pricing and establishing your freelance academic editing business require careful consideration. Take the following steps:
Understand industry rates and fees for freelance academic editing services.
Consider factors such as complexity, turnaround time, and your level of expertise when setting pricing.
Establish a professional online presence and employ effective marketing strategies to attract clients.
Future Trends and Challenges in Academic Editing
The field of academic editing is continuously evolving. Stay informed about future trends and anticipate challenges, such as:
The impact of emerging technologies, such as AI-assisted editing tools.
Increasing interdisciplinary research and the need for editors with diverse knowledge.
The growing demand for inclusive and culturally sensitive editing practices.
Conclusion
Academic editing is a rewarding field that requires a unique set of skills and knowledge. By focusing on clarity, coherence, and adherence to academic standards, you can help authors elevate the quality of their research papers. Remember to stay updated on industry trends, collaborate effectively with authors, and maintain ethical standards in your editing process.
---