Picture this: you're an ambitious entrepreneur, itching to start your own business. You're excited about selling products online, but the thought of managing inventory is daunting. Enter dropshipping!
In this jam-packed guide, we'll spill the beans on how to launch and manage a dropshipping business, and throw in some valuable tips for marketing and scaling.
This awesome piece was put together as a direct response to one of our esteemed reader request, after digesting the secrets of dropshipping exposed in our previous article. So buckle up, and let's uncover everything you need to know about how to sell products online without inventory today!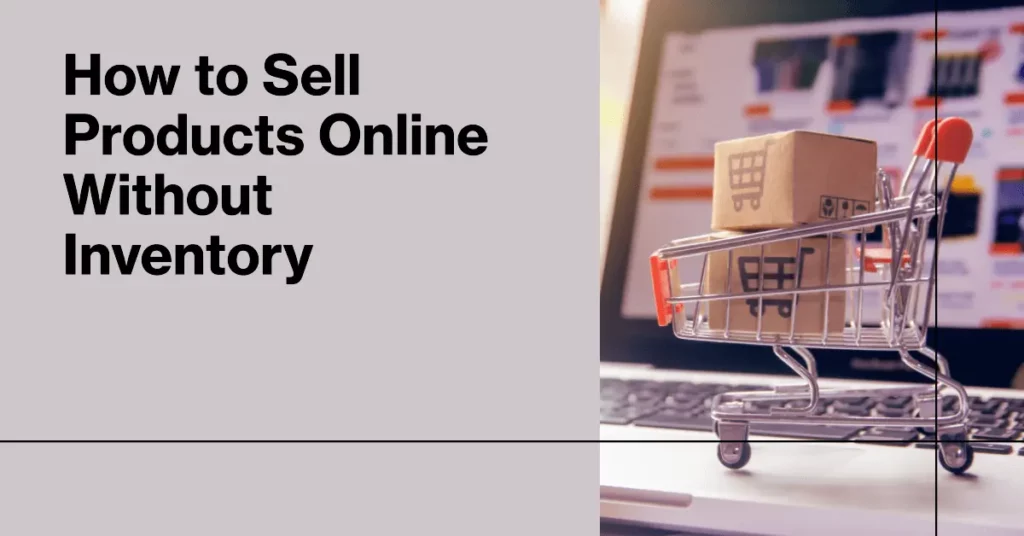 Key Takeaways
Dropshipping is a low-cost, low-risk business model that allows entrepreneurs to sell products online without managing inventory.
To succeed in dropshipping, focus on finding reliable suppliers, choosing high-demand products, and using popular platforms like Shopify or WooCommerce.
Develop a strong marketing strategy that includes SEO, email marketing, social media, influencer marketing, and product launches to drive traffic and sales.
Prioritize customer satisfaction by providing excellent customer service, handling returns and refunds efficiently, and actively seeking and responding to customer feedback.
Navigate legal requirements by obtaining necessary permits and licenses, handling taxes and financial obligations, and protecting intellectual property.
Stay current with industry trends and adapt your business to market changes and emerging opportunities through continuous learning, networking, and online communities.
What is Dropshipping and how does it work?
Dropshipping is a retail fulfillment method where a store doesn't keep the products it sells in stock. Instead, when a store sells a product, it purchases the item from a third party and has it shipped directly to the customer. As a result, the merchant never physically handles the product. This means that you can start a business with minimal capital and overhead costs.
Benefits of using Dropshipping to sell products online
Dropshipping offers numerous benefits, making it an attractive option for entrepreneurs:
Minimal startup costs
No need to worry about managing and storing inventory
Easily test new products without upfront inventory commitment
Focus on marketing and customer service instead of logistics
Legal Considerations of Dropshipping
Dropshipping comes with legal considerations, such as:
Ensuring suppliers are reputable and reliable
Complying with laws and regulations (consumer protection, privacy, intellectual property)
Dropshipping: How to Sell Products Online Without Inventory
Embark on your ecommerce journey with ease, as we introduce you to dropshipping—a game-changing approach that enables you to sell products online without the burdens of inventory management. Below are the right steps on how to sell products online without inventory today.
Finding the right Dropshipping suppliers
Work with suppliers who offer:
High-quality products
Competitive Pricing
Reliable shipping
Find suppliers using online marketplaces (AliExpress, Oberlo, Dropified) or contact manufacturers directly.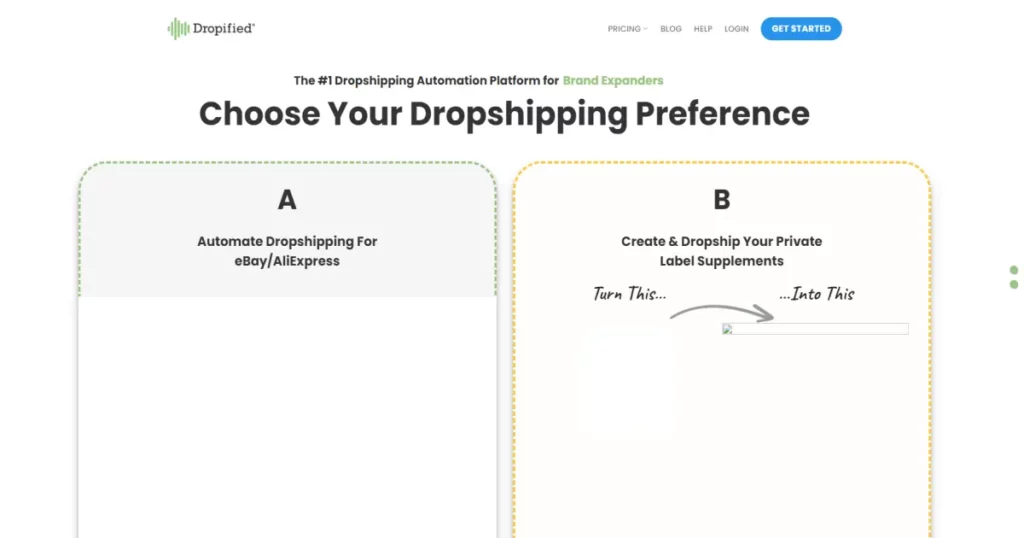 Choosing the right products to sell
Select products that are:
In high demand
Have a good profit margin
Use tools like Google Trends and Amazon Best Sellers, and survey your target audience to identify popular products in your niche.
Popular platforms for Dropshipping
Use platforms like Shopify, WooCommerce, and BigCommerce to start your dropshipping business. These platforms offer features, integrations, payment, and shipping options to streamline operations.
Costs involved in starting a Dropshipping business
Dropshipping is low-cost, but some expenses include:
Setting up a website
Purchasing a domain name
Marketing your business
Apps or plugins to enhance your store's functionality
However, these costs are minimal compared to traditional retail businesses.
Marketing and Promotion Strategies for Dropshipping Businesses
Best practices for pricing products
Strike a balance between profit and competitive pricing by considering:
Cost of goods sold
Shipping costs
Marketing and advertising expenses
Use pricing strategies like tiered pricing, bundle pricing, and dynamic pricing.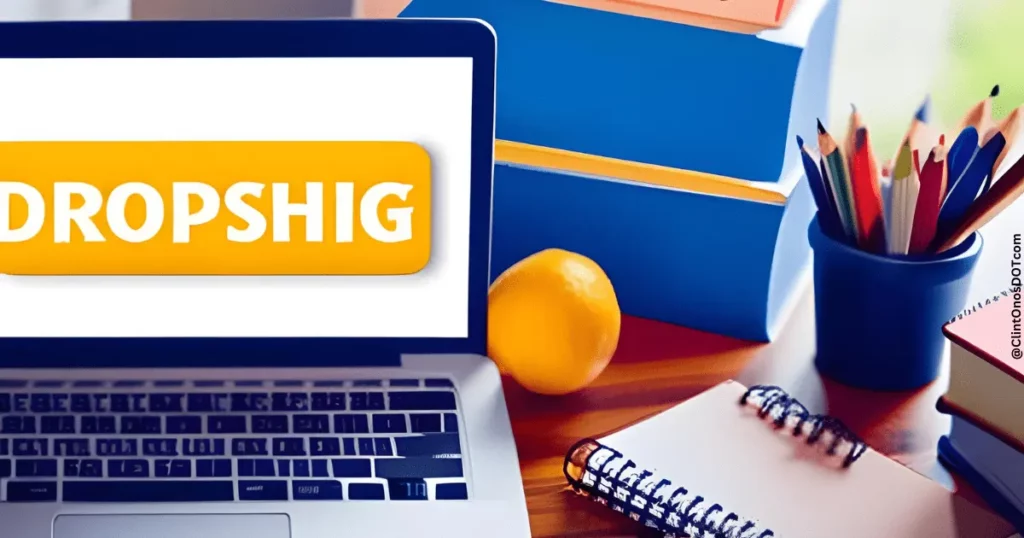 SEO strategies for Dropshipping businesses
Optimize your website's content and structure, build high-quality backlinks, and use relevant keywords to improve your search ranking.
Email marketing strategies for Dropshipping businesses
Build a high-quality email list, segment subscribers, and create engaging content to nurture relationships, promote products, and generate repeat business.
Social media strategies for Dropshipping businesses
Use platforms like Facebook, Instagram, and Pinterest to build your brand, promote products, and engage with your audience. Create a content strategy, post regularly, and interact with followers.
Influencer marketing strategies for Dropshipping businesses
Partner with influencers in your niche to promote products and reach a wider audience. Identify the right influencers, negotiate fair compensation, and ensure partnerships align with your brand values.
Product launch strategies for Dropshipping businesses
Build anticipation, create a sense of urgency, and offer exclusive deals and promotions for successful product launches. Use social media, email marketing, and influencer partnerships to promote launches.
Product promotion and advertising strategies for Dropshipping businesses
Use advertising channels like Google Ads, Facebook Ads, and Instagram Ads to reach your target audience. Employ retargeting ads to engage potential customers who have shown interest in your products but haven't yet made a purchase.
Managing a Dropshipping Business
Handling inventory management
Use inventory management software (e.g., Skubana, TradeGecko) and set up automatic notifications to manage product listings and monitor supplier stock levels.
Handling product customization
Work with suppliers who offer customization services and use product customization software (e.g., Printful, CustomCat) to streamline the process.
Handling product packaging and labeling
Ensure products are packaged and labeled professionally with your branding. Use packaging and labeling software (e.g., ShipStation, ShipBob) to automate this process.
Handling product tracking and delivery notifications
Keep customers informed with tracking software (e.g., AfterShip, Trackr) and send delivery notifications via email or SMS.
Handling product bundling, upselling, and cross-selling
Increase average order value by offering related products or bundles at checkout, recommending products based on customer history, and using upsell and cross-sell apps (e.g., Bold Upsell, ReConvert).
Handling product quality control and returns
Work with reputable suppliers and have a clear returns and refund policy, making it easy for customers to request returns or refunds.
Handling product reviews and ratings
Encourage customers to leave reviews and ratings by sending follow-up emails. Use review management software (e.g., Yotpo, Trustpilot) to collect and manage customer reviews.
Handling customer service
Provide excellent customer service by being responsive to inquiries and complaints. Use customer service software (e.g., Zendesk, Help Scout) to manage inquiries and support tickets.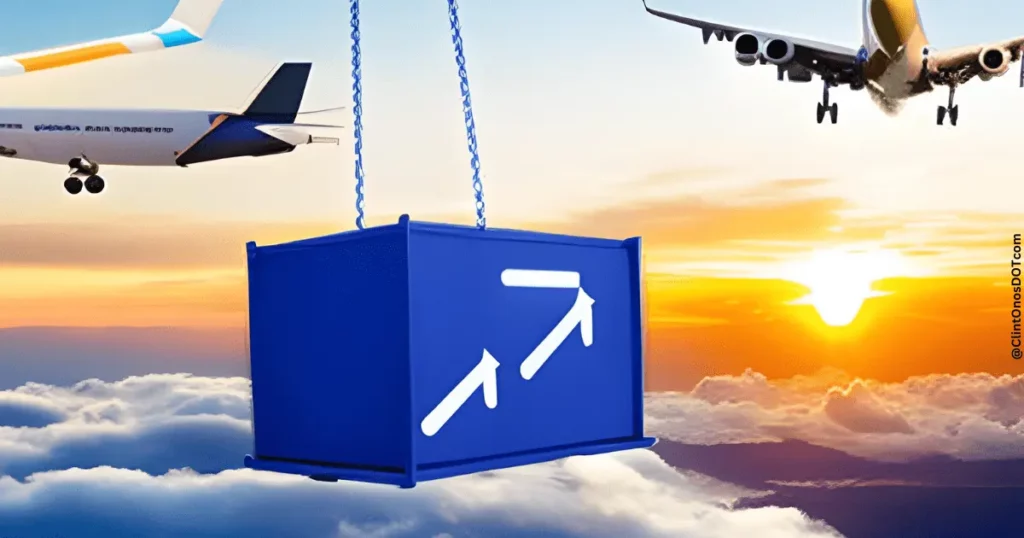 Scaling a Dropshipping Business
Strategies for growing a Dropshipping business
Grow your business by:
Expanding product offerings
Entering new markets
Investing in marketing and advertising
Improving operations and customer service
Payment gateway options for Dropshipping businesses
Choose payment gateways like PayPal, Stripe, or Square for smooth, secure customer checkout experiences. Use payment gateway integrations (e.g., Shopify Payments, WooCommerce Payments) to streamline the process.
Handling international shipping
Work with reliable shipping carriers and comply with all applicable regulations when expanding to international markets.
Handling taxes with Dropshipping
Ensure you collect sales tax where necessary and comply with international tax regulations for customers outside your home country.
Handling customer retention
Retain customers by providing excellent customer service, offering loyalty programs and rewards, engaging through email marketing and social media, and using customer feedback and data analytics to improve products and services.
Future Trends in Dropshipping
Current trends in the Dropshipping industry
The dropshipping industry is evolving with trends like:
The rise of mobile commerce
Integration of artificial intelligence and machine learning
The increasing importance of sustainability and ethical sourcing
Future predictions for Dropshipping
The future of dropshipping may include:
Increased use of virtual and augmented reality in e-commerce
Growth of social commerce
Continued expansion of global marketplaces
Conclusion
Dropshipping is a fantastic option for entrepreneurs looking to start an e-commerce business without the hassle of inventory management. We hope this article has answered your concern about how to sell products online without inventory as a drop shipper.
By following the tips and strategies in this guide, you can create and grow a successful dropshipping business. Focus on providing excellent customer service, testing new products, and staying current with industry trends. Good luck!