In the world of e-commerce, dropshipping has emerged as a popular business model that allows entrepreneurs to start their own online stores with minimal upfront investment.
In this comprehensive guide, we'll explore everything you need to know about dropshipping, from getting started to scaling and managing a successful business.
We'll also delve into the legal and ethical considerations, as well as the challenges and risks associated with dropshipping.
Key Takeaways
1. Choose a niche and select high-demand products that align with your target audience.
2. Partner with reliable suppliers who can deliver quality products and timely shipments.
3. Create a user-friendly and optimized online store to provide an excellent shopping experience for your customers.
4. Implement effective marketing strategies to attract and retain customers.
5. Stay aware of legal and ethical considerations and ensure compliance.
6. Continuously monitor and improve your business processes to scale and overcome challenges.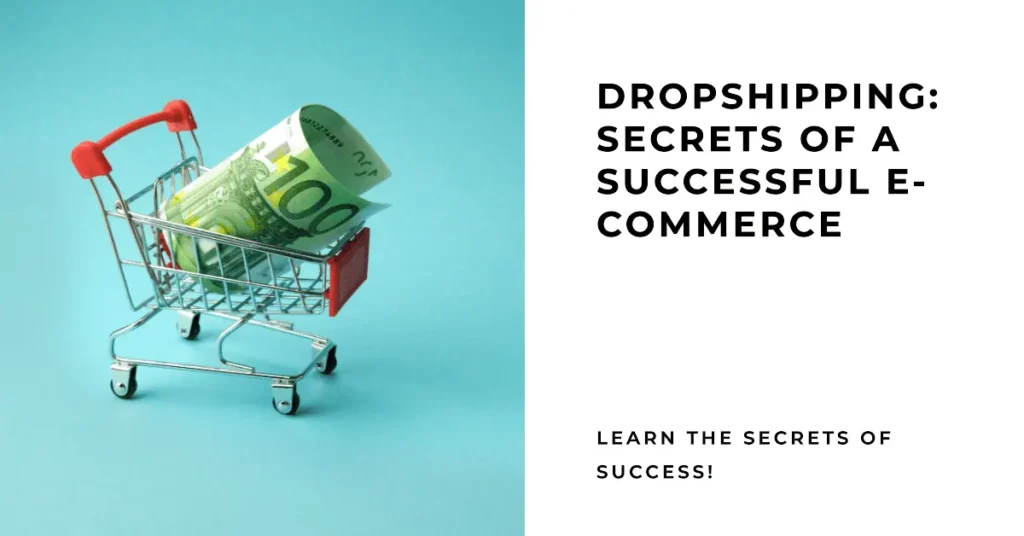 So, what is dropshipping?
Dropshipping is a retail fulfillment method where a store owner does not keep the products in stock. Instead, they partner with a supplier who handles the inventory and ships the products directly to the customer on behalf of the store owner. This eliminates the need for the store owner to manage a physical inventory or handle shipping logistics.
How dropshipping works
A customer places an order at the dropshipping store.
The store owner forwards the order details to the supplier.
The supplier ships the product directly to the customer.
The store owner earns a profit from the difference between the wholesale price and the retail price.
Advantages and disadvantages of dropshipping
Advantages:
Low startup costs
No need to manage inventory
Flexibility to offer a wide range of products
Ability to scale easily
Disadvantages:
Lower profit margins
Dependency on suppliers
Limited control over shipping and product quality
Increased competition
Getting Started with Dropshipping
Finding the right products to dropship
When starting a dropshipping business, it's crucial to choose the right products to sell. Focus on items with high demand and low competition. You can use tools like Google Trends and Keyword Planner to identify popular products and gauge the level of competition.
Choosing a niche for your dropshipping business
Selecting a niche is essential for establishing a unique brand identity and targeting a specific audience. To choose a niche, consider your interests, expertise, and the needs of your target market. Evaluate the competition and identify gaps in the market that your dropshipping store can fill.
Identifying popular product categories for dropshipping
Some popular product categories for drop-shipping include:
Electronics and gadgets
Fashion and accessories
Health and beauty
Home and Garden
Sports and outdoors
Choosing the right platform for dropshipping
There are several e-commerce platforms available for starting a dropshipping business. Some popular options include:
Each platform offers different features, pricing plans, and integration options, so it's essential to choose the one that best aligns with your business needs.
Selecting the right suppliers for drop-shipping
A reliable supplier is crucial to the success of your dropshipping business. When selecting a supplier, consider the following factors:
Product quality and availability
Shipping times and costs
Communication and customer support
Return and refund policies
Reputation and reviews
You can find suppliers through directories like AliExpress, SaleHoo, and Doba. Wondering how to get started with Airbnb? Read this complete guide.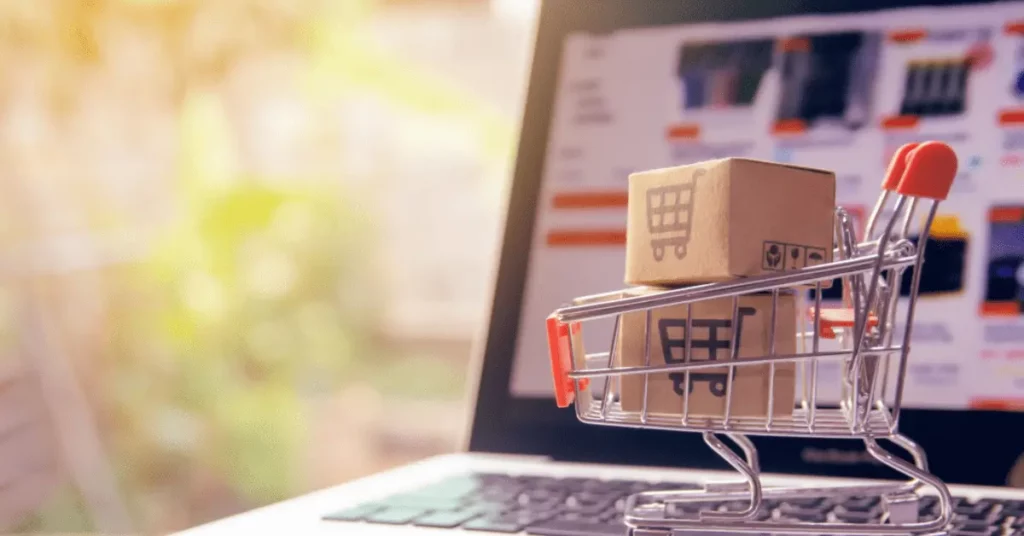 Running a Successful Dropshipping Business
Best practices for pricing products in dropshipping
Pricing your products correctly is essential for maximizing profits and staying competitive. Consider the following factors when determining your pricing strategy. Consider factors like product cost, shipping fees, and competitor pricing. A competitive pricing strategy can attract more customers and increase sales.
Tips for marketing your drop-shipping business: Utilize social media platforms, email marketing, and content marketing to reach a wider audience. Collaborate with influencers and use paid advertising to boost your online presence. For more details on effective marketing strategies, visit this guide.
Importance of branding in drop-shipping: Establishing a strong brand identity helps build trust with customers and differentiates your business from competitors. Invest in creating a professional logo, consistent branding elements, and a clear brand message.
Strategies for upselling and cross-selling in drop-shipping: Offer product bundles, complementary products, or discounts for bulk purchases to encourage customers to spend more. Implement personalized product recommendations based on customers' browsing history and past purchases.
Best practices for product descriptions in drop-shipping: Write clear, concise, and informative product descriptions that highlight key features and benefits. Include high-quality images and videos to showcase your products.
Optimizing your website for drop-shipping: Ensure that your website is user-friendly, mobile-responsive, and has a fast loading speed. Optimize product pages for SEO to improve search engine rankings and increase organic traffic.
Fulfillment and Customer Service in Dropshipping
Order fulfillment is an essential component of successful dropshipping. Below are some of the key factors to note.
Handling shipping and fulfillment in dropshipping: Choose reliable suppliers who can guarantee timely shipping and provide tracking information. Offer multiple shipping options and communicate clearly with customers about shipping times and costs.
Dealing with issues like damaged or lost products in dropshipping: Implement a system for tracking and handling damaged or lost products. Communicate promptly with customers and suppliers to resolve issues and maintain customer satisfaction.
Handling returns and refunds in dropshipping: Develop a clear and fair return policy that addresses various scenarios, such as damaged products, wrong items, and buyer's remorse. Communicate your return policy clearly to customers and suppliers.
Dealing with customer service issues in dropshipping: Respond to customer inquiries and complaints promptly and professionally. Offer multiple communication channels, such as email, live chat, and social media, to provide excellent customer support.
Strategies for customer retention in dropshipping: Offer personalized promotions, loyalty programs, and exceptional customer service to encourage repeat business. Collect customer feedback to identify areas for improvement and enhance the customer experience.
Scaling and Managing a Dropshipping Business
Below are some tips that can help you take your business to the next level:
How to scale your dropshipping business: Expand your product offerings, target new markets, and increase marketing efforts to grow your business. Automate and outsource tasks, such as order processing and customer service, to improve efficiency.
Best tools for managing and optimizing your dropshipping business: Use tools like inventory management software, CRM systems, and marketing automation platforms to streamline and optimize your operations. Explore this list of tools to find the right ones for your business.
Best practices for inventory management in dropshipping: Monitor stock levels and supplier lead times to ensure product availability. Regularly update your product catalog and remove out-of-stock items from your website.
Important metrics to track in dropshipping: Monitor metrics like conversion rate, average order value, customer acquisition cost, and customer lifetime value to assess your business performance and identify areas for improvement.
Best practices for handling disputes with suppliers in dropshipping: Establish clear communication channels and set expectations with suppliers from the start. Address disputes professionally and seek mutually beneficial solutions.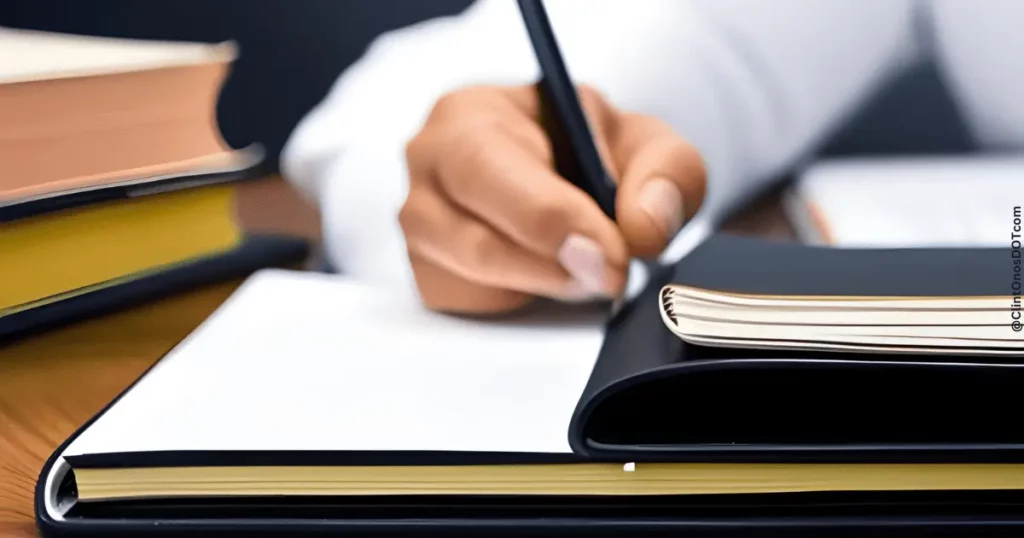 Legal and Ethical Considerations for Dropshipping
When starting your dropshipping business, it's crucial to consider legal and ethical aspects to ensure smooth operation and maintain a good reputation. Here are some key points to keep in mind:
Registering your dropshipping business: Register your business and obtain any required licenses and permits. Research local and national regulations for e-commerce businesses in your country and comply with all applicable laws.
Taxes and duties in dropshipping: Understand your tax obligations and register for a tax identification number if necessary. Be aware of customs duties when shipping products internationally, and inform your customers about potential fees they might incur.
International currency exchange rates in dropshipping: Be mindful of fluctuating exchange rates, as they can affect your profit margins. Consider using a currency conversion tool to accurately price your products and monitor exchange rates regularly.
Comply with advertising and marketing regulations: Make sure your marketing efforts comply with advertising laws and guidelines. Avoid making false claims about your products or using deceptive advertising practices.
Data privacy and security: Protect your customer's personal information by adhering to data privacy laws, such as the General Data Protection Regulation (GDPR) in the European Union. Implement appropriate security measures to safeguard sensitive data.
Intellectual property rights: Avoid selling counterfeit products or infringing on trademarks, copyrights, or patents. Always obtain permission before using copyrighted materials or trademarked logos. Proofreading all your content is a great way to ensure you are on the right part.
Handling taxes and customs in dropshipping
As a dropshipping business owner, you must be aware of the tax implications and customs duties when shipping products internationally. Some tips for handling taxes and customs in dropshipping include:
Obtain a tax identification number and familiarize yourself with local tax regulations.
Charge sales tax based on the destination of the shipment, not your business location.
Research the customs duties and import taxes for the countries you ship to.
Clearly communicate any potential fees and taxes to your customers.
Consider using tax calculation software or consulting a tax professional for guidance.
International currency exchange rates in dropshipping
Currency exchange rates can significantly impact your profit margins in dropshipping. To manage this aspect of your business:
Use a currency conversion tool to determine accurate pricing for your products.
Monitor exchange rates regularly and adjust your pricing accordingly.
Consider offering customers the option to pay in their local currency.
Use a payment gateway that supports multiple currencies to streamline the payment process.
Scaling and Expanding Your Dropshipping Business
As your dropshipping business grows, you'll need to find ways to scale efficiently and capitalize on new opportunities. Here are some strategies for scaling and expanding your dropshipping operation:
Diversify your product offerings: Expanding your product catalog can help you reach a broader audience and increase your revenue potential. Be sure to research market trends and customer preferences before adding new products.
Optimize your website: Regularly review and optimize your website to improve user experience, increase conversion rates, and boost search engine rankings. Use analytics tools to identify areas for improvement and implement changes accordingly.
Invest in marketing: As you scale your business, allocate more resources to marketing efforts. Utilize a mix of digital marketing channels, such as social media, email marketing, and search engine optimization (SEO), to reach your target audience.
Develop strategic partnerships: Collaborate with influencers, bloggers, or other businesses in your niche to create mutually beneficial partnerships. These relationships can help you reach new customers and expand your brand presence.
Improve supplier relationships: Strengthening relationships with your suppliers can lead to better pricing, improved product quality, and faster shipping times. Regular communication and feedback can foster a strong and lasting partnership.
Outsource tasks: As your business grows, consider outsourcing tasks like customer service, order processing, or content creation. This will allow you to focus on high-level strategies and business growth.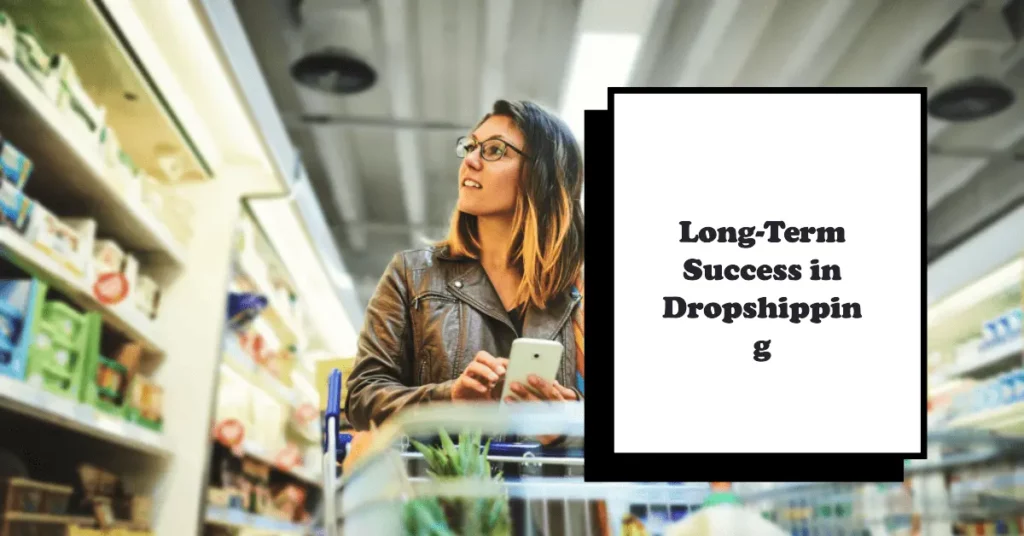 Tips for Long-Term Success in Dropshipping
To ensure the long-term success of your dropshipping business, keep the following tips in mind:
Continuously analyze your market: Stay informed about market trends, customer preferences, and competitor strategies. Regularly assess your product offerings, pricing, and marketing tactics to maintain a competitive edge.
Focus on customer satisfaction: Prioritize exceptional customer service and invest in building long-term relationships with your customers. Encourage feedback and address any concerns promptly.
Monitor supplier performance: Evaluate your suppliers regularly to ensure they meet your standards for product quality, shipping times, and customer service. Maintain open communication and address any issues as they arise.
Stay adaptable: Be prepared to pivot your business strategy, product offerings, or marketing tactics in response to changes in the market or customer preferences. Being adaptable will help you stay relevant and successful in the dynamic world of e-commerce.
Invest in personal development: Continuously improve your knowledge and skills by participating in industry conferences, networking events, or online courses. Staying informed and up-to-date will help you make better decisions and keep your business on the path to success.
By staying focused, adaptable, and committed to your dropshipping business, you can build a profitable and sustainable operation that will thrive for years to come.
Challenges and Risks of Dropshipping
Dropshipping businesses face several challenges and risks, but with careful planning and execution, you can mitigate these issues and achieve success. Some common challenges and risks include:
Inventory management: Since you don't hold the inventory, it can be challenging to keep track of stock levels and avoid overselling items. Regular communication with suppliers and using inventory management software can help.
Shipping and fulfillment: Coordinating shipping and fulfillment with multiple suppliers can be complex. Establish clear communication channels and procedures with your suppliers to minimize issues.
Customer service: Providing exceptional customer service can be difficult when you don't have direct control over the fulfillment process. Develop strategies for addressing customer concerns, and work closely with your suppliers to ensure timely and accurate order fulfillment.
Quality control: Ensuring product quality can be challenging when you don't physically handle the items. Request samples from suppliers and consider using a third-party inspection service to maintain quality standards.
Fraud: Be vigilant in identifying and dealing with potential fraudsters, both among customers and suppliers. Implement security measures to protect your business and customer information.
By recognizing and addressing these challenges, you can build a successful and profitable dropshipping
Conclusion
Recap of Essential Points
In this comprehensive guide, we have explored various aspects of starting and running a successful dropshipping business. From choosing a niche and finding the right products to working with trustworthy suppliers and optimizing your online store, we have covered all the bases to help you create a thriving drop-shipping venture.
Emphasizing the Importance of a Strategic Approach to Dropshipping
It is crucial to adopt a strategic approach to your dropshipping business, focusing on effective marketing strategies, upselling and cross-selling, and improving customer service. By paying attention to details and continuously refining your processes, you can ensure the long-term success and profitability of your business.
Encouragement for Aspiring Dropshipping Entrepreneurs
Embarking on a dropshipping journey might seem daunting, but with the right tools, resources, and mindset, you can overcome the challenges and risks associated with this business model. Be prepared to learn, adapt, and grow as you navigate the dropshipping landscape.
Final Words on the Potential and Rewards of a Well-Executed Dropshipping Business
When executed well, a dropshipping business can offer you the opportunity to create a profitable and scalable source of income. By leveraging the flexibility and global reach of e-commerce platforms, you can build a successful and rewarding business that meets the needs of your target market.
Remember to use our key takeaways as a roadmap for your dropshipping journey and explore related resources to further enhance your knowledge and skills in the world of e-commerce.
Drop-Shipping FAQs