Renting out your car on Turo can be a lucrative way to generate passive income while your vehicle sits idle. In this comprehensive guide, we will answer common questions and provide valuable insights into the process of renting out your car on Turo. From understanding the financial aspects to managing rentals and ensuring the safety of your vehicle, we'll cover it all. So, let's dive in and explore the world of Turo car rentals!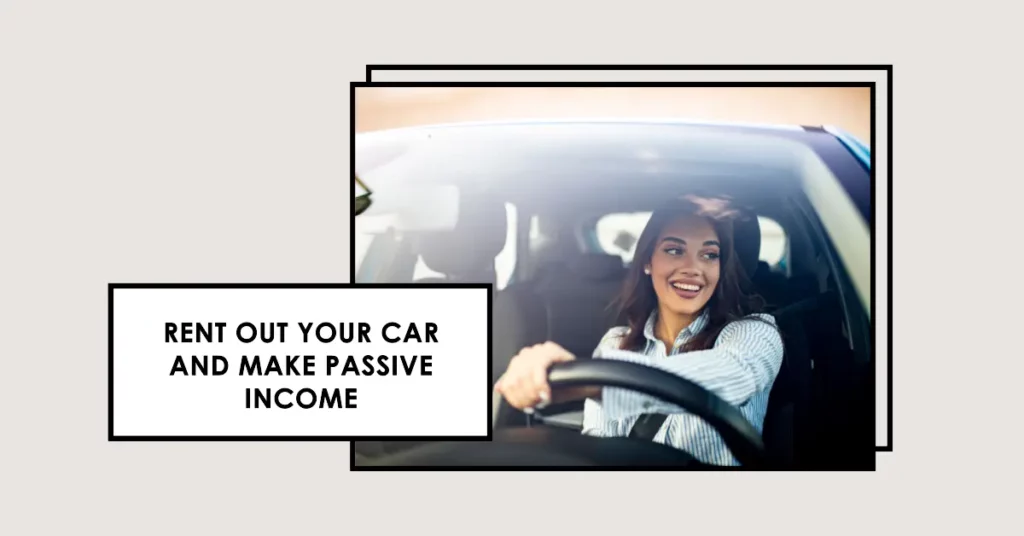 How Turo Works
Before diving into the details, let's get a clear understanding of how Turo works as a platform for renting out cars. Turo is an online marketplace that connects car owners with potential renters. Here's an overview of the process:
Car Listing: As a car owner, you create a listing for your vehicle on Turo. This includes providing detailed information about the car, such as its make, model, year, and features.
Availability and Pricing: You set the availability and pricing for your car rental. Turo offers flexibility, allowing you to choose specific dates and times when your car is available for rent. Additionally, you can set your own rental price based on factors like demand, location, and the type of vehicle.
Renters' Requests: Potential renters browse through the available cars on Turo and submit rental requests for specific dates. They can also send messages to ask questions or clarify details about your car.
Screening and Approval: As the car owner, you have the option to review and screen the potential renters. This step helps ensure that you select reliable and trustworthy individuals to rent your vehicle.
Handoff and Rental Period: Once a rental request is approved, you coordinate with the renter for the handoff of the car. This usually involves meeting at a designated location to exchange the keys and provide a brief overview of the vehicle. The rental period begins, and the renter can enjoy using your car.
Returning the Car: At the end of the rental period, the renter returns the car to the agreed-upon location. You inspect the vehicle for any damages or issues, and if everything is in order, the rental is completed.
Payment and Earnings: Turo handles the payment process, collecting the rental fee from the renter and deducting any applicable fees. Your earnings are then transferred to your designated bank account.
Understanding the overall process is crucial for a smooth experience as a Turo car owner. Now, let's explore the financial aspects of renting out your car on Turo.
Financial Aspects of Renting on Turo
Renting out your car on Turo can be a lucrative way to generate passive income. However, it's essential to have a clear understanding of the financial aspects involved. Let's explore the key considerations:
Potential Income from Turo Rentals
The amount of money you can make by renting out your car on Turo depends on several factors. Here are some considerations:
Car Type: Certain car types, such as luxury or unique vehicles, tend to command higher rental prices. It's important to research the demand for specific car models to maximize your earnings.
Location: The demand for rental cars can vary based on the location. If you live in a popular tourist destination or a city with high demand for temporary transportation, you may have more rental opportunities and potentially higher earnings.
Availability: The more available your car is for rent, the greater the potential for earning income. However, you should also consider your personal usage requirements and strike a balance between availability and your own needs.
Pricing Strategy: Setting an appropriate rental price is crucial for attracting renters while ensuring you receive fair compensation for your vehicle. Take into account factors such as market rates, the condition of your car, and any additional features or services you offer.
It's important to note that while Turo can provide a steady stream of income, it may not be consistent throughout the year. Rental demand tends to fluctuate based on seasons, holidays, and local events. Being mindful of these fluctuations can help you plan and optimize your earning potential.
Recommend: Passive Income from Selling Stock Photos Online: A Comprehensive Guide
Factors Influencing Earnings
In addition to the factors mentioned above, there are other considerations that can impact your earnings:
Utilization Rate: The utilization rate refers to the percentage of time your car is rented out compared to the total available time. Maximizing your utilization rate by ensuring your car is rented frequently can significantly boost your overall earnings.
Reviews and Ratings: Positive reviews and high ratings from previous renters can enhance your car's reputation on the platform. This, in turn, can attract more potential renters and increase the likelihood of bookings.
Operating Costs: While earning income from renting out your car, it's essential to account for any associated operating costs. These may include insurance premiums, regular maintenance, cleaning fees, and administrative expenses. Subtracting these costs from your earnings will give you a clearer picture of your net income.
Tax Implications and Considerations
Renting out your car on Turo has tax implications that you should be aware of. Here are a few considerations:
Rental Income: The income you generate from renting out your car on Turo is generally considered taxable. It's essential to consult with a tax professional or research the tax regulations specific to your location to understand your tax obligations.
Deductible Expenses: Some expenses related to your Turo car rental may be deductible for tax purposes. These can include maintenance costs, insurance premiums, cleaning fees, and certain administrative expenses. Keeping detailed records of these expenses will be valuable during tax season.
Local Regulations: Certain jurisdictions may have specific regulations or requirements for car owners who engage in short-term rentals. Familiarize yourself with any local laws or ordinances that may apply to you to ensure compliance and avoid any potential penalties.
Understanding the financial aspects of renting out your car on Turo is crucial for setting realistic expectations and optimizing your earnings. Now, let's move on to the next section, where we'll discuss how to create an appealing car listing and prepare your vehicle for rentals.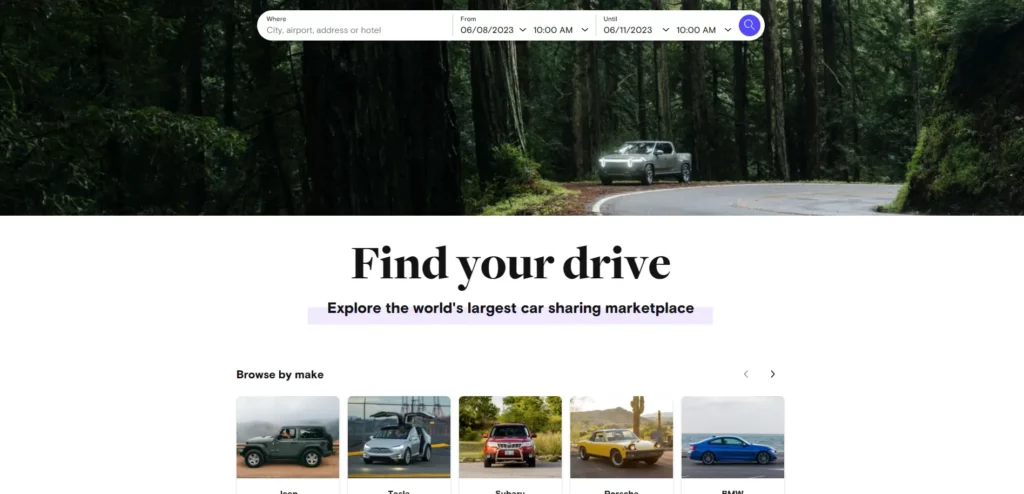 Listing and Preparing Your Car
When it comes to renting out your car on Turo, creating an attractive car listing is vital to attract potential renters. Here are some key steps to follow when listing and preparing your car:
Creating an Appealing Car Listing on Turo
A well-crafted listing can make a significant difference in attracting renters. Consider the following tips when creating your car listing:
Accurate and Detailed Description: Provide a comprehensive and honest description of your car. Include essential details such as the make, model, year, mileage, available features, and any unique selling points. Transparency builds trust with potential renters.
Clear and Engaging Photos: Capture high-quality photos of your car from various angles. Highlight its exterior, interior, and any notable features. Clean and well-lit photos can make your listing stand out and create a positive first impression.
Pricing and Availability: Set competitive and realistic prices based on market rates, the condition of your car, and its demand. Keep your availability calendar up to date to avoid conflicts and manage renters' expectations effectively.
Highlight Unique Features: If your car has any special features or amenities, such as built-in GPS, Bluetooth connectivity, or advanced safety systems, make sure to highlight them in your listing. Unique features can attract renters looking for specific functionalities.
Be Responsive: Promptly respond to inquiries and messages from potential renters. Being accessible and responsive helps build trust and increases the likelihood of securing bookings.
Optimizing Your Car Description, Pricing, and Availability
In addition to the basic listing components, consider the following strategies to optimize your car description, pricing, and availability:
Write an Engaging Description: Use descriptive language to create an engaging car description. Highlight the benefits of renting your car, such as comfort, fuel efficiency, or its suitability for specific purposes (e.g., road trips, city driving). Emphasize how your car can enhance the renter's experience.
Competitive Pricing: Research similar listings in your area to determine competitive pricing. Setting your rental price too high may deter potential renters, while pricing it too low could undervalue your vehicle. Strike a balance that reflects your car's value and attracts renters.
Flexible Availability: Consider offering flexible pick-up and drop-off options to accommodate renters' schedules. Flexibility can make your listing more attractive, especially for travelers with specific time constraints or unusual hours of arrival and departure.
Seasonal Pricing Adjustments: Adjust your pricing based on seasonal demand. For example, during peak vacation seasons or holidays, you can slightly increase your rental rates to maximize your earnings. Conversely, lower rates during off-peak periods may attract more bookings.
Taking High-Quality Photos to Showcase Your Vehicle
High-quality photos play a crucial role in attracting potential renters. Follow these tips to capture captivating photos of your car:
Clean Your Car: Thoroughly clean both the exterior and interior of your vehicle before taking photos. A well-maintained and clean car is more likely to leave a positive impression on potential renters.
Choose the Right Location: Find an appealing location to capture your car's photos. Consider scenic spots, open spaces, or places that reflect the type of experience your car offers (e.g., urban environments for city cars or natural landscapes for adventure vehicles).
Capture Key Features: Take detailed shots of your car's exterior, focusing on its unique design elements or any modifications. Inside the car, capture shots that showcase the seating, dashboard, and any special features. Use different angles to provide a comprehensive view.
Utilize Natural Light: Whenever possible, take photos during daylight hours to maximize natural lighting. Well-lit photos tend to look more appealing and showcase your car's details more effectively.
Remember, the goal is to present your car in the best possible light and attract potential renters. By creating an appealing listing, optimizing your description and pricing, and capturing high-quality photos, you increase your chances of attracting interested renters.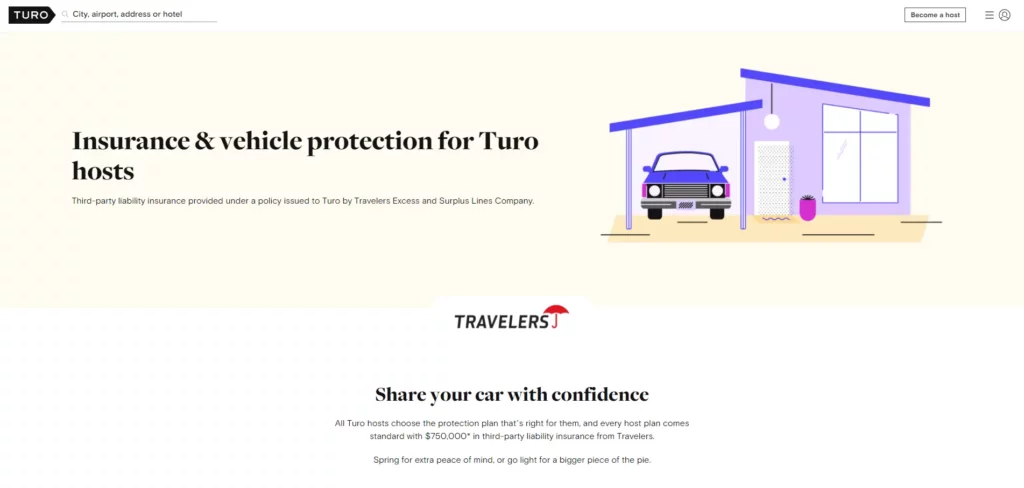 Insurance and Safety on Turo
Ensuring proper insurance coverage and prioritizing safety measures are essential when renting out your car on Turo. Let's delve into the key aspects you need to consider.
Understanding Turo's Insurance Coverage for Car Owners
Turo provides insurance coverage for car owners and renters, offering peace of mind during the rental period. Here's an overview of Turo's insurance coverage:
Liability Insurance: Turo provides liability insurance to protect you against claims from third parties for bodily injury or property damage that occur during the rental period. This coverage is provided up to the liability limits specified in the insurance plan you choose.
Physical Damage Protection: Turo offers physical damage protection for your car. This coverage includes comprehensive and collision insurance, protecting your vehicle against damages caused by accidents, theft, vandalism, and other covered perils. Deductibles may apply, depending on the plan you select.
Decline Insurance Option: If you have your own comprehensive and collision coverage, you can choose to decline Turo's insurance. However, it's important to review your existing policy to ensure it covers rental vehicles and provides adequate protection during Turo rentals.
It's crucial to carefully review Turo's insurance options and understand the terms and conditions. If you have any questions or concerns, don't hesitate to reach out to Turo's customer support for clarification.
Additional Insurance Options and Considerations
While Turo provides insurance coverage, you may also consider additional options to further protect yourself and your vehicle:
Commercial Rental Insurance: If you plan to rent out your car frequently, you might explore commercial rental insurance options. These policies are specifically designed for car-sharing or rental activities and may offer more comprehensive coverage.
Personal Umbrella Policy: Consider obtaining a personal umbrella policy, which provides additional liability coverage beyond what is offered by Turo or your existing insurance. An umbrella policy can offer extra protection in case of major accidents or claims.
Rental Car Protection Plans: If you choose to decline Turo's insurance coverage and rely on your existing policy, review the rental car coverage provided by your insurer. Ensure it extends to rental vehicles used for car-sharing activities to avoid any potential coverage gaps.
Remember, the insurance landscape can be complex, so it's important to consult with an insurance professional or agent to fully understand your options and ensure you have adequate coverage during Turo rentals.
Ensuring the Safety and Security of Your Car During Rentals
Prioritizing safety measures not only protects your vehicle but also enhances the renting experience for both you and the renters. Consider the following steps to ensure the safety and security of your car:
Regular Maintenance: Maintain a consistent maintenance schedule for your vehicle. Regularly check and service the brakes, tires, fluids, lights, and other critical components to ensure your car is in optimal condition for renters.
Safety Features: Ensure that all safety features of your car are functional. From airbags and seatbelts to traction control and anti-lock braking systems, these features play a vital role in keeping renters safe.
Cleaning and Sanitization: Thoroughly clean and sanitize your car before each rental. Pay special attention to high-touch areas such as the steering wheel, door handles, and dashboard. Providing a clean and hygienic environment is essential, especially in the current context.
Emergency Roadside Assistance: Consider subscribing to a roadside assistance service or providing renters with information about available services in case of emergencies. This adds an extra layer of support and peace of mind for both you and the renters.
Clear Instructions and Guidelines: Provide renters with clear instructions on how to operate your car, including any unique features or quirks. Share guidelines for fueling, parking, and any specific requirements you have to ensure a smooth rental experience.
By prioritizing insurance coverage, implementing safety measures, and maintaining open communication with renters, you can create a secure and positive environment for everyone involved in the rental process.
With the foundation of insurance and safety in place, let's explore the requirements and restrictions for car owners who wish to rent out their vehicles on Turo.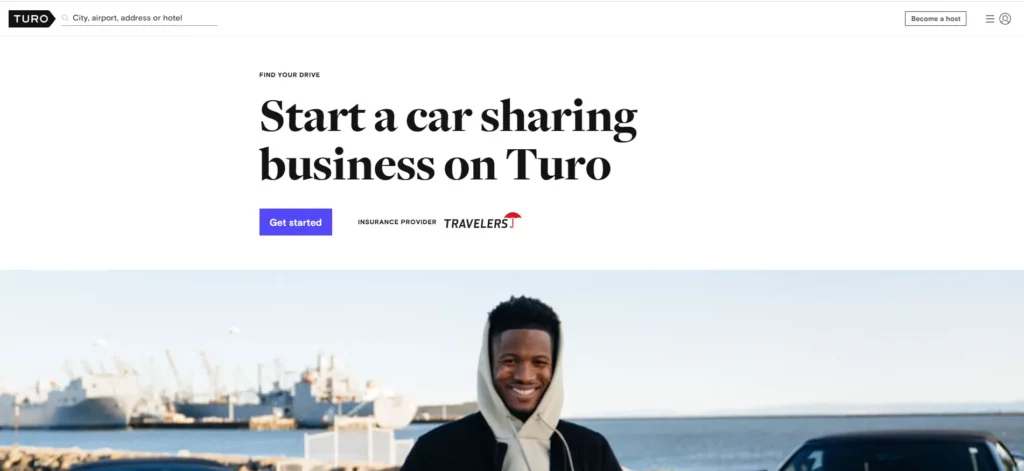 Requirements and Restrictions for Car Owners
Turo has specific requirements and restrictions for car owners looking to rent out their vehicles. It's essential to understand these guidelines to ensure compliance and a seamless experience on the platform. Let's explore the key considerations:
Eligibility Criteria for Renting Out Your Car on Turo
To be eligible to list your car on Turo, you typically need to meet the following criteria:
Age Requirement: You must be at least 21 years old to rent out your car on Turo. However, some regions or vehicle types may have higher age requirements. Review the specific regulations for your location to ensure compliance.
Driving Record: A clean driving record is usually required to list your car on Turo. Violations such as DUI convictions, major accidents, or excessive traffic violations may disqualify you from renting out your vehicle.
Ownership and Registration: You must be the legal owner of the vehicle you intend to rent out and possess a valid vehicle registration. Ensure that your registration is up to date and complies with local regulations.
Insurance Requirements: Turo requires car owners to maintain auto insurance that meets their specified requirements. This typically includes liability coverage and comprehensive and collision coverage for physical damage.
It's crucial to review Turo's eligibility requirements and consult with their guidelines to ensure you meet all the necessary criteria. Failure to comply with the platform's requirements may result in restrictions or limitations on your ability to rent out your car.
Leased, Financed, or Co-owned Cars: What You Need to Know
If your car is leased, financed, or co-owned, there are additional considerations to keep in mind:
Leased Cars: Review your lease agreement to determine if subleasing or renting out the vehicle is permitted. Some leases may restrict subleasing, so it's important to understand the terms before proceeding.
Financed Cars: If your car is still under a financing agreement, consult with your lender to ensure that renting out the vehicle complies with the terms of your financing contract. Some financing agreements may have restrictions on commercial use or car-sharing activities.
Co-owned Cars: If you co-own the vehicle with someone else, ensure that all co-owners are in agreement and have a clear understanding of the rental arrangement. It's crucial to have proper consent from all parties involved before listing the car on Turo.
Understanding the implications and potential restrictions associated with leased, financed, or co-owned cars is essential to avoid any contractual or legal issues. Review your agreements and consult with the relevant parties to ensure compliance.
Local Regulations and Permit Requirements
In addition to Turo's requirements, local regulations and permit requirements may apply to car owners engaged in short-term rentals. Consider the following:
City or Municipality Regulations: Some cities or municipalities have specific regulations or permits for short-term rentals. Familiarize yourself with the local laws and requirements in your area to ensure compliance.
Permit or Licensing Requirements: Certain locations may require car owners to obtain permits or licenses to engage in car-sharing or short-term rentals. Research the local regulations to determine if any additional permits are necessary.
Zoning Restrictions: Check if your residential area or property is subject to any zoning restrictions that prohibit or limit short-term rentals. Homeowner associations or rental restrictions may also apply. Understanding these restrictions is crucial to avoid any conflicts or violations.
It's essential to conduct thorough research and review the specific requirements and regulations in your area. Compliance with local laws and regulations is vital to ensure a smooth and legal car rental operation.
Recommend: Line Editing in Freelance Writing: How to Improve Your Craft and Make Passive Income
Key Takeaways
After exploring the process, financial aspects, listing and preparation, insurance and safety, and requirements for renting out your car on Turo, let's summarize the key takeaways:
Renting out your car on Turo can be a profitable way to generate passive income.
Consider factors such as car type, location, availability, and pricing strategy when determining your potential earnings.
Understand the factors that influence your earnings, such as utilization rate, reviews and ratings, and operating costs.
Be aware of the tax implications and deductions related to renting out your car on Turo.
Create an appealing car listing with accurate descriptions, clear photos, competitive pricing, and flexible availability.
Review Turo's insurance coverage and consider additional insurance options for comprehensive protection.
Prioritize safety measures, regular maintenance, cleaning, and clear instructions to ensure a safe and secure rental experience.
Familiarize yourself with Turo's eligibility criteria, as well as any restrictions or requirements for leased, financed, or co-owned cars.
Research and comply with local regulations, permits, and zoning restrictions that apply to car owners engaged in short-term rentals.
Renting out your car on Turo can provide a valuable source of income while allowing you to maximize the utility of your vehicle. By understanding the process, taking necessary precautions, and complying with all requirements, you can embark on a successful and rewarding car rental journey.