Welcome to the world of print-on-demand products, where creativity meets entrepreneurship! This comprehensive guide will walk you through the process of creating and selling print-on-demand products like t-shirts and mugs. Whether you're a budding artist, an aspiring entrepreneur, or simply looking to explore a new business venture, this article is packed with valuable insights, practical tips, and step-by-step guidance to help you succeed in the exciting world of print-on-demand.
Don't forget to read other series of the 101 passive income ideas. And thanks for all the feedback from our previous edition Renting Out Your Car on Turo to Make Passive Income.
Key Takeaways
Identify your niche and target audience for better market positioning.
Choose the right print-on-demand platform that aligns with your business goals.
Master the basics of design and optimize artwork for printing.
Navigate legal considerations by understanding copyright and trademark laws.
Manage operations and logistics efficiently, including packaging and fulfillment.
Implement effective pricing, marketing, and sales strategies to attract customers.
Focus on delivering exceptional customer experiences and support.
Explore opportunities to scale and expand your business through partnerships and new sales channels.
Overcome challenges by differentiating your brand and staying adaptable.
Continuously learn and adapt to industry trends to stay ahead of the competition.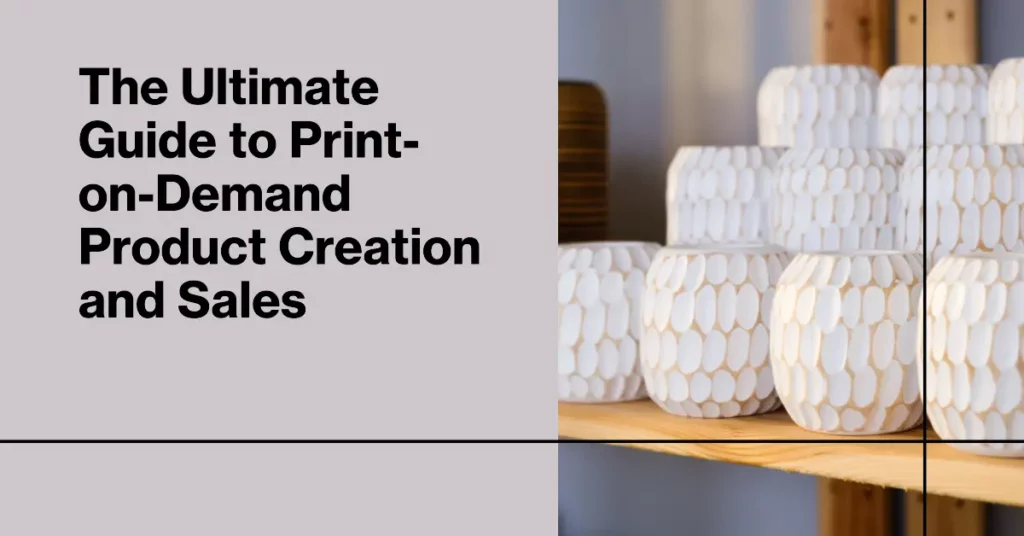 Getting Started with Print-on-Demand Products
So, you're ready to dive into the world of print-on-demand products. Here's how to get started:
Define Your Niche: Before venturing into the print-on-demand market, it's essential to define your target audience and niche. Identify the interests, preferences, and demographics of your potential customers.
Choose the Right Platform: Selecting the right platform for selling your print-on-demand products is crucial. Consider factors such as ease of use, product variety, shipping options, and integration with e-commerce platforms. Some popular platforms include:
Create Captivating Designs: Design is at the heart of print-on-demand products. Here are some tips to create captivating designs:

Understand your target audience's preferences and design styles.
Use design software like Adobe Photoshop or Canva to bring your ideas to life.
Experiment with colors, typography, and visuals to make your designs stand out.
Designing and Creating Print-on-Demand Products
Now that you've laid the groundwork, let's explore the process of designing and creating your print-on-demand products:
Design Best Practices: Designing for print-on-demand products requires attention to detail and understanding of the medium. Here are some best practices:

Ensure your designs have high resolution and are suitable for different print sizes.
Optimize designs for both light and dark-colored products.
Keep the design elements within the safe print area to avoid cropping.

Printing Methods: Print-on-demand products can be created using various printing methods. Some commonly used techniques include:

Direct-to-Garment (DTG) Printing: Ideal for detailed and colorful designs on t-shirts.
Sublimation Printing: Suitable for mugs, apparel, and other polyester-based products.
Screen Printing: A versatile method for bulk orders and vibrant colors.

It's crucial to understand the pros and cons of each method and choose the one that aligns with your product goals and budget.
Ensuring Quality: Quality is paramount when it comes to print-on-demand products. Consider the following factors to ensure high-quality products:

Choose a reputable print-on-demand provider known for their print quality and durability.
Request samples to evaluate the printing, material, and overall product quality.
Read customer reviews and feedback about the print-on-demand provider before making a decision.

Mockups and Product Photography: Visual presentation plays a significant role in selling print-on-demand products. Here's how you can create enticing mockups and product photographs:

Utilize mockup generators to showcase your designs on different products and angles.
Invest in good lighting and photography equipment to capture professional product images.
Edit and enhance your product photographs using software like Adobe Photoshop or Lightroom.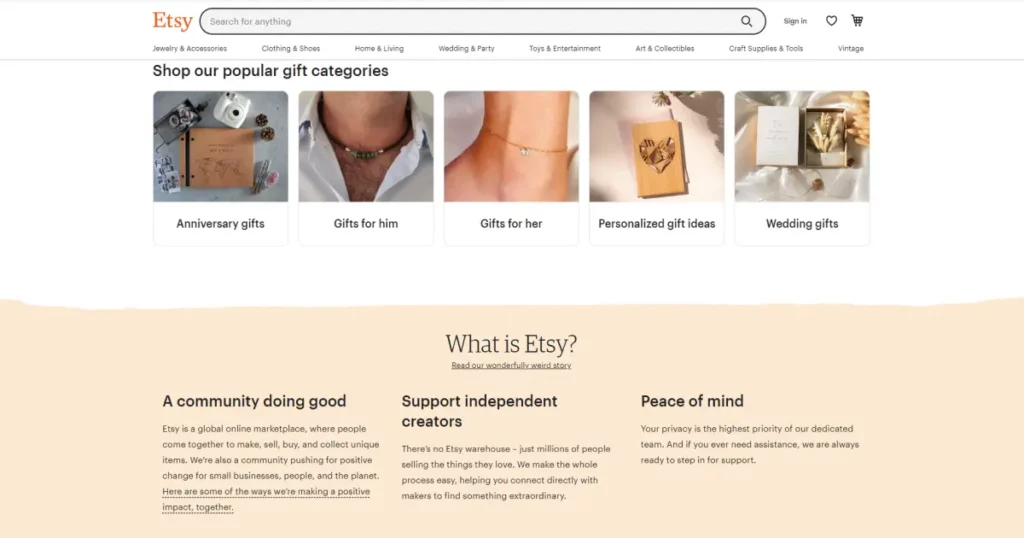 Navigating Legal and Copyright Considerations
When creating and selling print-on-demand products, it's vital to navigate legal and copyright considerations. Here's what you need to know:
Copyright Basics: Copyright laws protect original artistic works. As a print-on-demand seller, you should:

Create original designs or use licensed artwork that grants you the right to reproduce and sell.
Avoid using copyrighted images, characters, or logos without obtaining proper permission.

Trademark Considerations: Trademarks protect brand names, logos, and slogans. To avoid trademark infringement:

Conduct thorough research to ensure your designs and product names don't infringe on existing trademarks.
Consult with a legal professional to ensure your designs comply with trademark laws.

Licensed Characters and Logos: Using licensed characters or logos requires permission from the intellectual property owner. Here's what you need to keep in mind:

Contact the rights holder and obtain a license agreement before using licensed characters or logos.
Familiarize yourself with the terms and restrictions outlined in the license agreement.

Intellectual Property Rights Protection: Protect your own intellectual property rights by:

Trademarking your brand name and logo, if applicable.
Applying for design patents for unique and original designs.

Remember, it's essential to consult with a legal professional to ensure full compliance with intellectual property laws.
Managing Operations and Logistics
Successfully managing the operations and logistics of your print-on-demand business is crucial for smooth and efficient functioning. Let's explore some key aspects:
Packaging and Shipping Options: Packaging and shipping play a vital role in delivering a positive customer experience. Consider the following:

Choose appropriate packaging materials that protect your products during transit.
Research shipping carriers to find the best rates and options for your target market.

Fulfillment Services: Utilizing fulfillment services can simplify your operations. Here's how they can benefit your print-on-demand business:

Streamlined order processing, printing, packaging, and shipping.
Access to a wide range of products and printing options.
Time and cost savings, allow you to focus on other aspects of your business.

Inventory Management: Proper inventory management ensures you can fulfill orders promptly. Consider these tips:

Monitor stock levels and reorder products in advance to avoid stockouts.
Utilize inventory management software to track and manage your product inventory.

Effective inventory management ensures that you can meet customer demand and reduce the risk of overselling or underselling.
Quality Control: Maintaining product quality is crucial for customer satisfaction. Implement these quality control measures:

Regularly inspect samples and products received from your print-on-demand provider.
Address any quality issues promptly and communicate with your provider for resolution.
By effectively managing your operations and logistics, you can provide a seamless experience for your customers and build a positive reputation for your print-on-demand business.
Pricing, Marketing, and Sales Strategies
Pricing, marketing, and sales strategies play a vital role in driving the success of your print-on-demand business. Let's explore some effective strategies:
Pricing Strategies: Determining the right price for your print-on-demand products can be challenging. Consider these pricing strategies:

Cost-based Pricing: Calculate the cost of production, including printing, packaging, and shipping, and add a profit margin.Competitive Pricing: Research your competitors' prices and adjust your pricing accordingly.Value-based Pricing: Consider the perceived value of your products to your target audience and price accordingly.

It's important to strike a balance between profitability and competitiveness when setting your prices.
Marketing Techniques: Effectively marketing your print-on-demand products is key to reaching your target audience. Consider these techniques:

Social Media Marketing: Leverage platforms like Instagram, Facebook, and Pinterest to showcase your products and engage with your audience.
Influencer Marketing: Collaborate with influencers in your niche to promote your products to their followers.
Content Marketing: Create valuable content, such as blog posts or videos, that educate and inspire your target audience.

Sales Strategies: Encourage sales and conversions with these effective strategies:

Limited-Time Offers: Create a sense of urgency by offering limited-time discounts or promotions.
Cross-Selling and Upselling: Suggest related products or offer product bundles to increase the average order value.
Customer Loyalty Programs: Reward repeat customers with exclusive discounts or special perks.

Implementing these sales strategies can help boost your revenue and build a loyal customer base.
Customer Experience and Support
Providing exceptional customer experience and support is crucial for building customer loyalty and driving repeat sales. Here's how you can achieve it:
Effective Communication: Establish clear lines of communication with your customers through various channels, including:

Promptly responding to customer inquiries and providing helpful information.
Personalizing your communication to make customers feel valued and heard.

Handling Returns and Refunds: Addressing returns and refunds professionally and efficiently is essential. Consider these steps:

Clearly communicate your return and refund policy on your website.
Streamline the return process and provide clear instructions for customers.

Custom Requests and Personalization: Embrace custom requests and personalized orders to cater to individual customer preferences:

Offer customization options, such as personalized names or messages on your products.
Clearly communicate any limitations or additional charges associated with custom requests.

Leveraging Customer Reviews and Testimonials: Positive reviews and testimonials can significantly impact your business. Consider these strategies:

Encourage satisfied customers to leave reviews and testimonials on your website or review platforms.
Showcase positive reviews and testimonials on your website and social media to build trust.
By prioritizing customer experience and support, you can foster strong relationships with your customers and enhance your brand reputation.
Scaling and Expanding Your Print-on-Demand Business
As your print-on-demand business grows, you may consider scaling and expanding your operations. Here are some strategies to consider:
Strategic Partnerships: Collaborate with complementary brands or influencers to expand your reach and customer base.
Diversifying Product Range: Expand your product offerings to cater to different customer preferences. Consider adding new product categories or exploring niche markets.
Exploring Additional Sales Channels: Expand your presence by selling on multiple platforms or opening your own online store.
Investing in Marketing and Advertising: Allocate resources to targeted marketing campaigns and advertising efforts to reach a wider audience.
By implementing these strategies, you can scale your business and tap into new opportunities in the print-on-demand market.
Overcoming Challenges and Pitfalls
Building a successful print-on-demand business comes with its fair share of challenges. Here's how you can overcome them:
Competitive Market: Stay current with industry trends, constantly innovate your designs, and focus on your unique value proposition to stand out from the competition.
Customer Acquisition: Implement effective marketing strategies to reach your target audience and drive traffic to your store.
Managing Workload: As your business grows, consider outsourcing tasks or hiring additional help to manage your workload effectively.
Adapting to Market Changes: Continuously monitor market trends and adapt your product offerings and marketing strategies accordingly.
By anticipating and proactively addressing these challenges, you can navigate the print-on-demand landscape more effectively.
Conclusion
Congratulations! You've now comprehensively understood how to create and sell print-on-demand products successfully. Remember to combine your creativity, business acumen, and the tips outlined in this guide to build a thriving print-on-demand business. Embrace the opportunities, overcome the challenges, and continue learning and adapting as you embark on this exciting entrepreneurial journey.