In a world where communication knows no bounds, translation services have become an essential bridge connecting diverse cultures and enabling global interactions. With the rapid advancement of technology, the provision of language services has transitioned from traditional in-person encounters to the online realm. This evolution has opened up new horizons and brought forth numerous benefits for both translators and clients alike.
Key Takeaways
Online translation services offer accessibility, efficiency, and global reach.
Essential qualifications include language proficiency, subject matter expertise, and strong communication skills.
Common platforms and tools for online language services include CAT tools and machine translation engines.
Effective marketing strategies involve SEO optimization, social media leverage, and content marketing.
Challenges include competition and credibility, while opportunities lie in specialization and collaboration.
Confidentiality and data security are ensured through secure file transfer and robust data protection.
Strategies for success include specialization, exceptional customer service, and networking.
Advantages of online translation include convenience, cost-effectiveness, scalability, and access to a global talent pool.
Pricing models include per-word, hourly rates, and fixed project-based pricing.
Ensuring accuracy and quality requires translation memory tools and rigorous proofreading.
Emerging trends include neural machine translation and artificial intelligence.
Handling different file formats and document types requires knowledge of compatible tools and terminology.
Ethical considerations include confidentiality, cultural sensitivity, accuracy, and ethical decision-making.
Effective communication involves active listening, progress updates, and prompt response to queries.
Meeting deadlines and delivering timely translations require efficient project management and time-saving tools.
Adapting to different industries requires understanding terminology and localization requirements.
Pitfalls include credibility, competition, pricing challenges, and workflow management.
Cultural understanding and localization are crucial for accurate and culturally sensitive translations.
Valuable resources include online dictionaries, translation memory tools, and training platforms.
Building professional networks through partnerships and collaboration leads to growth and opportunities.
Managing client expectations involves clear guidelines, thorough briefings, and transparent communication.
Ensuring client satisfaction requires prompt responses, feedback incorporation, and quality assurance.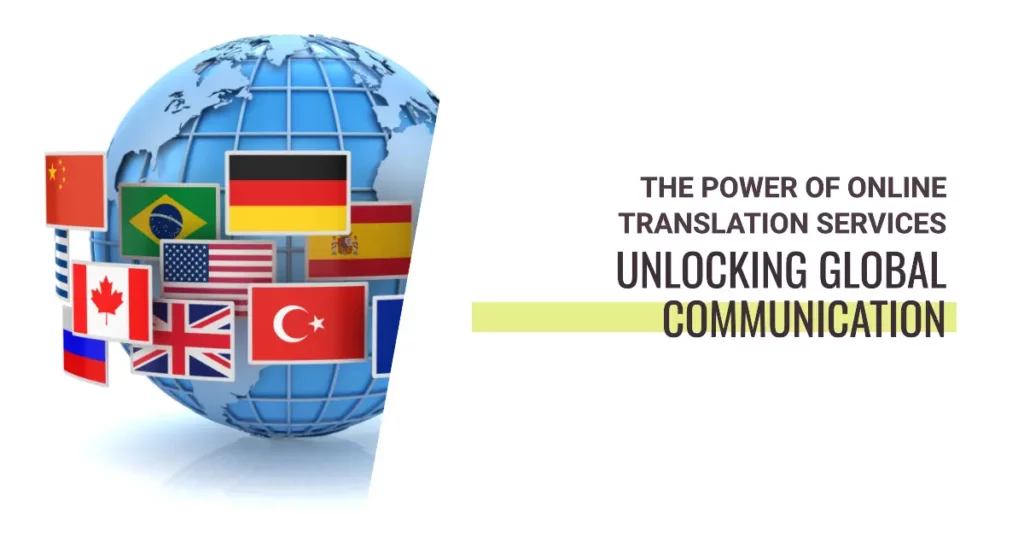 Definition and Significance of Translation Services
Translation services encompass the art of converting written or spoken content from one language to another while preserving its meaning, context, and cultural nuances. They play a vital role in breaking down language barriers and facilitating effective communication on a global scale.
The significance of translation services cannot be overstated. They enable businesses to expand their reach, foster international collaborations, and tap into new markets. Moreover, translation services serve as a gateway for individuals to access information, literature, and other valuable resources in their native languages.
Qualifications and Tools for Online Translation Services
To excel in the realm of online translation services, certain qualifications and tools are essential.
Essential qualifications for online translators
Proficiency in multiple languages: Online translators must possess a deep understanding of both the source and target languages to ensure accurate and meaningful translations.
Cultural knowledge: An in-depth awareness of the cultural nuances and customs associated with the languages being translated is crucial for producing culturally sensitive and contextually appropriate translations.
Subject matter expertise: Specialized knowledge in various domains, such as legal, medical, technical, or marketing, allows translators to provide accurate and industry-specific translations.
Strong research skills: Online translators must possess excellent research skills to ensure accurate terminology and up-to-date knowledge in their areas of expertise.
Adaptability and continuous learning: As language and technology evolve, online translators need to adapt and embrace new tools, techniques, and industry developments to deliver high-quality translations.
Commonly used platforms and tools for online language services
Online translation services rely on various platforms and tools that enhance productivity and streamline the translation process. Some popular tools include:
| Tool | Description |
| --- | --- |
| Computer-assisted | CAT tools like SDL Trados, memoQ, and Wordfast aid translators by providing translation |
| Translation (CAT) Tools | memory, terminology management, and other features that improve consistency and efficiency. |
| Machine Translation (MT) | MT systems such as Google Translate and DeepL offer quick translations, but they often require |
| Systems | human post-editing to ensure accuracy and naturalness. |
| Translation Management | TMS platforms like Smartling and Memsource help manage translation projects, automate |
| Systems (TMS) | workflows, track progress, and facilitate collaboration between translators and clients. |
| Communication Tools | Communication platforms like Slack, Zoom, and Microsoft Teams facilitate real-time |
| | collaboration and enable seamless communication between translators and clients. |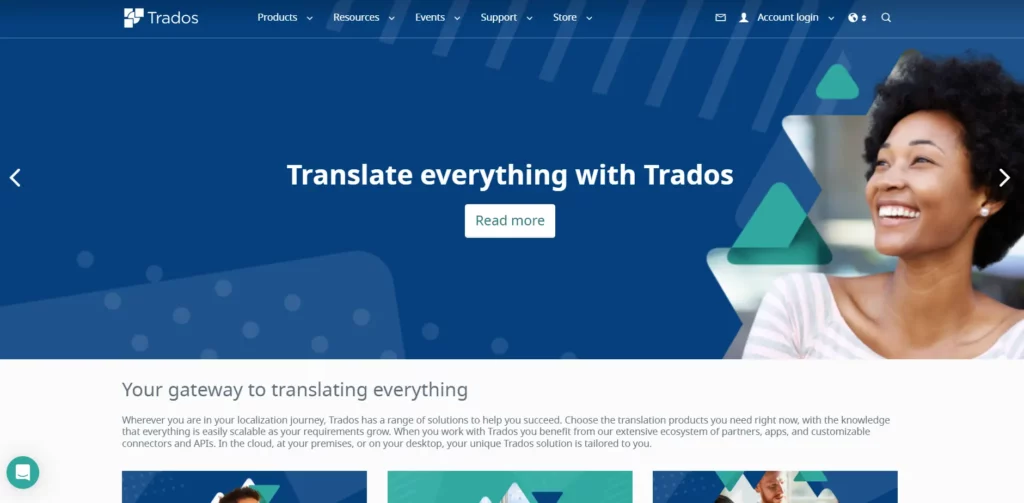 Marketing and Promoting Online Translation Services
Marketing online translation services effectively requires strategic planning and implementation. Here are some strategies to boost visibility and attract potential clients:
Strategies for effectively marketing online translation services
Define your target audience: Identify the specific industries, markets, or demographics you want to cater to. Tailor your marketing efforts to appeal to their needs and preferences.
Create a professional website: Establish an online presence with a user-friendly website that showcases your services, expertise, and client testimonials. Optimize it for search engines to improve visibility.
Utilize social media: Engage with potential clients through social media platforms like LinkedIn, Twitter, and Facebook. Share informative content, industry insights, and success stories to build credibility and trust.
Leverage content marketing: Publish informative articles, blog posts, and case studies that highlight your expertise and demonstrate the value you bring to clients. Optimize your content with relevant keywords for search engine optimization.
Network and collaborate: Attend industry conferences, webinars, and networking events to connect with potential clients, industry experts, and fellow translators. Collaborate on projects to expand your reach and gain credibility.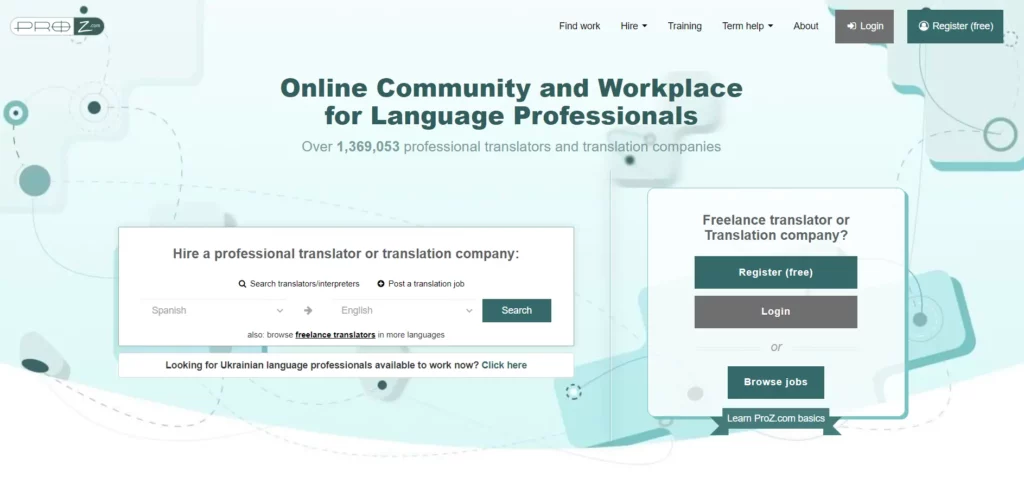 Promoting online language services through digital channels
Digital channels offer vast opportunities for promoting online language services. Consider the following avenues:
Search engine optimization (SEO): Optimize your website with relevant keywords and meta tags to improve organic search rankings and increase visibility.
Pay-per-click (PPC) advertising: Run targeted ads on platforms like Google Ads to reach a wider audience and drive traffic to your website.
Email marketing campaigns: Build an email list and send newsletters, industry updates, and exclusive offers to keep clients and potential leads engaged.
Online directories and platforms: List your services on reputable translation directories and online platforms like ProZ.com, TranslatorsCafé, or Upwork to increase your chances of being discovered by potential clients.
Client referrals and testimonials: Encourage satisfied clients to provide testimonials and referrals, which can help establish trust and credibility.
Challenges and Opportunities of Online Translation Services
While online translation services offer numerous benefits, they also present challenges that must be overcome for success.
Identifying challenges in providing translation services through the internet
Linguistic and cultural nuances: Online translators must navigate the complexities of linguistic and cultural differences to ensure accurate and contextually appropriate translations.
Technical limitations: Online tools, such as machine translation systems, can be unreliable and require human intervention for quality assurance.
Client expectations and communication: Clearly understanding and managing client expectations can be challenging in the absence of face-to-face interactions.
Data security and confidentiality: Protecting sensitive client information and ensuring data security in online translation projects is of utmost importance.
Quality control and revision processes: Online translators must establish robust quality control measures and efficient revision processes to maintain high translation standards.
Opportunities and advantages of offering language services online
Global reach and accessibility: Online translation services allow businesses and individuals from different parts of the world to access language services conveniently.
Cost-effectiveness: Online platforms and tools streamline the translation process, reducing overhead costs and making translation services more affordable.
Collaboration and expertise sharing: Online platforms foster collaboration among translators, enabling them to pool their expertise and provide clients with comprehensive and accurate translations.
Technological advancements: Innovations in machine translation and language processing technologies provide online translators with new tools to enhance efficiency and accuracy.
Remote work flexibility: Online translation services offer the flexibility of working from anywhere, enabling translators to cater to clients across time zones and accommodate varying project requirements.
Confidentiality and Data Security in Online Language Services
Confidentiality and data security are paramount in the provision of online language services. To safeguard sensitive information, translators must implement the following best practices:
Ensuring confidentiality and privacy in online translation projects
Non-disclosure agreements (NDAs): Establish a clear legal framework by signing NDAs with clients to protect confidential information and maintain client trust.
Secure file transfer: Use encrypted file transfer methods, such as secure FTP or cloud storage with strong access controls, to ensure the safe exchange of files.
Confidentiality policies and procedures: Develop internal policies and procedures that outline how translators handle and protect client data throughout the translation process.
Data encryption: Encrypt sensitive files and communications to prevent unauthorized access or interception.
Secure work environment: Maintain a secure work environment, including secure internet connections, regularly updated antivirus software, and secure storage of client files.
Best practices for maintaining data security in online language services
Regular software updates: Keep all software, including operating systems, antivirus programs, and translation tools, up to date to mitigate security vulnerabilities.
Strong passwords and authentication: Implement strong passwords and enable two-factor authentication for online platforms and tools to protect against unauthorized access.
Limited access and data segregation: Grant access to client data on a need-to-know basis and segregate client files to minimize the risk of data breaches.
Data backup and disaster recovery: Regularly back up client files and develop a disaster recovery plan to ensure data recovery in case of unforeseen events.
Employee training and awareness: Educate translators and staff about data security best practices, such as identifying phishing attempts, avoiding public Wi-Fi networks, and handling sensitive data responsibly.
Strategies for Building a Successful Online Translation Business
Establishing and growing an online translation business requires a well-thought-out strategy and a customer-centric approach. Here are some key strategies for success:
Key strategies for establishing and growing an online translation business
Define your niche: Identify your specialization or unique selling proposition to differentiate yourself from competitors and attract clients seeking specialized translation services.
Build a strong online presence: Develop a professional website, maintain active social media profiles, and participate in industry forums to establish credibility and expand your network.
Showcase expertise and samples: Create a portfolio highlighting your translation experience, subject matter expertise, and examples of past work to demonstrate your capabilities to potential clients.
Provide excellent customer service: Respond promptly to client inquiries, communicate clearly, and provide regular updates throughout the translation process to ensure client satisfaction.
Seek feedback and continuously improve: Encourage client feedback to identify areas for improvement and refine your services. Embrace continuous learning and stay updated with industry trends and developments.
Building client relationships and maintaining long-term partnerships
Foster open communication: Maintain clear and frequent communication with clients to understand their requirements, address concerns, and ensure alignment throughout the translation process.
Prioritize client satisfaction: Strive to exceed client expectations by delivering high-quality translations on time, providing exceptional customer service, and being responsive to their needs.
Cultivate long-term partnerships: Build trust and loyalty by consistently delivering value and maintaining a professional and collaborative approach with clients. Offer discounts or incentives for repeat business.
Seek client feedback: Regularly seek feedback from clients to understand their satisfaction levels, identify areas for improvement, and demonstrate your commitment to continuous growth and improvement.
Develop a client referral program: Encourage satisfied clients to refer your services to others by offering incentives or discounts for successful referrals. Word-of-mouth recommendations are invaluable in expanding your client base.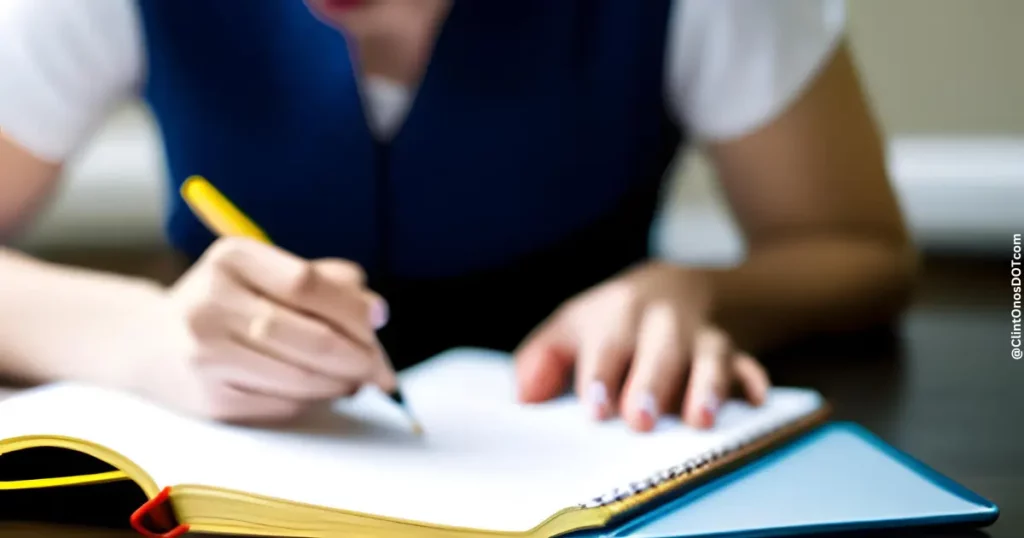 Comparison between Online and In-Person Translation Services
Online translation services offer distinct advantages and disadvantages when compared to traditional in-person services. It is crucial to consider these factors when deciding the most suitable approach for specific translation projects.
Advantages and disadvantages of online translation services compared to in-person services
| Advantages of Online Translation Services | Disadvantages of Online Translation Services |
| --- | --- |
| Global accessibility and reach | Limited personal interaction with clients |
| Cost-effectiveness and reduced overheads | Potential technical challenges or limitations |
| Collaboration and expertise sharing opportunities | Challenges in managing client expectations remotely |
| Flexibility in working hours and time zones | Potential security concerns in online environments |
| Wide range of online tools and resources | Language and cultural nuances may be more challenging |
Meeting client expectations through online language services
To meet client expectations effectively in the online translation context, consider the following:
Clear communication: Establish open channels of communication with clients to ensure a thorough understanding of their requirements, preferences, and project expectations.
Detailed project briefs: Request comprehensive project briefs from clients to obtain all necessary information regarding project scope, target audience, tone, and any specific instructions.
Sample translations: Provide clients with sample translations to set expectations regarding linguistic style, terminology, and overall quality.
Collaboration platforms: Utilize collaboration platforms and tools to facilitate real-time communication, feedback, and project management, ensuring clients feel involved and informed throughout the process.
Quality assurance measures: Implement robust quality control processes, including thorough proofreading and editing, to deliver accurate and polished translations that meet or exceed client expectations.
Pricing Models for Online Language Services
Determining appropriate pricing for online translation services requires careful consideration of various factors. The following are some commonly used pricing models:
Overview of different pricing models used in online translation services
Per-word rate: Pricing based on the number of words in the source text is a widely used model in the translation industry. Rates may vary depending on language pair, subject matter complexity, and volume.
Hourly rate: Some translators charge an hourly rate, especially for tasks that involve additional services beyond translation, such as editing, proofreading, or formatting.
Flat fee: A fixed fee is agreed upon for the entire project, regardless of word count or time spent. This model is suitable for well-defined projects with clear requirements.
Project-based pricing: Pricing is determined based on the specific project requirements, including factors like complexity, subject matter, formatting, or delivery deadlines.
Factors to consider when determining prices for online language services
Language pair: Some language pairs are more in demand or require specialized knowledge, impacting pricing considerations.
Subject matter expertise: Pricing may vary based on the complexity and specialized knowledge required for specific subject matters, such as legal, medical, or technical translations.
Project volume: Larger projects may warrant volume discounts or alternative pricing structures.
Delivery deadlines: Urgent or rush projects may incur higher rates due to the need for accelerated turnaround times.
Additional services: If additional services like editing, proofreading, or formatting are included, they should be factored into the pricing model.
Ensuring Accuracy and Quality in Online Translation
Maintaining accuracy and ensuring high-quality translations are paramount in online language services. Translators can employ various techniques and tools to achieve this goal.
Techniques and tools for maintaining accuracy in online translations
Thorough research: Conduct comprehensive research on the subject matter, specialized terminology, and cultural nuances to ensure accurate and contextually appropriate translations.
Contextual comprehension: Seek to understand the context, purpose, and target audience of the translation to capture the intended meaning accurately.
Style guides and glossaries: Develop and follow style guides and maintain glossaries specific to each client or subject matter to ensure consistency and accuracy throughout the translation.
Collaborative platforms: Utilize online collaboration platforms that allow translators and clients to exchange feedback, ask questions, and clarify any ambiguities in real-time.
Peer reviews and feedback: Engage in peer reviews and seek feedback from fellow translators or subject matter experts to enhance accuracy and quality.
Quality assurance measures for online language services
Proofreading and editing: Implement a systematic proofreading and editing process to identify and correct any linguistic errors, inconsistencies, or omissions.
Quality control checklists: Develop comprehensive checklists to ensure all necessary steps, including linguistic accuracy, formatting, and adherence to client instructions, are completed before delivering the final translation.
CAT (Computer-Assisted Translation) tools: Utilize CAT tools to enhance consistency, improve productivity, and maintain accuracy through features like translation memory and terminology management.
Continuous professional development: Engage in ongoing professional development to stay updated with language trends, industry-specific terminology, and technological advancements, ultimately improving the quality of translations.
Client feedback and revisions: Encourage clients to provide feedback on completed translations and offer revision services to address any concerns or requests for modifications.
Emerging Trends in Online Translation and Language Services
The field of online translation is continuously evolving, driven by technological advancements and changing client demands. Consider the following current and future trends:
Current and future trends in the field of online translation
Machine translation and AI: Machine translation, powered by artificial intelligence, is becoming more sophisticated and can assist translators in their work, improving efficiency and consistency.
Neural machine translation: Neural machine translation models are enhancing the quality of machine translations by considering the broader context and producing more accurate results.
Cloud-based translation tools: Cloud-based translation tools offer flexibility, collaboration features, and access to centralized translation assets, making them increasingly popular among online translators.
Video remote interpreting (VRI): VRI services enable remote interpretation through video conferencing platforms, providing on-demand language support for multilingual meetings and events.
Specialized online platforms: Online platforms that specialize in specific industries or subject matters are emerging, connecting translators with clients seeking expertise in niche domains.
Adapting to new technologies and industry developments
To stay competitive in the evolving landscape of online translation services, consider the following strategies:
Embrace technology: Embrace and leverage emerging technologies, such as machine translation, CAT tools, and collaborative platforms, to enhance efficiency, accuracy, and client satisfaction.
Continuous learning: Stay updated with industry trends, new translation tools, and advancements in language technology through continuous learning and professional development.
Specialization in niche markets: Develop expertise in specific industries or subject matters to cater to the growing demand for specialized translation services.
Adaptability and flexibility: Be open to new ways of working, such as remote collaboration and remote interpreting, and adapt your services to meet changing client needs.
Client-centric approach: Continuously assess and understand client preferences and requirements to offer tailored services and maintain long-term client relationships.
Handling Different File Formats and Document Types in Online Translation
Online translators often encounter various file formats and document types in their projects. Effectively handling these formats and types is essential for seamless online translation.
Strategies for handling various file formats in online translation projects
Utilize CAT tools: Computer-Assisted Translation (CAT) tools support a wide range of file formats, enabling efficient translation and preserving formatting during the translation process.
Converters and extraction tools: Use specialized software or online converters to extract and convert text from complex file formats, such as PDFs, images, or scanned documents, into editable formats.
Maintain formatting guidelines: Establish clear formatting guidelines with clients to ensure consistency and accuracy in preserving formatting elements, such as headers, footers, tables, or special characters.
Collaborative platforms for file sharing: Implement collaborative platforms that support file sharing and real-time editing to simplify the exchange of files and streamline the translation process.
Work with specialized software: Familiarize yourself with industry-specific software commonly used in certain domains, such as desktop publishing software or software for localization projects.
Addressing challenges related to different document types in online language services
Legal documents: Legal translations require precision and adherence to specific terminology and formatting conventions. It is crucial to have a strong understanding of legal terminology and seek clarifications when necessary.
Technical documents: Technical translations often involve complex terminology and specialized knowledge. Consult subject matter experts, use industry-specific glossaries, and conduct thorough research to ensure accuracy.
Marketing materials: Translating marketing materials requires not only linguistic accuracy but also cultural sensitivity and adaptation. Consider the target audience, cultural nuances, and localization requirements to effectively convey the intended message.
Websites and software localization: Website and software localization involve adapting content to suit the linguistic and cultural preferences of the target audience. Work closely with web developers and localization specialists to ensure a seamless user experience.
Multimedia files: Translating multimedia files, such as videos or audio recordings, may require transcription, translation, and voice-over services. Collaborate with multimedia professionals and utilize specialized software for efficient handling of these files.
Ethical Considerations in Online Translation Services
Ethical guidelines play a crucial role in ensuring professionalism, cultural sensitivity, and responsible decision-making in online translation services. Translators should adhere to the following ethical considerations:
Ethical guidelines and considerations for online translators
Confidentiality: Respect client confidentiality and handle all client information and materials with the utmost discretion.
Professionalism: Maintain professional conduct, including timely communication, meeting deadlines, and delivering high-quality translations.
Accuracy and integrity: Strive for accuracy in translations and refrain from altering or omitting information unless explicitly instructed or justified for linguistic or cultural reasons.
Cultural sensitivity: Respect and understand cultural differences, avoiding bias or offensive language that may arise from cultural misunderstandings.
Professional development: Continuously develop and refine translation skills, stay updated with industry standards, and engage in ongoing professional development.
Cultural sensitivity and ethical decision-making in online language services
Contextual understanding: Consider the context of the translation, including the target audience, purpose, and potential implications, to make informed and culturally sensitive decisions.
Research and consultation: Conduct thorough research and consult subject matter experts or cultural consultants when faced with challenging cultural or ethical issues to ensure accurate and appropriate translations.
Bias and inclusivity: Be aware of personal biases and strive to deliver translations that are inclusive, respectful, and free from discriminatory language or stereotypes.
Transparency and disclosure: Communicate openly with clients about any potential cultural or ethical concerns that may arise during the translation process, seeking clarification or providing alternative suggestions when necessary.
Respect for intellectual property: Respect copyright laws and intellectual property rights, obtaining proper permissions for the use of copyrighted materials and attributing sources appropriately.
Collaboration and Communication in Online Translation Projects
Effective collaboration and communication with clients are crucial for successful online translation projects. The following strategies can enhance collaboration and ensure a smooth translation process:
Effective communication strategies with clients in online translation projects
Establish clear channels of communication: Determine the preferred communication methods and platforms with clients, such as email, project management tools, or video conferences, to ensure efficient and effective communication.
Understand client requirements: Actively listen and ask clarifying questions to gain a comprehensive understanding of client requirements, expectations, and project specifications.
Timely response and updates: Respond promptly to client inquiries, provide regular updates on the project progress, and notify clients in advance of any potential delays or changes.
Clarify ambiguities: Seek clarification from clients regarding any ambiguous or unclear aspects of the source text, ensuring accuracy in the translation process.
Document communication: Keep records of all client communication to maintain a clear reference and ensure accurate project management.
Collaborating remotely with clients for successful language services
Utilize collaboration platforms: Take advantage of online collaboration platforms that offer features like real-time editing, version control, and comment threads to facilitate seamless collaboration and feedback exchange with clients.
Shared project management tools: Implement project management tools that allow both translators and clients to access project-related information, including deadlines, reference materials, and progress updates.
Transparent project workflows: Clearly communicate project workflows, timelines, and milestones to clients, ensuring transparency and alignment throughout the translation process.
Regular progress updates: Provide clients with regular progress updates, highlighting completed milestones, any challenges faced, and proposed solutions to maintain open and transparent communication.
Feedback and revisions: Encourage clients to provide feedback on completed translations and offer revision services to address any concerns or requests for modifications.
Meeting Deadlines and Delivering Timely Translations Online
Meeting deadlines is essential in online translation projects to ensure client satisfaction. The following best practices can help manage deadlines effectively:
Best practices for managing deadlines in online translation projects
Prioritize and plan: Assess the project scope, establish priorities, and create a detailed project plan with realistic deadlines for each task.
Break down tasks: Divide the translation project into manageable segments or milestones, allowing for efficient time management and progress tracking.
Allocate buffer time: Account for unexpected delays or challenges by allocating buffer time in the project schedule.
Time estimation and tracking: Estimate the time required for each task based on your translation speed and experience, and track your progress to ensure adherence to deadlines.
Communicate proactively: If unforeseen circumstances arise that may impact the delivery deadline, communicate promptly with clients, providing revised timelines and alternative solutions.
Tools and techniques for ensuring timely delivery of online language services
CAT tools and translation memory: Computer-Assisted Translation (CAT) tools, with their features like translation memory, can improve productivity and speed up the translation process, ultimately aiding in meeting deadlines.
Time management techniques: Utilize time management techniques such as the Pomodoro Technique, setting specific time blocks for focused translation work, and taking short breaks in between to maintain productivity and meet deadlines.
Automation and batch processing: Explore automation options and batch processing capabilities offered by translation tools to streamline repetitive tasks and optimize efficiency, enabling timely delivery.
Collaboration platforms: Leverage collaboration platforms that provide real-time editing and facilitate seamless collaboration between translators and clients, ensuring a smooth workflow and timely responses.
Efficient file handling: Develop efficient file management practices, such as organizing project files, maintaining version control, and utilizing file-sharing platforms to avoid delays caused by file mishandling or miscommunication.
Catering to Different Industries and Domains in Online Translation
Online translation services cater to a wide range of industries and domains, each with specific requirements and terminology. Adapting online language services to meet these specialized needs can lead to better client satisfaction. Consider the following strategies:
Adapting online language services to meet industry-specific requirements
Legal translation: Develop expertise in legal terminology, document types, and formatting conventions to provide accurate and reliable translations for legal documents, contracts, or court proceedings.
Medical and healthcare translation: Familiarize yourself with medical terminology, pharmaceutical guidelines, and regulatory requirements to deliver precise translations for medical reports, patient records, clinical trials, or pharmaceutical documentation.
Technical translation: Acquire knowledge and experience in technical fields, such as engineering, information technology, or manufacturing, to effectively translate technical manuals, product specifications, or user guides.
Marketing and advertising translation: Understand marketing principles, cultural nuances, and localization requirements to deliver compelling translations for marketing materials, advertisements, or website content that resonate with the target audience.
Financial and business translation: Stay updated with financial terminology, industry regulations, and business practices to provide accurate translations for financial reports, business contracts, or investor documents.
Specialized translation services for different domains in the online context
Website localization: Offer website localization services to help businesses adapt their online presence, including website content, user interfaces, and navigation, to target specific international markets effectively.
Software localization: Provide software localization services to ensure software applications are culturally appropriate, user-friendly, and linguistically accurate for users in different regions.
E-commerce translation: Assist online businesses in translating product descriptions, customer reviews, or e-commerce platforms to reach a broader audience and drive international sales.
Gaming translation: Offer translations for video games, including dialogue, subtitles, or in-game content, to create immersive gaming experiences for players worldwide.
Audiovisual translation: Provide subtitling, dubbing, or voice-over services for movies, TV shows, documentaries, or educational videos, catering to the global audience.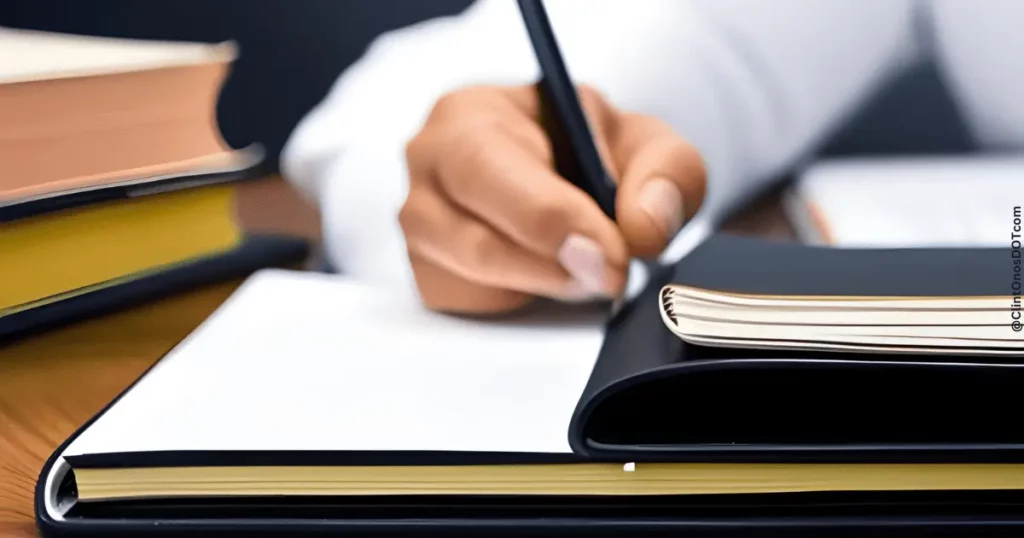 Pitfalls and Challenges of Starting an Online Translation Business
Starting an online translation business can be challenging, and aspiring entrepreneurs should be aware of potential pitfalls and risks. By adopting the right strategies, these challenges can be overcome, leading to a successful online translation business. Consider the following:
Potential challenges and risks when launching an online translation business
Establishing credibility and reputation: Building trust and credibility with clients can be challenging as a new online translation business. Overcoming this obstacle requires a consistent delivery of high-quality translations, positive client testimonials, and networking within the industry.
Competition in the online market: The online translation market is highly competitive, with numerous established players. New businesses need to differentiate themselves by offering specialized services, providing exceptional customer experiences, or targeting niche markets.
Pricing and profitability: Determining the right pricing strategy to attract clients while ensuring profitability can be a challenge. Conduct thorough market research, consider your costs, and evaluate industry standards to set competitive yet sustainable pricing.
Client acquisition: Acquiring clients in a saturated market requires effective marketing strategies, networking, and leveraging digital channels to reach target audiences. Building a strong online presence, optimizing SEO, and showcasing your expertise can help attract potential clients.
Managing workflow and scalability: Balancing multiple translation projects, maintaining consistent quality, and scaling the business as client demand increases can pose operational challenges. Implement efficient project management systems, automate repetitive tasks, and consider outsourcing or collaborating with other translators to manage workload effectively.
Strategies for overcoming obstacles and ensuring business success
Focus on specialization and expertise: Develop expertise in specific industries or subject matters to differentiate yourself from competitors and cater to clients seeking specialized translation services.
Provide exceptional customer service: Prioritize client satisfaction by offering personalized services, timely communication, and going the extra mile to exceed client expectations. Positive client experiences lead to repeat business and word-of-mouth referrals.
Network and collaborate: Build professional networks within the translation industry, join relevant associations, attend conferences, and collaborate with other translators or language service providers to expand your reach and learn from experienced professionals.
Invest in marketing and online presence: Develop a strong online presence through a professional website, active social media accounts, content marketing, and search engine optimization (SEO) techniques to increase visibility and attract potential clients.
Continuous professional development: Stay updated with industry trends, new translation tools, and advancements in language technology through continuous learning, professional certifications, and participation in relevant workshops or courses.
Offer additional value-added services: Diversify your service offerings by providing additional services such as proofreading, editing, transcription, or content writing, which can attract more clients and generate additional revenue streams.
Cultural Nuances and Localization in Online Translation
Considering cultural nuances and incorporating localization strategies is crucial for accurate and culturally appropriate online translations. It ensures that the translated content resonates with the target audience and reflects the cultural context. Keep the following considerations in mind:
Handling cultural nuances and localization requirements in online language services
Cultural research and understanding: Research and understand the target culture's values, customs, and communication styles to ensure accurate and culturally sensitive translations.
Localization of idioms and expressions: Adapt idioms, metaphors, and expressions to suit the target culture while maintaining the intended meaning and impact of the source text.
Formatting and measurement preferences: Adjust formatting styles, date formats, and units of measurement to align with the conventions of the target culture or region.
Visual and design elements: Consider the cultural appropriateness of visual elements, colors, symbols, and design aesthetics when translating websites, user interfaces, or marketing materials.
Sensitivity to cultural taboos: Avoid content that may be considered offensive, disrespectful, or culturally taboo in the target culture. Understand cultural sensitivities related to religion, politics, gender, or social norms.
Adapting marketing messages: Localize marketing messages to resonate with the target audience, considering cultural references, humor, and advertising techniques that appeal to the specific culture or region.
Importance of cultural understanding in accurate online translations
Effective communication: Cultural understanding enables accurate communication by considering the cultural context and avoiding potential misunderstandings or misinterpretations.
Localization for user experience: Adapting content to the target culture enhances user experience, making it more relatable and user-friendly, leading to better engagement and customer satisfaction.
Building trust and credibility: Culturally appropriate translations demonstrate respect for the target culture, establishing trust and credibility with clients and end-users.
Reflecting brand values: Cultural understanding ensures that translated content aligns with the brand's values, maintaining consistency and authenticity across different languages and cultures.
Avoiding legal and reputational risks: Incorrect translations or culturally insensitive content can lead to legal or reputational issues. Cultural understanding helps mitigate these risks and ensures compliance with local regulations and cultural norms.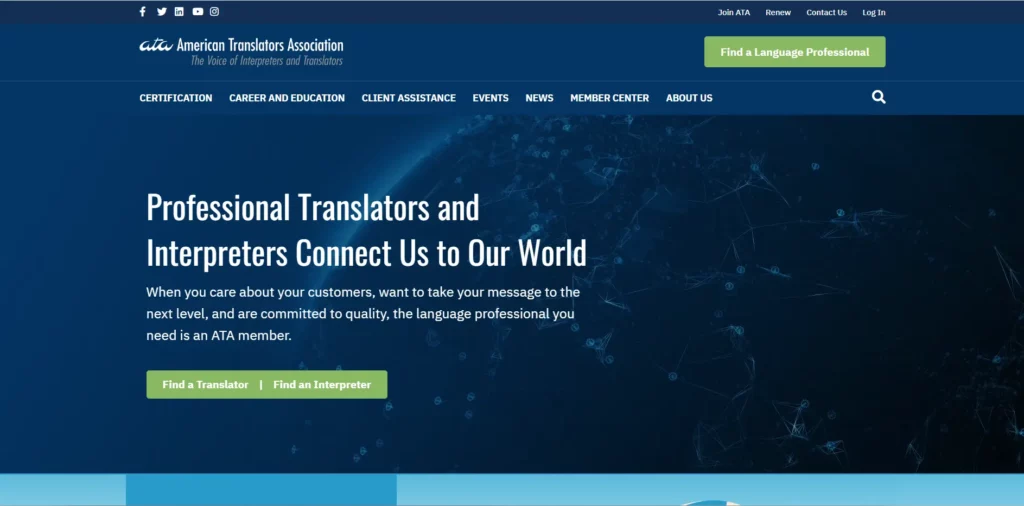 Resources and Professional Networks for Online Language Service Providers
Online translators and language service providers can leverage a range of resources and professional networks to enhance their skills, access valuable information, and foster collaboration within the industry. Consider the following:
Overview of valuable resources for online translators and language service providers
Online dictionaries and glossaries: Access reputable online dictionaries and glossaries to find accurate translations, verify terminology, and ensure linguistic accuracy.
Translation memory tools: Utilize translation memory tools to store previously translated segments or phrases, improving consistency and productivity.
Style guides and industry-specific references: Develop or utilize industry-specific style guides and references to maintain consistency and adhere to specialized terminology and conventions.
Online forums and communities: Join online forums and communities of translators to exchange knowledge, seek advice, and engage in discussions on translation-related topics.
Professional associations: Become a member of professional translation associations, such as the American Translators Association (ATA) or the International Federation of Translators (FIT), to access resources, training opportunities, and networking events.
Online training platforms: Enroll in online courses and training programs offered by reputable platforms such as ProZ.com, Coursera, or LinkedIn Learning to enhance translation skills, learn about new tools, or gain specialized knowledge.
Building professional networks for collaboration and growth
Attend industry conferences and events: Participate in translation conferences, workshops, or networking events both online and offline to meet fellow professionals, stay updated with industry trends, and foster collaboration opportunities.
Join online translation communities: Engage in online translation communities, forums, or social media groups to connect with colleagues, share knowledge, and collaborate on projects.
Collaborate with fellow translators: Collaborate with other translators or language service providers on larger projects or in areas where you may require additional expertise. Building professional relationships can lead to referrals and shared resources.
Build relationships with clients: Nurture client relationships by providing exceptional service, maintaining regular communication, and delivering high-quality translations. Satisfied clients can become valuable advocates and sources of repeat business.
Partner with localization companies: Partner with localization companies or agencies that require translation services to expand your client base and gain access to larger projects or clients seeking comprehensive language solutions.
Managing Client Expectations and Ensuring Satisfaction
Managing client expectations is essential for successful online translation projects. Clear communication, transparency, and delivering quality work are key factors in ensuring client satisfaction. Consider the following strategies:
Strategies for effectively managing client expectations in online translation projects
Establish clear project guidelines: Set clear expectations regarding project scope, timelines, deliverables, and communication channels from the outset. Document these guidelines in a project brief or contract.
Conduct thorough project briefings: Conduct detailed discussions with clients to understand their requirements, preferences, and any specific instructions or style preferences for the translation.
Provide realistic timelines: Set realistic deadlines based on project complexity and your availability, considering potential challenges and revision rounds. Communicate any constraints upfront to manage client expectations.
Offer transparent pricing and payment terms: Clearly communicate your pricing structure, payment terms, and any additional costs involved (e.g., rush fees or additional revisions) to avoid misunderstandings and ensure transparency.
Educate clients about the translation process: Educate clients about the translation process, including the time required for research, translation, editing, and proofreading. Managing expectations regarding the process helps clients understand the time and effort involved in producing high-quality translations.
Ensuring client satisfaction through transparent communication and quality deliverables
Regular progress updates: Provide clients with regular progress updates to keep them informed about the project's status and maintain open lines of communication throughout the translation process.
Address client queries promptly: Respond to client queries or requests for clarification promptly and professionally. Clear any doubts or concerns they may have to ensure a smooth and satisfactory client experience.
Incorporate client feedback: Welcome client feedback and incorporate it into the translation process. Adapt translations based on client preferences and implement revisions as necessary to meet their expectations.
Quality assurance measures: Implement rigorous quality assurance processes, including thorough proofreading, editing, and final checks, to deliver accurate and error-free translations that meet or exceed client expectations.
Seek client feedback and testimonials: Request client feedback upon project completion and ask for testimonials or reviews to build your reputation and showcase client satisfaction to potential clients.
Conclusion
In today's interconnected world, online translation services have become increasingly significant, offering numerous benefits such as accessibility, efficiency, and global reach. By leveraging the qualifications and tools available for online translators, implementing effective marketing strategies, addressing challenges, and ensuring data security and confidentiality, language service providers can establish successful online translation businesses.
To meet client expectations and deliver high-quality translations, it is crucial to consider cultural nuances, cater to industry-specific requirements, and manage deadlines effectively. By embracing emerging trends, staying updated with new technologies, and adhering to ethical guidelines, online translators can thrive in this dynamic field.
Remember, success in the online translation industry requires a combination of technical expertise, effective communication, continuous professional development, and a client-centric approach. By providing accurate translations, exceeding client expectations, and building strong relationships, online translators can make a significant impact in bridging language barriers and facilitating global communication.